Posted in: Comics | Tagged: 3d, Comics, covers, dc
---
A Lack Of Vision For 3D Covers For Villains Month? This week, Bleeding Cool has been giving extensive coverage to the changing situation in what circumstances DC will sell their Villains Month titles to retailers.
It should be easier than this.
A summary then. DC announced 3D motion covers on all their September titles, one shots starring villainous characters, and each one given the subtitle of a popular book with an issue number and a decimal point. Even if the book wasn't associated with that villain.
So instead of Batgirl #23, for September we get Dark Knight #23.1: The Ventriloquist #1.
How does a retailer order that? At Dark Knight numbers? Batgirl numbers? Or as a new villain one shot? It's up in price at $3.99, but it also has a 3D Cover. Which are meant to be great even though you haven't seen one.
Rinse and repeat for 52 issues. That is a retailer's lot, but they accept it. But it suddenly got a lot worse.
Then, once the retailer had worked it it and made the order, then maybe tweaked it before the Final Cut Off date, he or she have now been told by DC that they won't be getting all the copies, because the print run had to be set well before Final Cut Off Date and their orders will now be allocated based on previous sales numbers. But they can order $2.99 non-3D cover versions to make up the numbers if they want, and even reduce their 3D cover numbers if they want. Now the retailer has to work out how many of their customers will pay the extra for the 3D cover or be happy to pay a dollar less for the 2D version.
For 52 titles. The first week's worth by the end of this week.
And what about those customers who wanted a full set of the 3D covers? Who may want them all or nothing, what if a retailer is shorted on one title that means they can't make up the full sets? DC are making full second print sets for December…
Plus, it transpires at the four retailer meetings in certain parts of the country, some retailers were told this would be an issue and upped their orders as a result.
Oh and some retailers only order 1 copy of everything in their initial order, choosing to update their real order closer to FOC date. Will they only get one copy of every DC comic for the entire store now as a result?
It doesn't have to be this way. Firstly the FOC date is being abused. IDW have pointed out that with many high end titles printed overseas, the print run has to be fixed before FOC. The obvious answer is, for those specific titles, move the FOC date back. And that should have happened for these DC titles.
The 2D cover option could have been given at the beginning, allowing customers to tell the retailers which version they wanted. Or at least giving retailers some options when it came to planning and scheduling.
And the full sets should have been available as an option as well.
It's tough to be a retailer. Give yours a little friendly nudge on the shoulder next time you're in the store and let them know everything's going to be okay.
---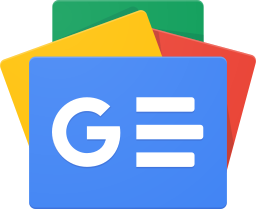 Stay up-to-date and support the site by following Bleeding Cool on Google News today!