A New Year's Ballad of Dave Sim and Ethan Van Sciver
Dave Sim is the legendary Canadian creator, writer, and artist of Cerebus. Alongside background artist Gerhard, it remains one of the essential long runs in comic books, with three hundred issues, plus occasional spin-offs, self-published from the seventies to the noughties. It is regarded as a work from the pen of one of the greatest modern-day cartoonists, with a mastery of the comic book form. However, although a debilitating illness has left Sim unable to draw for some years, he still writes and his Cerebus In Hell comic books have been published using creative cut and paste as well as the assistance of others.
Dave Sim is also known for, for want of a better word, being a bit of a nutbar. His relationships with women have been problematic, he has written long screeds that many find misogynist, and has embedded them into Cerebus, where he has spoken out against what he has described at the Marxist-feminist-homosexualist axis. A number of his comments and storylines over the years are incredibly derogatory towards women, towards gay people towards trans people, and led to outrage in the days even before social media. As a result, he refused to deal with anyone who didn't sign a document declaring that he was not a misogynist.
Which may have included Ethan Van Sciver, well-known comics creator and leading Comicsgate figure, who has been using Comicsgate to crowdfund his return of his own comics creation, Cyberfrog, last published by Harris in the nineties.
However, Sim doesn't bend to the usual stereotype here, as he took a vow of celibacy and later converted to Islam. Naturally, it's a specific kind of Islam you'll only find with Dave Sim, but it's not the obvious tack.
In September, Bleeding Cool published a missive from Dave Sim. Dave doesn't do e-mail, he does faxes. This, apparently, was Dave's way of contacting Ethan Van Sciver to offer his support and to appear on his videos. As Dave Sim was suddenly writing Cyberfrog.
At the beginning of the year, anti-Comcisgater cosplayer Renfamous pointed out to Ethan Van Sciver that Dave Sim had talked about a relationship he had had with a fourteen-year-old girl.
Sim has talked about this relationship before, during the publication of Cerebus, and more recently on Moment Of Cerebus when he stumbled into the comments that Renfamous cut-and-pasted from.
How it wasn't consummated until she was twenty-one. But how wrong it was, and how wrong he was, especially when he found religion. Whatever your spin on it, it was very creepy indeed.
Van Sciver had no idea however, it seems. Initially, he compared the situation to that of Elvis and Priscilla Presley…

…. but soon he was announcing that Dave Sim was no longer writing Cyberfrog.
Now Ethan was unpersoning him too.
And Matt Dow of the Moment Of Cerebus website got down into it, citing all manner of interviews, letters and tweets from all parties, who said what and what, calling Ethan Van Sciver out…and getting a fax or two from Sim.
In which he talked in much detail of the events with the woman–then girl–in question. While he states that he didn't have sex with her, he does talk about his attraction to her, about how wrong it was, but also confesses to breaking the law, the Mann Act, which makes it a crime to 'transport women across state lines for the purpose of prostitution or debauchery, or for any other immoral purpose.' The most common use of which is to prosecute men for having sex with underage females.

Dave has certainly written about these kind of issues before in the Cerebus Archive.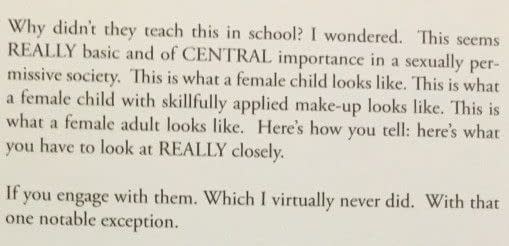 But it hasn't been laid out quite so clearly as this, or in such detail. You can see how Ethan, despite all his bluster about Sim being 'unpersoned' by the comics industry was suddenly in a rush to do just the same…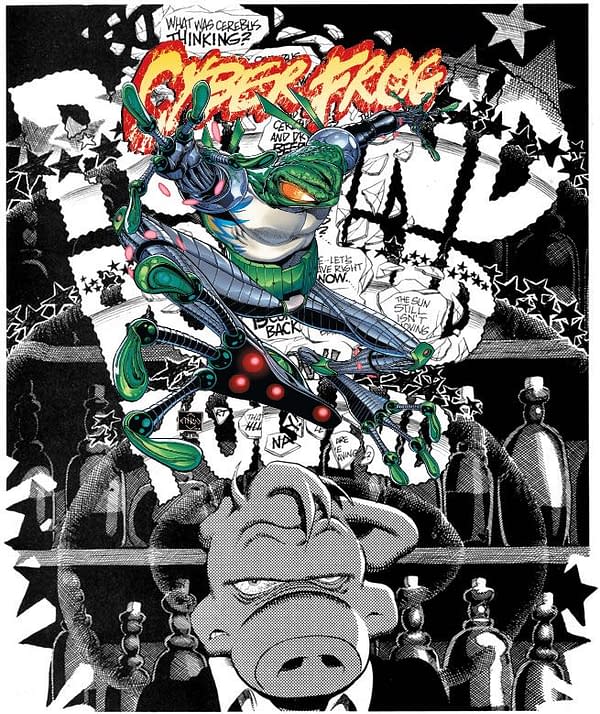 P.S. Ethan also claimed that 'immediately after the information became public, and I let Sim go from a future CYBERFROG project, BLEEDING COOL ran an article promoting CEREBUS. Weird flex, but ok.'
Ethan blocked me on Twitter. I didn't know this had happened till much later, however, I noted that ComiXology was offering the first remastered collection of Cerebus for the first time that day, as Marvel was releasing their first Conan The Barbarian, and so ran a piece. No flex here, I wouldn't know how…
---
---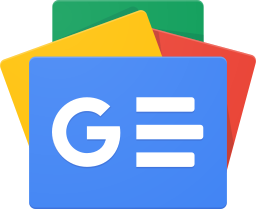 Stay up-to-date and support the site by following Bleeding Cool on Google News today!