A Very New Batwing (SPOILERS)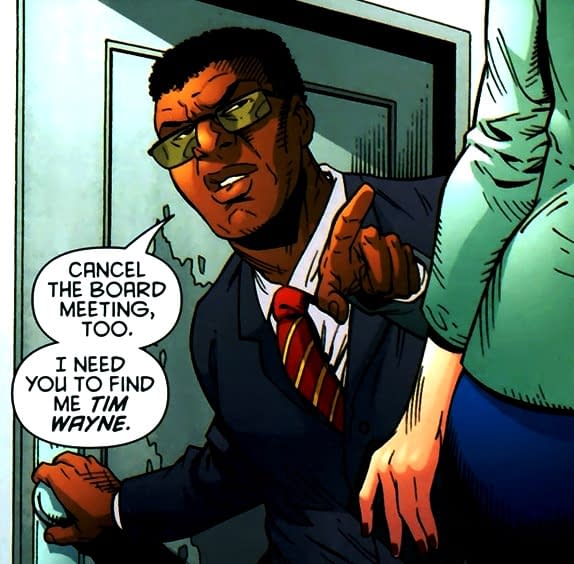 It was one of those weird rumours I'd heard from a recent comic convention but chose not to pass on. Because it was nonsense. That the new Batwing, replacing David Zavimbe in the suit, would be a white man. Could you imagine the screaming?
However co-writer Jimmy Palmiotti did say that the new character appearing in Batwing #19 out today would be someone closer to the rest of the Batbooks. But he didn't actually say that the character would have appeared before…
Lucius Fox first appeared in the Batman titles in the late seventies as Bruce Wayne's business manager. Unlike his portrayal by Morgan Freeman in the Batman films, Fox does not know that Bruce and Batman are the same man, though thanks to Batman Inc he has become involved with the Batman side of things. His daughter, Tam Fox, also knows Wayne's secrets after rescuing Tim Drake.. though that was pre New 52, so who knows if she exists?
Because in today's Batman #19 we find the new replacement for Batwing. With a very familiar surname and a rather similar first name. Could this be a certain businessman's never-before seen son?
ALthough from teh preceding panels, it's not a role his dad will likely approve of…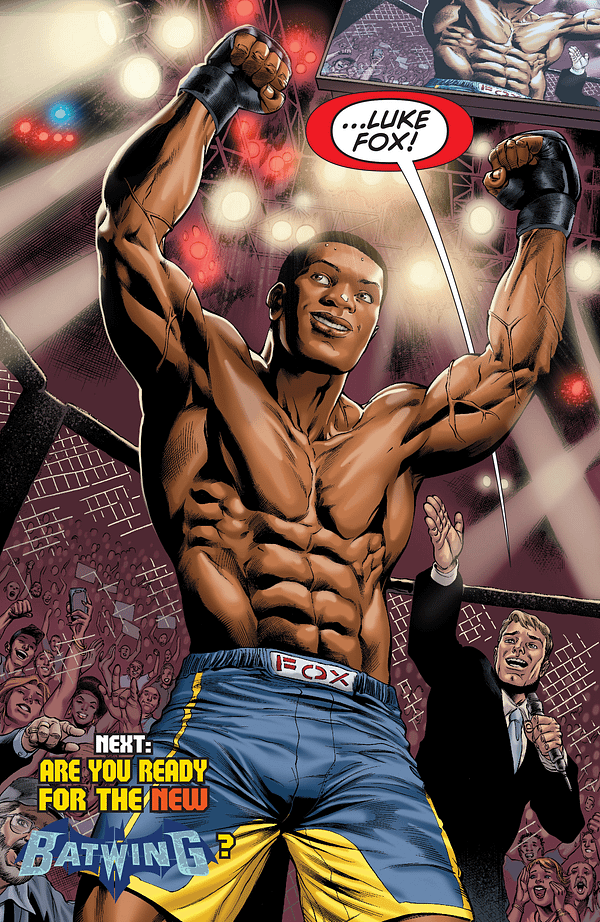 ---
---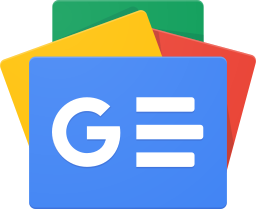 Stay up-to-date and support the site by following Bleeding Cool on Google News today!