Albert Uderzo's Family Auction Asterix Pages to Support Hospitals
The Guardian newspaper reports that France is selling some of the country's antique furniture to help provide support hospitals. Being France, they have quite a lot of it. But a number of other individuals are offering their own possessions to help the fight. And that includes original artwork by Asterix co-creator Albert Uderzo.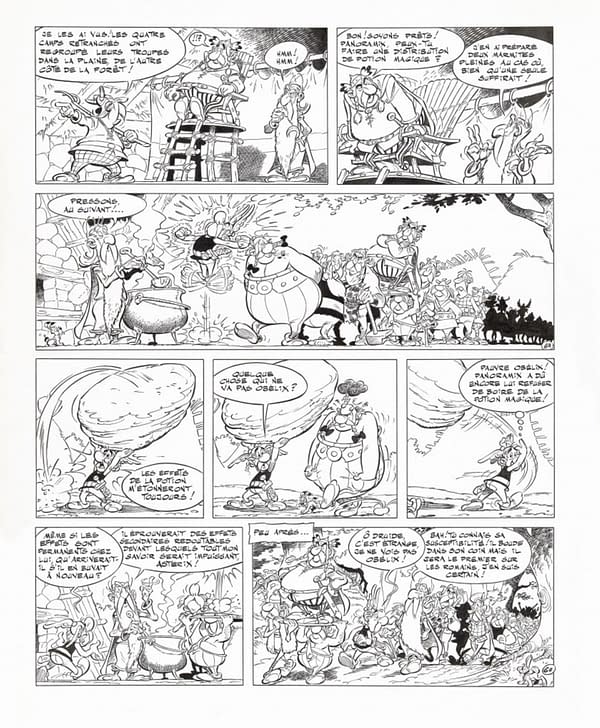 Uderzo died on March 24th. His wife Ada Uderzo and daughter Sylvie are paying tribute to the memory of their father, and the medical care he received from France's hospitals and staff. In recent years, Uderzo became one of the highest valued comic book creators of all time, and they will be selling five pages of his original artwork by raising money in a charity auction.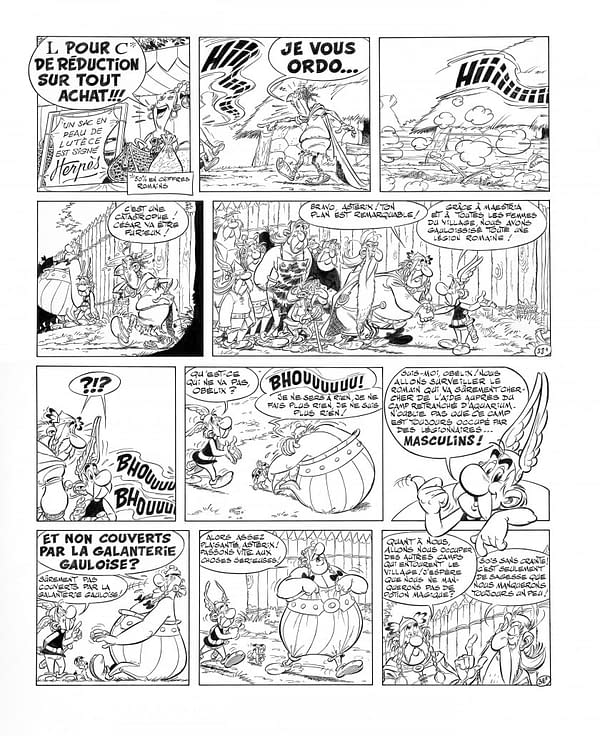 Bleeding Cool has uncovered more details of the pages up for auction. They will include three pages from Asterix, Indian inks on paper, one each from the later books that he wrote and drew himself, Asterix and the Secret Weapon, Asterix And Obelix All At Sea and Asterix and the Actress. Each have an estimate auction value of between 80,000 Euros and 120,000 Euros each.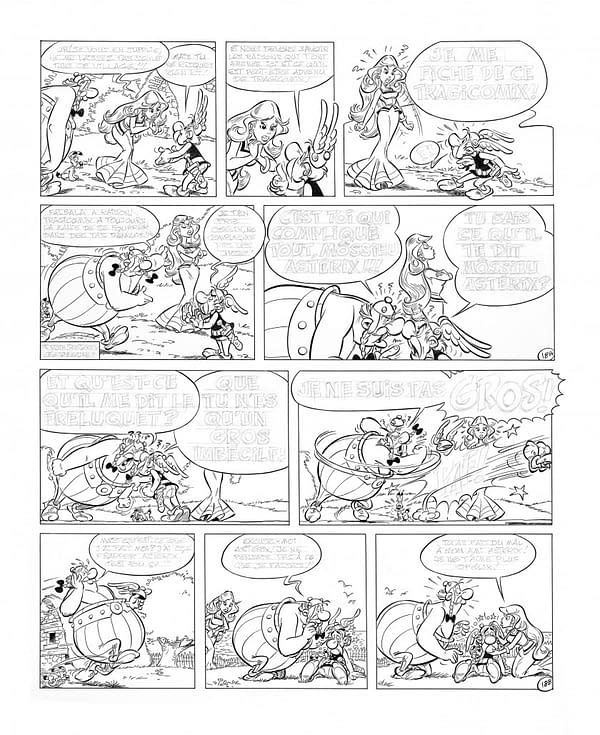 Additionally, the auction will include one page from his Tanguy and Laverdure comic book series from 1962, an older work, Indian ink, pencil and blue pencil on paper from the album Escadrille des cigognes valued between 60,000 Euros and 100,000 Euros.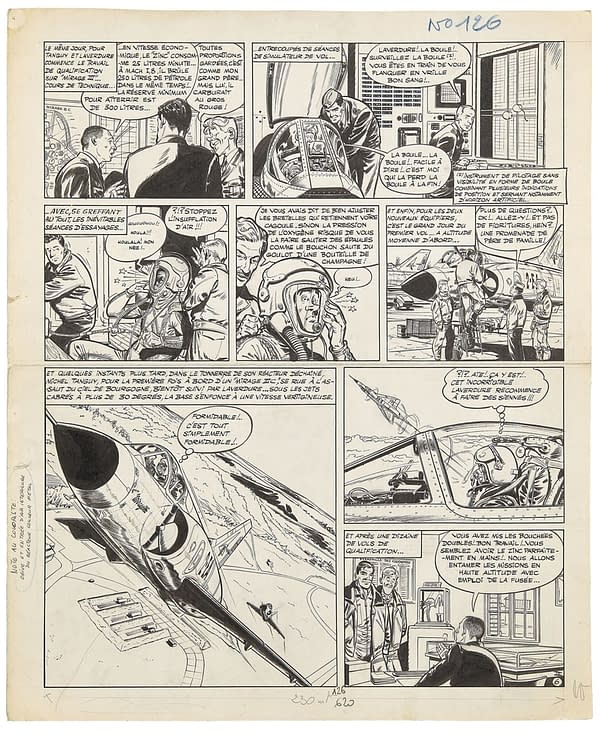 A final page from Oumpah-Pah is older still from 1958, Chinese ink on paper from the album Le Peau-rouge, and estimated at between 40,000 Euros and 60,000 Euros.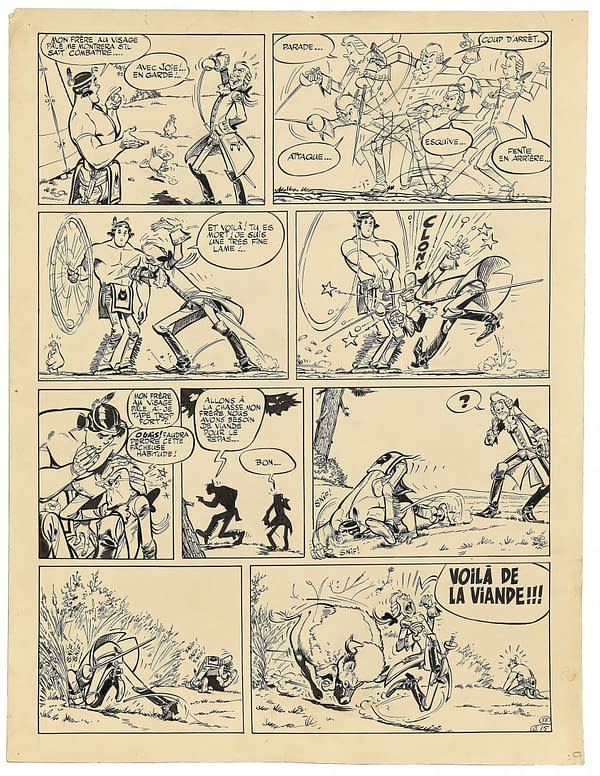 The funds collected will be donated to support hospital purchases of medical and paramedical equipment, caregivers through the delivery of hot meals directly to the workplace or the payment of various costs (transport, accommodation, childcare costs, etc.) and the delivery of tablet devices to patients in hospitals or nursing homes to allow them to maintain a link with their families.
Ada Uderzo says that "My husband was deeply touched by the terrible healthcare crisis that we are going through. A month after his passing, my daughter Sylvie and I were determined to carry out what he would have done himself: by supporting and thanking caregivers, the new heroes in every French village." The pages will be sold through the Acturial auction house in Paris.