Alternate Theories Add To The Secret History of Marvel Comics
Robert J. Sodaro writes:
A few months ago, Sean Howe revealed The Untold Story of Marvel Comics, wherein he gave us all a warts and all backstory of the self-styled "House of Ideas." While we thoroughly enjoyed that book, it honestly didn't so much tell us an "untold" story of Marvel's history, as it simply deepened our understanding of the events of that time and broadened our knowledge. (We already were a very active journalist in the field and before that we were a very knowledgeable fan of the history of comics, plus we began our professional career as a writer and journalist in the early '80s, being quite active in the field during much of the '80s and '90s. Hence, while Howe's book was entertaining, the material in it covered was pretty much known to us already.) Still, for those of you who didn't have as much background knowledge of that time period as we did, we are certainly sure that you enjoyed it. Now — almost as a companion volume and prequel to Howe's tome — comes The Secret History of Marvel Comics (Fantagraphics Books) by Blake Bell and Dr. Michael J. Vassallo, that — not only gives us a completely new look at something that many of us "old timers" always knew, but actually presents us with an alternate theory of why Jack Kirby and Steve Ditko left their long-time associations with Marvel.
According to the authors, these two giants of the industry and pillars of Marvel itself probably left the company not so much because of disputes with editor Stan Lee, but because of long-standing grievances with Martin Goodman, Marvel's publisher (and Stan's Uncle). According to Bell's research Goodman, was not only a follower (he'd see a trend then flood the market with numerous imitations), but he was apparently a huge skinflint, buying art and stories low then reusing and/or repurposing them without additional compensation for the creators. He was even cited a number of times for re-issuing material without labeling it reprint, including changing characters names and titles of stories.
Goodman would also set up numerous publication companies then bankrupt them, move the purchased material over to another of his publishing companies (often in the same building in the same office space, with the same editors), so he wouldn't have to pay the authors. Bell and Vassallo now collectively theorize that it were these sketchy business practices that caused Kirby, Ditko, and so many others to walk away from Marvel, and not some dispute with Lee. For page after page of this well-written, very informative, and thoroughly entertaining book, The authors go on to point out that Goodman was more interested in making money than in either producing anything of any quality, or paying other people to produce anything that he was selling (Goodman famously once stated that fans weren't interested in quality).
In addition to all of the pre-Marvel history that Bell and Vassallo deliver, they also spotlight several of the mainstays who worked for Goodman at that time including Kirby, Joe Simon, Lee, Bill Everett, Al Jaffee, John Severin, Al Williamson, Gene Colan, Stan Drake, and several more. He also populates the book with page after page of B&W interior art and color covers of magazines and books published by the various Goodman publications. He even includes a couple of text shorts written by Stan.
Yes, this is an amazing book, as well as a wonderful addition to anyone's library who wishes to know more about this amazingly unique art form we call comics.
Robert J. Sodaro who is something of a Heroist himself, has been reviewing comicbooks for some 30 years. During that time, his reviews and articles have appeared in numerous print publications, as well as on the web.
---
---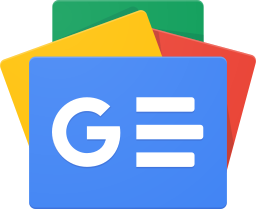 Stay up-to-date and support the site by following Bleeding Cool on Google News today!