Amiculus: A History For The Underdog By Travis Horseman
If there's one cliché about history we all know, it's that it's written by "winners." The "losers" in any conflict are left to suck it up as these "winners," deserving or not, get to decide how they are portrayed for the rest of time. Rightly or wrongly, history's losers are deviants, freaks, weaklings, monsters, and basic illegitimates who seemed to have been begging for the "winners" to overthrow their asses long before it happened. Who they actually were gets tossed aside, and their voices, their opinions, their side of the story, is lost forever. Romulus, the main character in my graphic novel series "Amiculus: A Secret History" is one of these "losers." Romulus was the last emperor of the Western Roman Empire, propped up by a general named Orestes who overthrew the previous emperor. He was also a 12-year-old boy, and Orestes also happened to be his father, all of which makes me pretty sure he shouldn't have been a player in this game in the first place. Nevertheless, when Rome fell on "his watch," Romulus had to suffer for it. A year after his coronation, Orestes's partner, Odoacer, a barbarian chieftain, turned against him, destroyed his army, killed Orestes and forced Romulus to surrender his crown in a humiliating ceremony. He was called "the disgraceful little emperor," a sorry, shameful end to an empire that had ruled half the known world. Too pathetic even to be killed, Romulus was banished, and disappeared from history. Through all of this, I wondered: what did Romulus have to say about it? Nothing that anyone has ever found. His story occupies a dry, dull couple of paragraphs in most history books, and in it he is a blank slate. We know nothing about who he was, how he was treated by his father, whether or not he would have been happier herding goats or fluting columns than being an emperor. About him, history did not give a shit. The "winners" have succeeded in erasing him almost entirely.
Until now. "Amiculus" is the story of Rome's fall seen at long last through Romulus's eyes, and it plays out in truly bloody, violent fashion, the way it was meant to. We get to know how he felt, the role he played, what the stakes were for him, and how, even with the little power he had at his command, he was far from helpless.
"Amiculus: A Secret History" has gone through a lot of evolution. I didn't initially envision it as a graphic novel; it has been a play, a short story, and a script for a 32-page comic. Now, it is a sprawling epic series in development on Kickstarter, masterfully rendered by partner Giancarlo Caracuzzo. I saw in it – and still see in it – the opportunity to tell a great underdog story, to give power back to a powerless character that I empathized with. I intend to help him get his revenge on winner's history, and a part of me thinks that, wherever Romulus is now, he is smiling with grim satisfaction. ---
---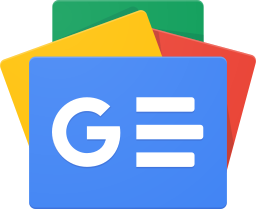 Stay up-to-date and support the site by following Bleeding Cool on Google News today!