[rwp-review-recap id="0"]
Jack and his dad come under attack from men with guns in the house of Jack's father. After surviving a brief onslaught, the one who hired these attackers reveals herself. She calls herself "Aunt Sam" and has a new job for Jack. Her plan is to undermine the need for people like Jack while slowly moving the world back to what it once was.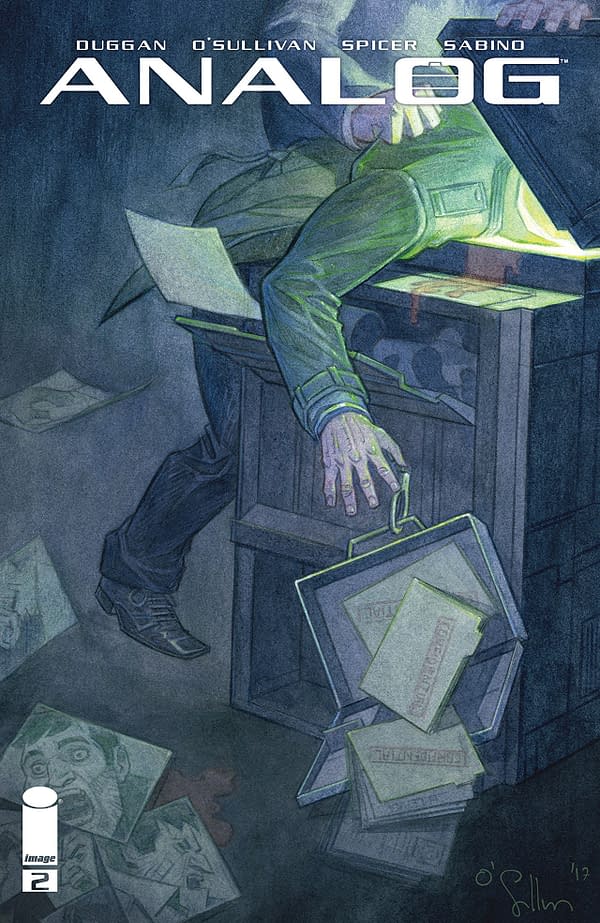 Analog #2 continues the intrigue, humor, and attitude of the first issue in a solid second issue that expands on the premise. In a world run once more on paper, would copiers not be the most powerful weapon?
Jack remains a likable jackass of a rogue with his idiosyncrasies, cockiness, and dedication to his job. His dad proves to be a great character too; he's a terminal bachelor who loves cooking and works with his son in the business.
The opening fight shakes out to be a great action scene, with Jack and his dad showing themselves to be badass in their fighting abilities.
The pacing is quite impressive throughout as well. The comic has its slow points, but they're earned. It moves from place to place and makes its points quickly. It never leaves you bored or even wishing it would move on.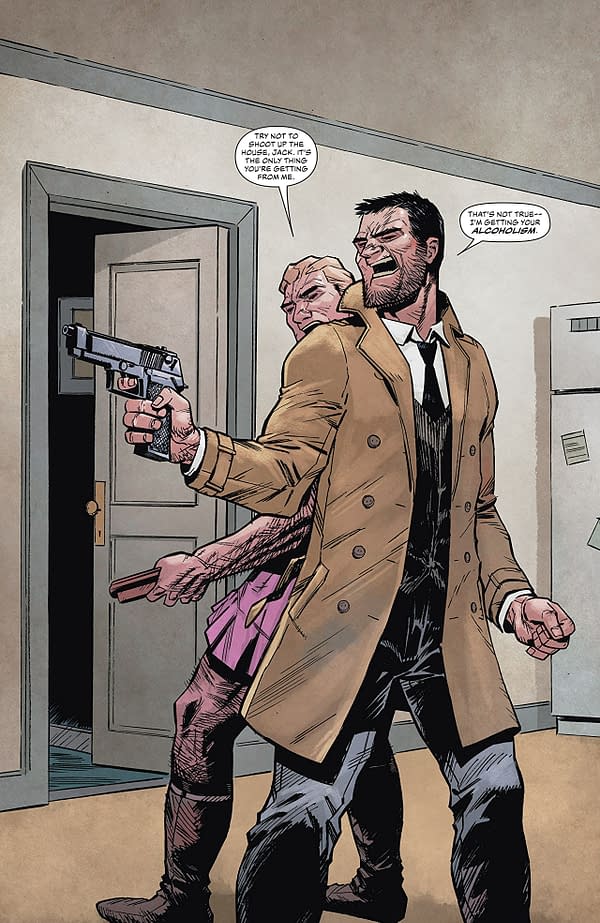 David O'Sullivan's gritty and hard-edged comic style was a perfect choice for a story like this. It creates an atmosphere of seediness while feeling down-to-earth. Plus, the overall aesthetic just generally looks quite good, and it allows for Jack to have memorable traits with his squinted eyes, square chin, and stubble. Mike Spicer complements this with a similarly grimy color palette well suited for the world and tone.
Analog #2 follows on the promise of its first installment with a continuation that expands on the premise and the characters in compelling manner. Jack is a solid protagonist, and Gerry Duggan and David O'Sullivan have a very promising series on their hands. This one earns a recommendation. Give it a read.
[rwp-review-ratings id="0"]
[rwp-review-form id="0"]
Enjoyed this article? Share it!