Animal Planet Brings IDW's The Other Dead To Zombie Life – Talking With Joshua Ortega At New York Comic Con
By Shawn Perry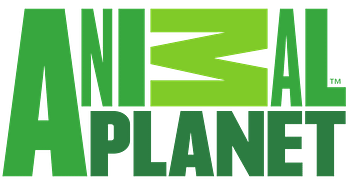 It seems like every week a new comic book adaptation is announced…what a wonderful age we live in huh, bleeders?
Animal Planet has exclusively optioned the popular zombie animal graphic novel The Other Dead into a scripted series. IDW Publishing's The Other Dead hails from creators Joshua Ortega (Gears of War, Spider-Man) and Digger Mesch (Agent 88, X-Men). The story is set in Louisiana during the 'next Hurricane Katrina' and revolves around a world of undead animals and unrelenting storms. The series is slated to premiere 1st quarter 2016. Ortega was kind enough to share some details about the show after the announcement.
Shawn Perry: So when someone says 'comic book adaptation' the first words that pop into your head aren't Animal Planet so how did this start?
Josh Ortega: I think it's two fold…comics and pop culture are so exciting and its such a fun place to explore right now and with the nature of transmedia entertainment taking things from comics to television like with Arrow there is just so many ways to bring stuff out there in multiple formats.
It always comes back to comic books and serialized entertainment…as comic fans we took for granted that we had these serialized stories that we could enjoy every month and I think television plays well into that hand. I think comics are a great ground for creation right now while the television space is embracing serialization. It's exciting! SP: What would you say to people who are interested in the concept but are uncertain about watching a comic book adaptation on Animal Planet, like I don't know if they're afraid they might learn something?
JO: I would recommend that they check out Mermaids. It's a genius mockumentary that garnered the highest rating in the history of the network.
SP: So, level with me, how do we arrive at zombie animals? Some virus outbreak or an act of the Voodoo God of Zebras or…?
JO: The zombie animal aspect is going to be one of the mysteries. It's hard to tell if it was a ritual or magical occurrence that set it off or if it was a biological virus. We are very comfortable leaving that open. It's a careful balance between science and spirituality. You really have to play both angles.
SP: Cool! I'm a big proponent of programming that explores the spiritual/scientific balance because it's surprisingly hard to find that dialogue in real life…usually the people that speak on the matter are the ones that want to be right and the ones who want the truth are the ones that listen so you end up hearing a lot of bologna with little substance. It's exciting to hear you're going in that direction. What are the other big questions of the show?
JO: Ultimately, this is a world where there are zombie animals so it's a great question of what would happen? Bears and tigers are frightening on their own but now they are zombies. In the comic book you notice that head shots don't necessarily work on these animals so they are not only faster, stronger and better than other animals but they don't even need a brain to kill you.
I for one cannot wait to see how this goes down…sounds like The Walking Dead meets Jumanji with a side of Lost. Can't wait!
Shawn Perry is a proud geek striving to be here now. He currently resides in East Hartford, Connecticut. Tweet him @thesperry and email him at Shawn.Perry88@gmail.com.