Antarctic Press Only Lists Gold Digger #300 in June 2023 Solicits
Gold Digger is a comic book series published by Antarctic Press, written and drawn by Fred Perry from 1991 until July 2023 – when it seems, his final, 300th issue will be published
---
Gold Digger is a comic book series published by Antarctic Press, written and drawn by Fred Perry from 1991 until July 2023 – when it seems, his final, 300th issue will be published. A cross between Indiana Jones and Final Fantasy, it was conceived by Perry during his tour of duty in the First Gulf War. Antarctic Press published a Gold Digger one-shot in 1991, with a four-issue limited series following in 1992 and 1993. This was then followed by a regular monthly black-and-white series, and finally, the current colour series beginning in 1999, with a variety of spin-offs over the years. Gold Digger focuses on the adventures of Gina Babette Diggers, polymath superscientist, archeologist, teacher, adventurer, nerd, and idealist extraordinaire, accompanied by her colourful extended family, friends, students, and acquaintances, as she explores the strange and ancient hidden histories of the world, spanning a wide distinctive variety of characters, stories, environments, worlds, societies, times, species, and universes of magic and science fiction, in a world filled with possibilities. Here's the solicitation, the only thing that Antarctic Press has listed for June 2023's solicitations, as Fred Perry does a Full Cerebus for Gold Digger, and scheduled for July 2023.
GOLD DIGGER #300 CVR A PERRY STANDARD CVR
ANTARCTIC PRESS
APR231177
APR231178 – GOLD DIGGER #300 CVR B FOIL VARIANT – 14.99
APR231179 – GOLD DIGGER #300 CVR C BEN DUNN VARIANT – 3
APR231180 – GOLD DIGGER #300 CVR D WELDON WRAPAROUND VARIANT – 19.99
APR231181 – GOLD DIGGER #300 CVR E KELSEY SHANNON VARIANT – 3
APR231182 – GOLD DIGGER #300 CVR F SKETCH COVER VARIANT – 9.99
(W) Fred Perry (A / CA) Fred Perry
PENULTIMATE ISSUE (Yes, Virginia, there WILL be a Gold Digger #301!)
$3.00 FOR #300 SPECIAL PRICE
30 years. 300 issues. 7500+ pages. ONE MAN. In 1993, following a serialized run in Mangazine and a 4-issue miniseries, Fred Perry unleashed the first regular issue of his seminal F/SF adventure series, Gold Digger. Now, with this issue, the saga of Gina and Brittany Diggers comes to a close, and Fred achieves what no other industry creator has done: 300 issues of a SOLO-CREATOR series. From plot to pencils, inks, colors and lettering, Fred's a One-Man Marine Corps of comics creation. To celebrate this milestone, we're taking a tiny bit of the burden off his shoulders with some spectacular guest covers and variants!
In Shops: Jul 26, 2023
SRP: 3
---
---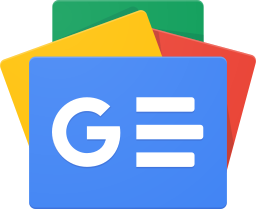 Stay up-to-date and support the site by following Bleeding Cool on Google News today!