Asterix, Spider-Man/Venom, Street Fighter #100 and Stranger Things Join 47 Comics For Free Comic Book Day – Silver And Gold
We saw the Free Comic Book Day 2020 Gold titles a couple of days ago – and we'll run those ten below. But first here are the 37 Silver titles which retailers don't have to order to participate in Free Comic Book Day – but most will anyway.
SILVER TITLES
Dark Ark: Instinct by Cullen Bunn and Juan Doe, Aftershock Comics

Hillbilly: The Lizard Of Rusty Creek Cave by Eric Powell, Albatross Funnybooks.

The Resistance #1 by JMS and Michael Deodato, AWA Comics

Lumberjanes: Farewell To Surrender #1, Boom Studios

Lady Mechanika 2020 #1 by Jo Benitez.

Captain Canuck + Beyond Battle, Chapterhouse
Stranger Things/Minecraft, Dark Horse Comics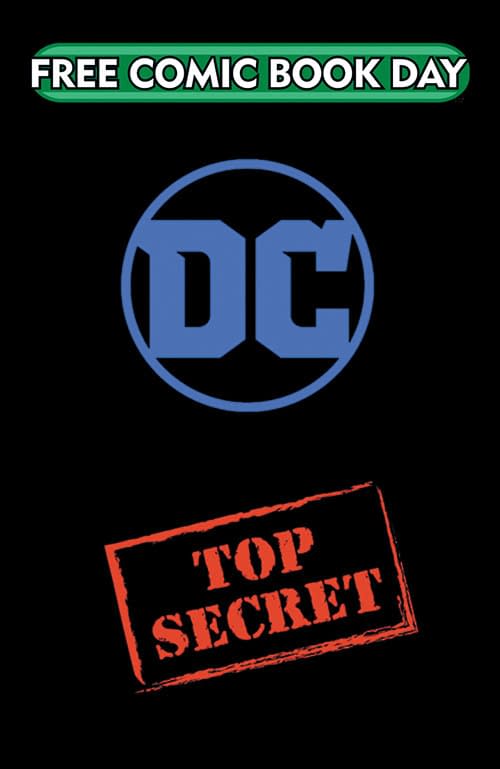 ?, DC Comics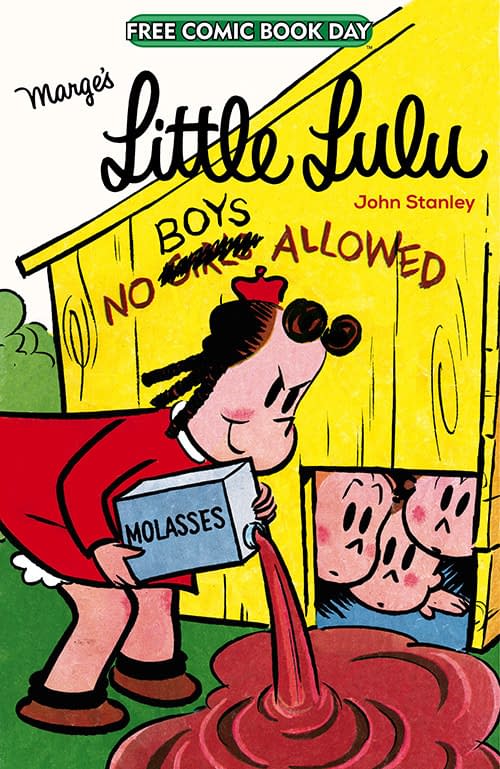 Little Lulu by John Stanley, Drawn & Quarterly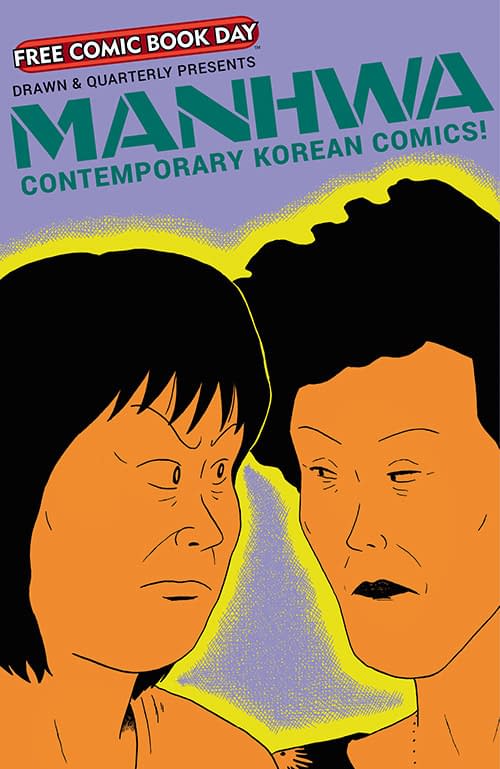 Manwha, Contemporary Korean Comics, Drawn & Quarterly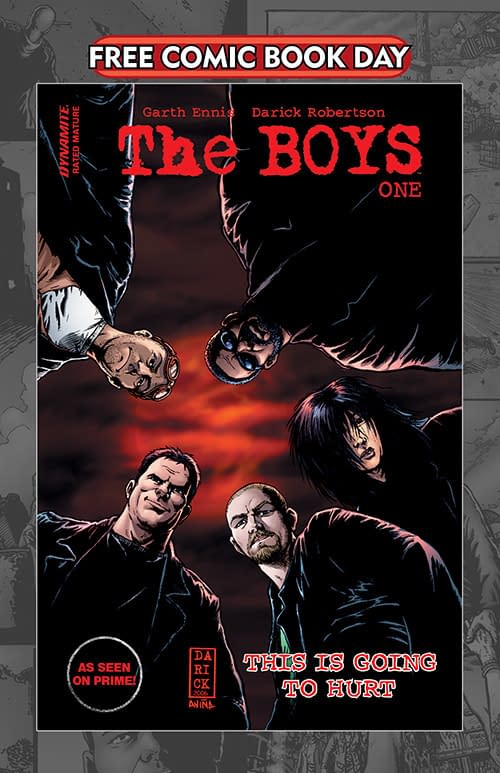 The Boys #1 by Garth Ennis and Darick Robertson, Dynamite Entertainment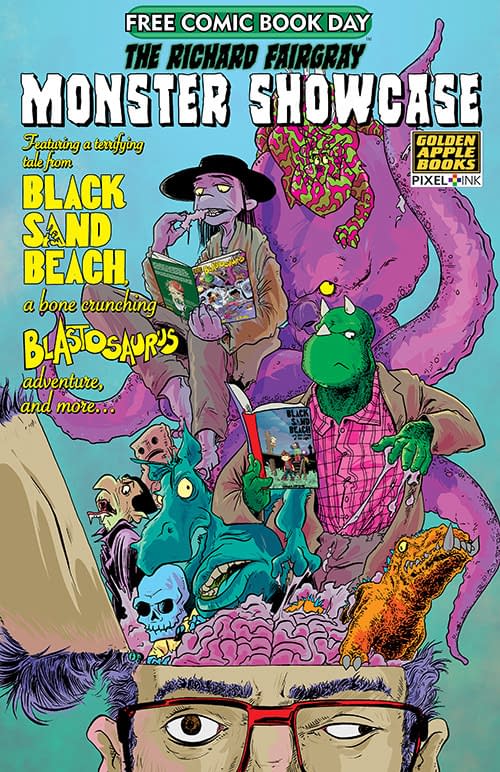 The Richard Fairgray Monster Showcase, Golden Apple Books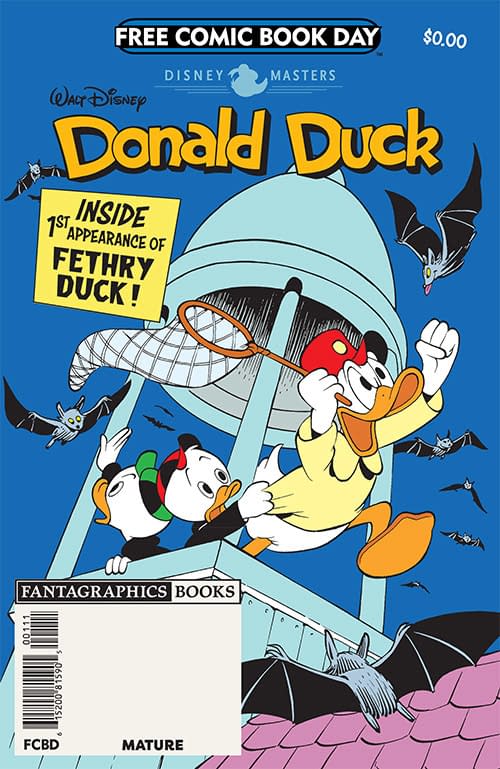 Donald Duck (Mature?), Fantagraphics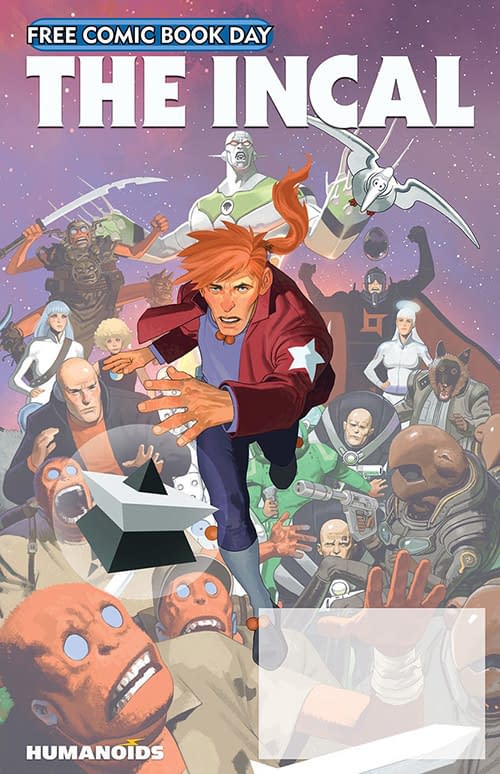 The Incal, Humanoids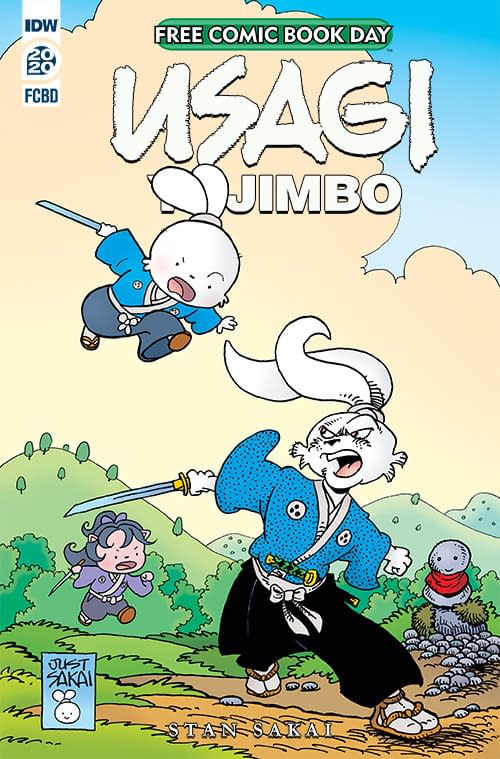 Usagi Yojumbo, Stan Sakai, IDW.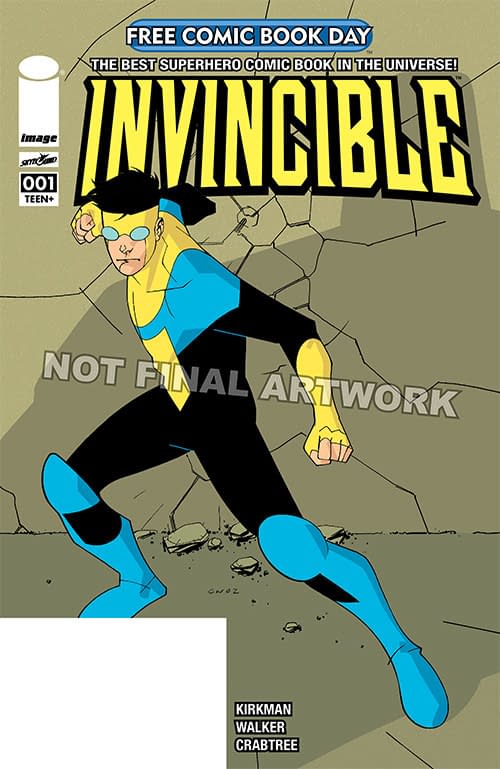 Invincible #1 by Robert Kirkman, Cory Walker, Image Comics/Skybound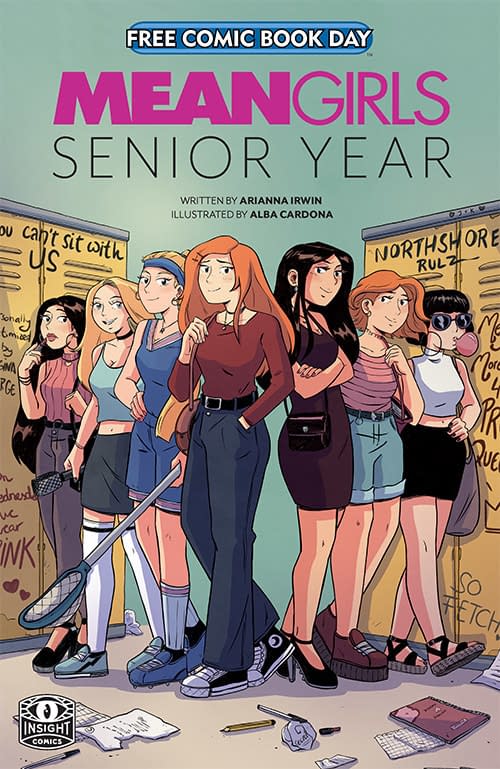 Mean Girls Senior Year, Arianna Irwin, Alba Cardona, Insight Comics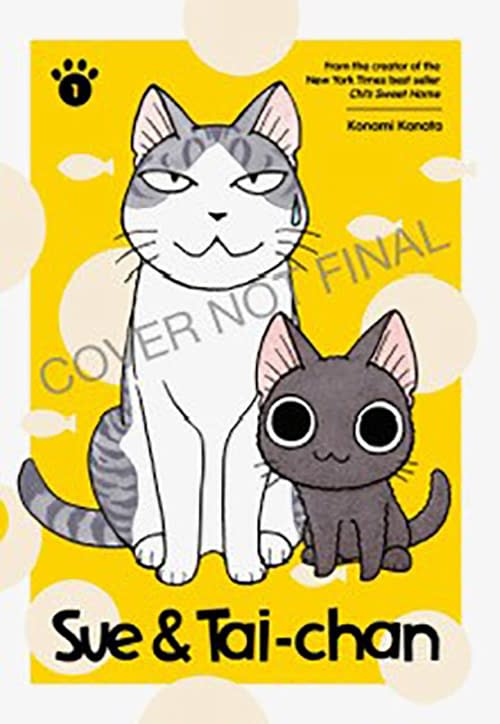 Sue & Tai-chan,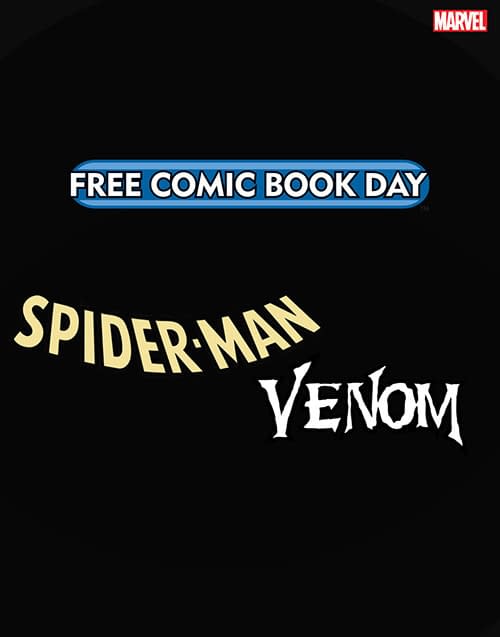 Spider-Man & Venom, Marvel Comics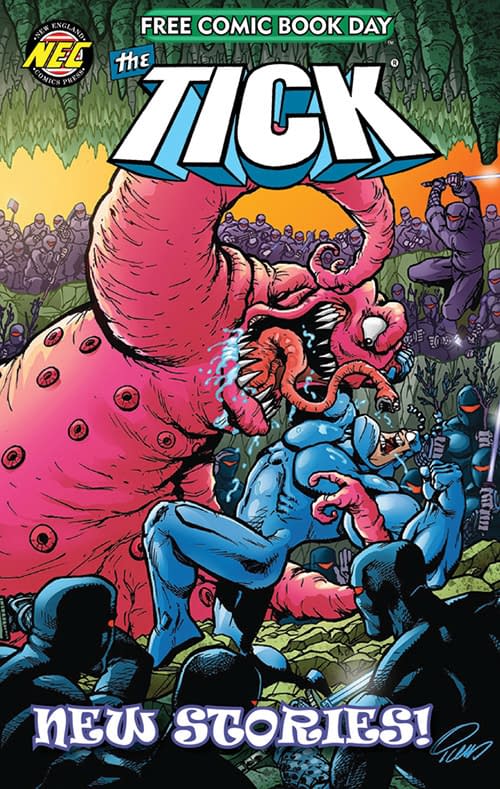 The Tick, Ben Edland, NEC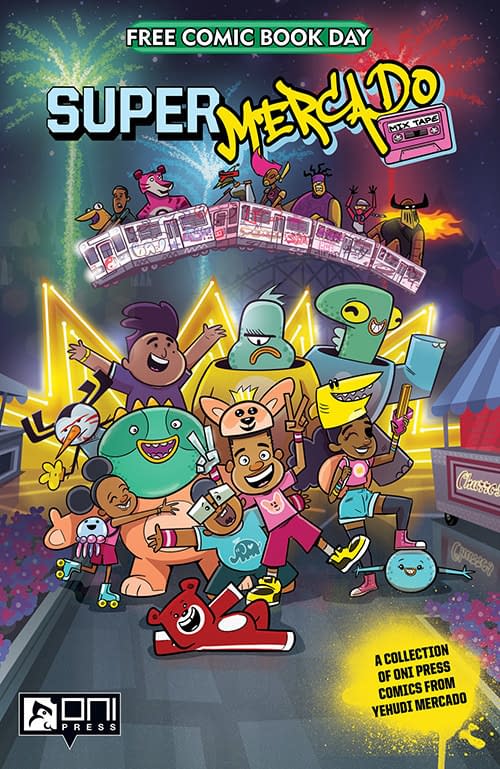 Super Mercado, Yehudi Mercado, Oni Press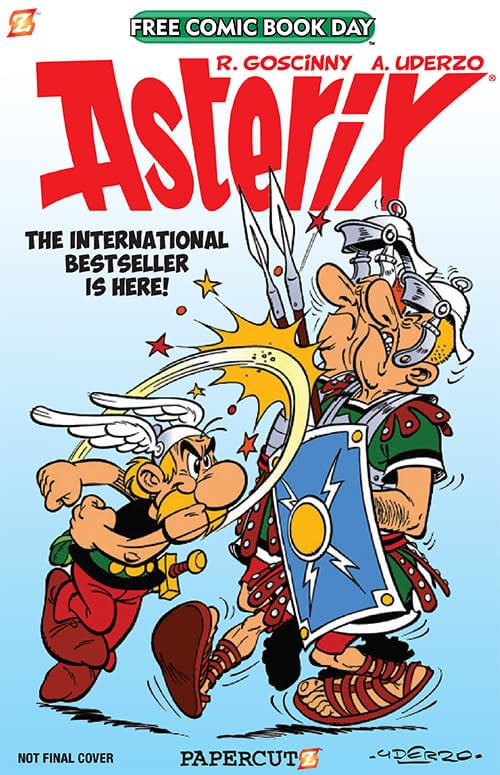 Asterix, Rene Goscinny & Albert Uderzo, Papercutz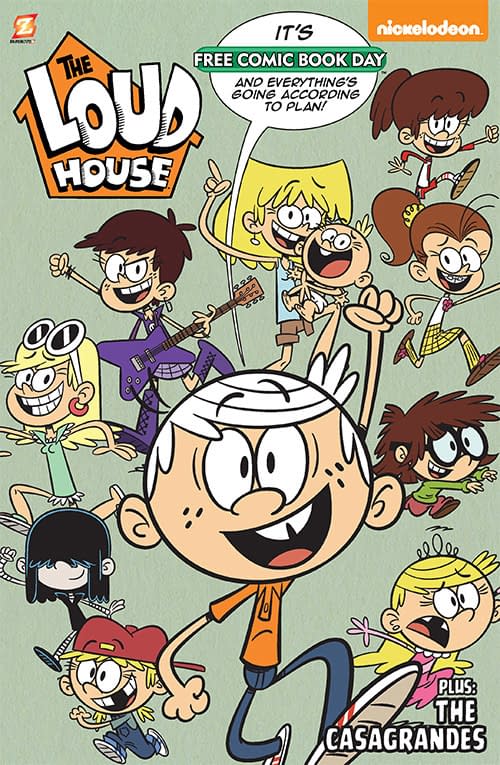 The Loud House, Papercutz/Supercutz/Nickelodeon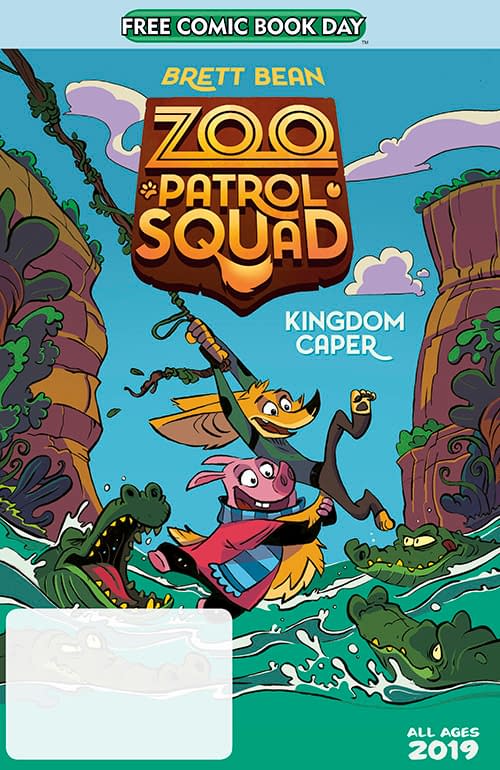 Zoo & Patrol Squad: Kingdon Caper, Brett Bean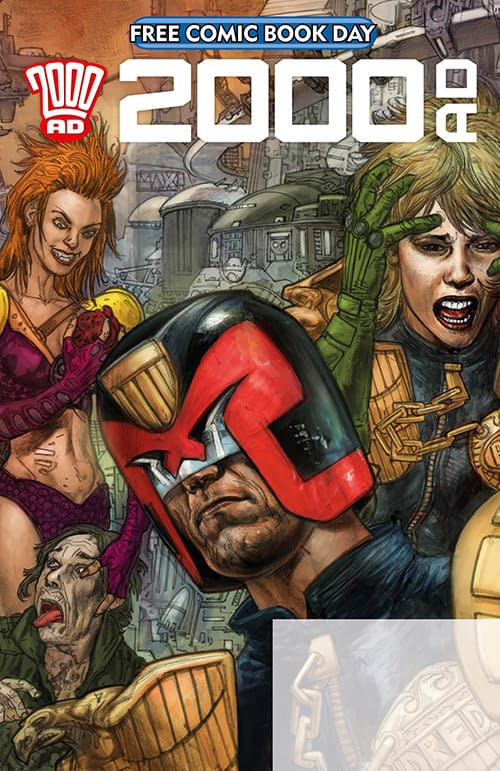 Best of 2000 AD #0 is a 32-page FCBD bombshell featuring a new and exclusive Judge Dredd story by Al Ewing (Immortal Hulk, Loki: Agent of Asgard) and Erica Henderson (The Unbeatable Squirrel Girl, Assassin Nation), as well as work by Lauren Beukes (The Shining Girls), Richard Elson (Thor) and more!
Featuring some of the best characters from the legendary weekly anthology by some of its top talent, Best of 2000 AD #0 will be available exclusively in print from participating comic book stores on Free Comic Day, May 2 2020. Rebellion.

Stepping Stones by Lucy Knisley/Max and the Midnights by Lincoln Peirce

Donut The Destroyer, Sarah Graley & Stef Perkins, Scholastic

Blade Runner 2019, Michael Green, Mike Johnson, Andres Guinaldo, Titan Comics

Owly: The Way Home by Andy Runton, Scholastic

Horizon: Zero Dawn

Bibi & Miyu/The Fox and Little Tanuki, Tokyo Pop

Street Fighter #100, Udon Studios

Dark One, Brandon Sanderson, Vault Comics

Naruto/Samurai 8, Masashi Kismoto, Viz Comics

The Weird Books by Svetlana Chmakova.

CBLDF: Help Defend Comic Books

Overstreet Guide To Collecting
GOLD TITLES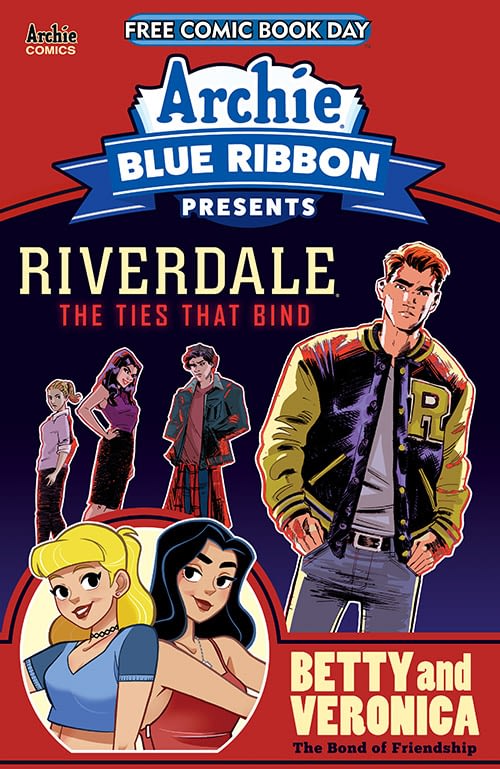 ARCHIE: BLUE RIBBON PRESENTS
Archie Comics
Archie launches their "Blue Ribbon" line of Original Graphic Novels, starting with a pair of all-new stories featuring the worlds of Betty & Veronica: The Bond of Friendship and CW's Riverdale! Be the first to get a glimpse at the stories by Micol Ostow, Jamie Rotante, Brittney Williams, Thomas Pitilli and more! Plus, get a sneak peek at Scholastic's latest original Archie titles coming soon to comic shops!
Rating: Teen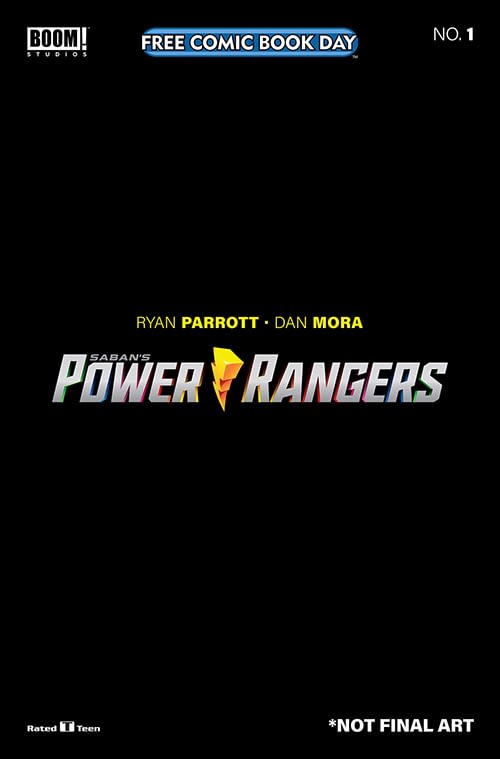 MIGHTY MORPHIN POWER RANGERS: RANGER SLAYER PREVIEW
BOOM! Studios
Meet The Ranger Slayer — a.k.a. Kimberly Hart, the Pink Mighty Morphin Power Ranger — from the alternate universe ruled by Lord Drakkon! Discover her full origin story, collected together for the first time with content from Saban's Go Go Power Rangers #9-12 and the exclusive short story from the sold-out Shattered Grid Deluxe Edition. This is the perfect jumping-on point for any new fan and sets the stage for one of the biggest moments in Power Rangers history!
Rating: Teen
CRITICAL ROLE/NORSE MYTHOLOGY PREVIEW
Dark Horse Comics
Captivating stories from two expansive worlds! In Critical Role, the legends of Vox Machina travel far and wide… but which ones are just colorful flights of fancy, and which are actually true? Gather 'round as several of these tall tales are told, each more far-fetched than the last. Then get an introduction to the world of Neil Gaiman's Norse Mythology, a new comic series adapted by award-winning comics artist P. Craig Russell that will feature art by Jerry Ordway, Mike Mignola, Jill Thompson, and more of comics' greats!
Rating: Mature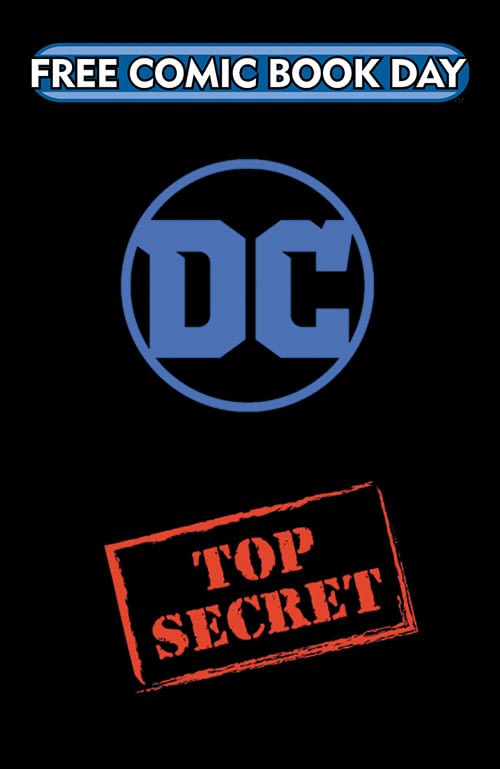 DC COMICS TOP SECRET GOLD TITLE
DC Comics
A special, top secret project too big to announce! Stay tuned in the months to come for exciting announcements about DC Entertainment's Gold title in the February PREVIEWS and on freecomicbookday.com!
Rating: Teen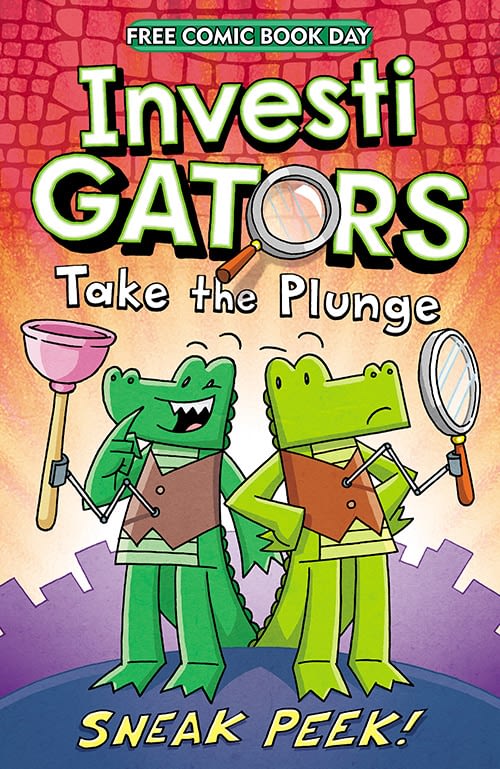 INVESTIGATORS: TAKE THE PLUNGE SNEAK PEEK
:01 First Second Books
Get a sneak peek of Book 2 in the InvestiGators series! Mango and Brash are going undercover (and underground!) as city sewer workers to unclog a sticky situation! But when their search for the criminal Crackerdile backfires, the toilets they travel through back up, and the InvestiGators take the blame for it! Can they restore their good name and put the real culprit behind bars before the whole city is in deep water?
Rating: All-Ages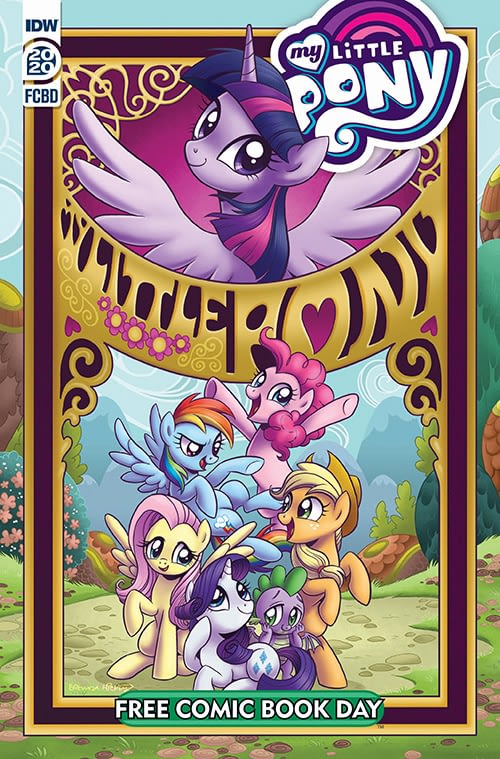 MY LITTLE PONY: FRIENDSHIP IS MAGIC FCBD 2020
IDW Publishing
A new era of My Little Pony begins! Join Twilight Sparkle and friends as they adjust to new responsibilities, new friendships and new dangers! This is where IDW's "Season 10" of My Little Pony comics begins, officially picking up where the recently concluded and long-running My Little Pony: Friendship is Magic television finale leaves off!
Rating: All-Ages
FIREPOWER #1
Image Comics
An All-New upcoming monthly series created by Robert Kirkman and Chris Samnee! The one who wields the firepower is destined to save the world, but Owen Johnson has turned his back on that life. He doesn't want the power, he never did. He only wants to raise his family and live his life, but unseen forces are at work to make that impossible. Danger lurks around every corner as Owen's past comes back to haunt him.
Rating: Teen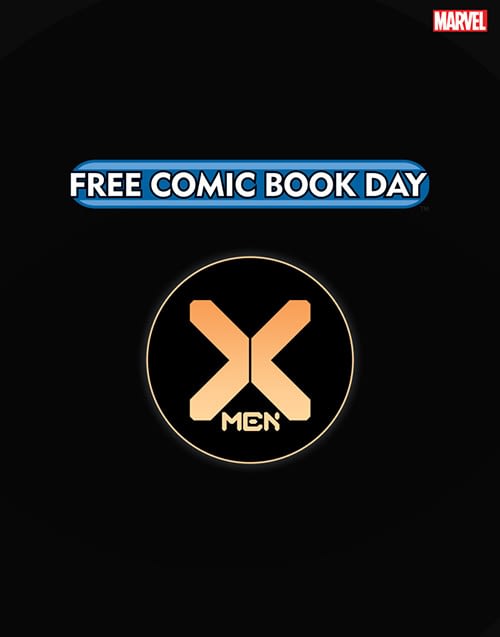 X-MEN
Marvel Comics
This year's Marvel title centers around the X-Men and will lead into a game changing event coming in 2020! Stay tuned in the months to come for exciting announcements about Marvel's Gold title in the February PREVIEWS and on freecomicbookday.com!
Rating: Teen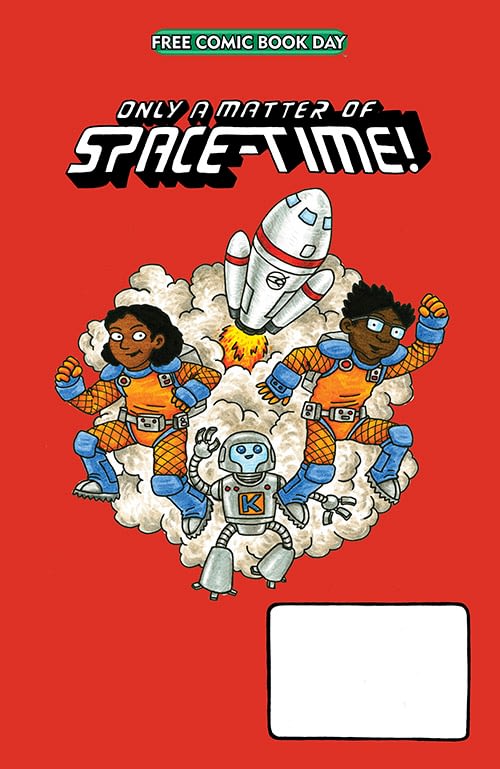 ONLY A MATTER OF SPACE-TIME
Random House Children's Books
An original comic from Jeffrey Brown (Darth Vader & Son), featuring the characters from his new graphic novel, Once Upon a Space-Time, which releases on June 2nd, 2020! This will be especially appealing to Jeffrey Brown's space-loving fanbase, and will give them a reason to come back to their local comic shop when the first book releases!
Rating: All-Ages
JACK KIRBY: THE EPIC LIFE OF THE KING OF COMICS
Ten Speed Press
A graphic novel biography of Jack Kirby, from his days growing up during the Great Depression and discovering a love for sci-fi, to his time on the frontlines of World War II where he experienced the action he'd later imbue his comics with, and on to his collaborations at Marvel with Stan Lee, where the pair redefined comics. Eisner-nominated artist, Tom Scioli, whose work is greatly influenced by Jack Kirby, expertly captures the evolution of Kirby's artstyle throughout the years.
Rating: All-Ages
VALIANT 2020: THE YEAR OF HEROES FCBD SPECIAL
Valiant Entertainment
Exploding out of the blockbuster Bloodshot movie starring international action powerhouse Vin Diesel, comes the hottest universe in comics! Follow the nanite-enhanced commando into battle with an all-new adrenaline-charged Bloodshot story from NYT bestselling writer Tim Seeley (Grayson). Then, it's a timeless tale from the life of X-O Manowar from Eisner Award-nominated writer, Joshua Dysart (Harbinger) and superstar artist Doug Braithwaite (Armor Hunters) in "The Unimaginable." Get all this, and more, as Valiant celebrates 30 years of comics greatness right here in the Valiant 2020: The Year of Heroes FCBD Special!
Rating: Teen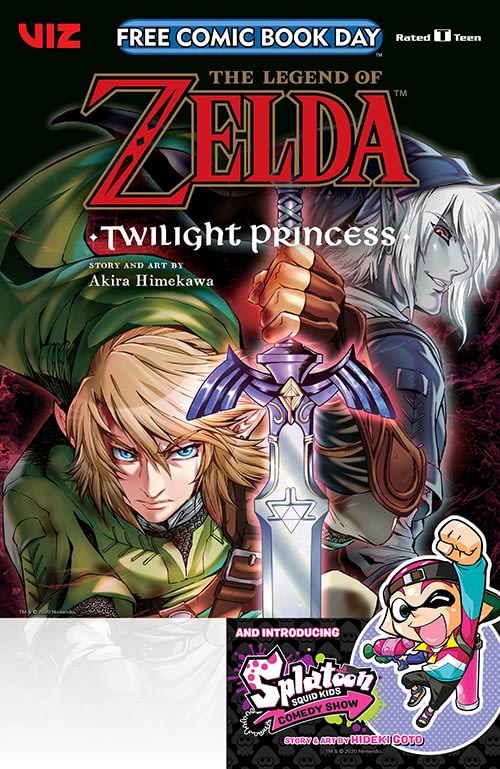 THE LEGEND ZELDA: TWILIGHT PRINCESS/SPLATOON: SQUID KIDS COMEDY SHOW PREVIEW
VIZ Media
The Legend of Zelda: Twilight Princess: Once upon a time, wizards tried to conquer the Sacred Realm of Hyrule. The Spirits of Light sealed the wizards' power within the Shadow Crystal and banished them to the Twilight Realm beyond the Mirror of Twilight. Now, an evil menace is trying to find Midna, Princess of the Twilight Realm, and the fragments of the Shadow Crystal to gain the power to rule over both the Twilight Realm and the World of Light! PLUS: Splatoon: Squid Kids Comedy Show, a new series based on the world of Splatoon, the hit video game series from Nintendo!
Rating: Teen