Babyteeth #9 Review: When a Geriatric Busts Up Your Cult
[rwp-review-recap id="0"]
The headquarters of the cult comes under attack from a lone man with an arsenal of military equipment while Christine readies to use Clark for their own unholy ends. Also, Heather's time may yet be up, and she will have to get creative if she's going to survive.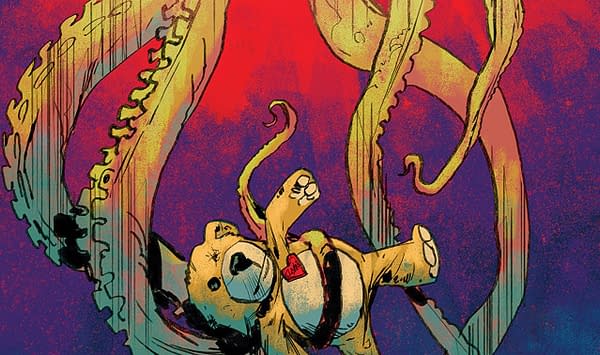 Babyteeth comes to a crescendo as Carl launches a brutal assault against Christine's cult that throws everything into even greater chaos. Heather and the Captain are barely staying alive, even though that may be only briefly, and Sadie is left helpless amid it all.
Dancy gets more time to be psychotic bastard in this issue, and it's a weird amount of fun, especially know that he looks like the offspring of a Hellboy and Skeletor.
The final few pages turn especially ominous as Heather's fate becomes a point of contention. She shows a bit of ingenuity, but it may not be enough to save her.
Overall, this is a very action-intensive issue, and the next couple of installments look poised to bring a lot of plot threads to an explosive crescendo. Donny Cates has scripted a highly compelling cult horror series here, and I'm left excited to see where it goes.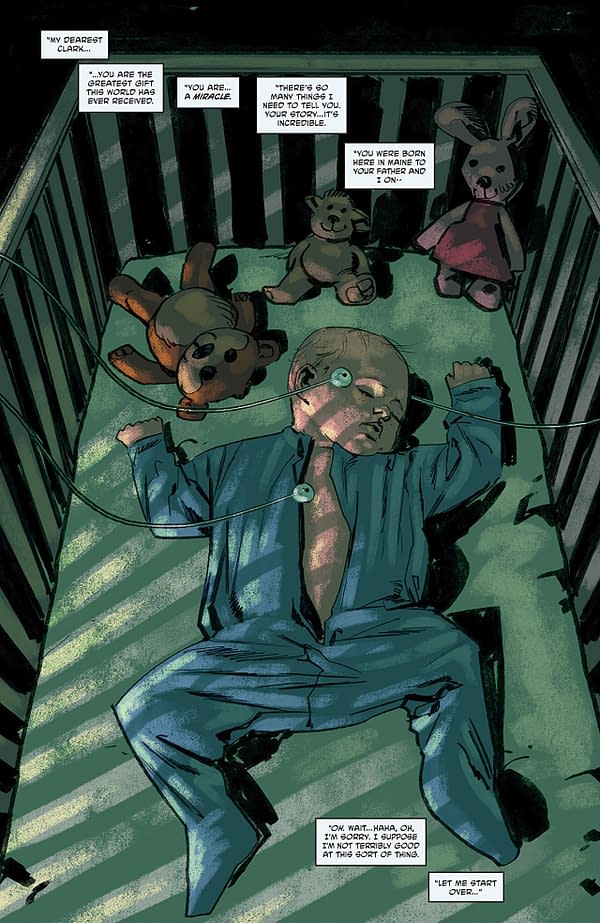 Garry Brown's artwork continues to be the right level of grittiness and obscurity to pull the horror overtones into the visuals. The world isn't dimly lit like many horror comic books, but the ability to see everything so clearly makes this book even more unnerving. It also allows the book to channel action adequately, as you're not left wondering what exactly is going on. Mark Englert's color art is actually pretty restrained, but, given that a lot of the tension comes from character interaction, that makes a lot of sense. That being said, the odd crazy purple does come in with the fox demon and Dancy running around, but even that looks great.
Babyteeth #9 brings the action and tension as Carl lays waste to the cults headquarters and Christine decides what to do with the people who've been giving her trouble. It's a compelling read and comes highly recommended. Check it out.
[rwp-review-ratings id="0"]
[rwp-review-form id="0"]