Revealed at San Diego Comic-Con from DC Comics… Batman getting back into a vintage costume in issues to come.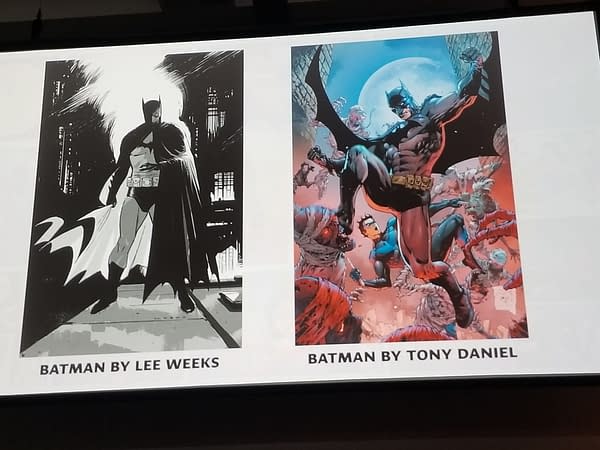 Including the Bat-trunks. Matching with Superman, they also went away with the New 52, but now they are back and snugly fitting.
The reason for the change? His choice of vintage costume is down to Batman's heart being broken, due to the wedding to Catwoman being called off. He just can't bear to wear the same suit anymore…
Where's a urinal to pull off the wall when you need one?
Thanks to Bleeding Cool's Jimmy Leszczynski for sending this in from the DC Nation panel.
Enjoyed this article? Share it!