Batman Explains Why He Beats His Children in Batman #81 [Preview]
A lot of things can be said about Batman. That he's paranoid. That he is a psychopath who dresses up like a bat to beat up mentally ill criminals, for one thing. That he has a dumb mustache, for another. But most importantly, that he has severe daddy issues. Not only were his parents killed when he was a child, causing him to dedicate his life to vigilante justice, but then his father from another dimension showed up, teamed up with Bane, and stole Gotham City.
But one thing you can't say about Batman is that he likes to beat up his own children. Sure, in Batman #71, we did see Batman smack the crap out of Robin…
…but this preview of Batman #81 shows that we didn't really see what we thought we saw.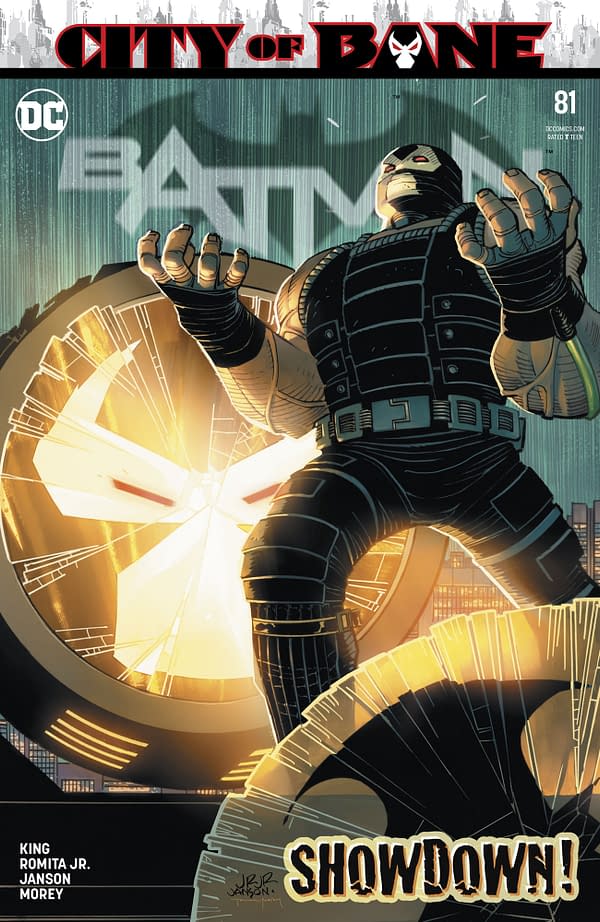 But first, will Batman's dad kill Damian Wayne? Nope. He has a soft spot for family.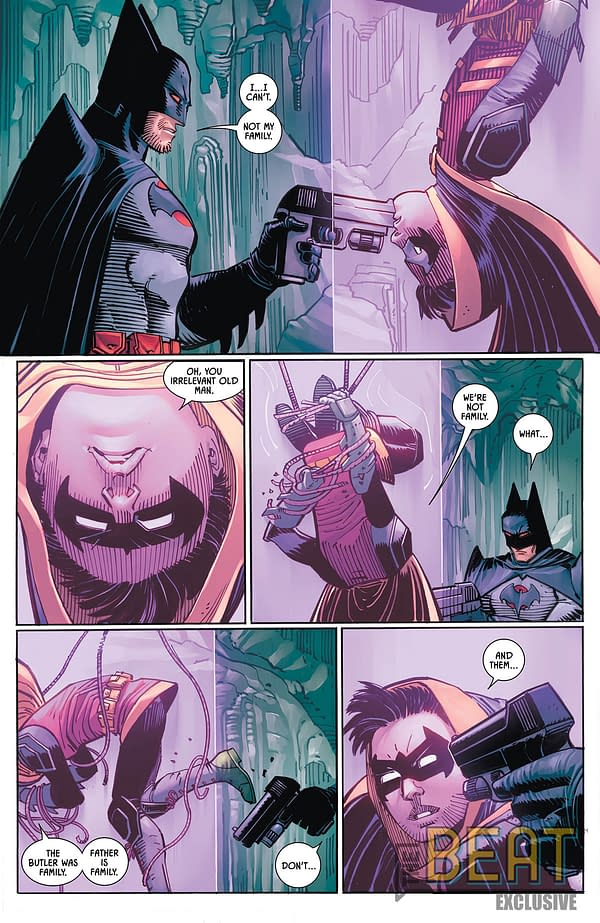 The thing is, Damian doesn't consider Thomas family.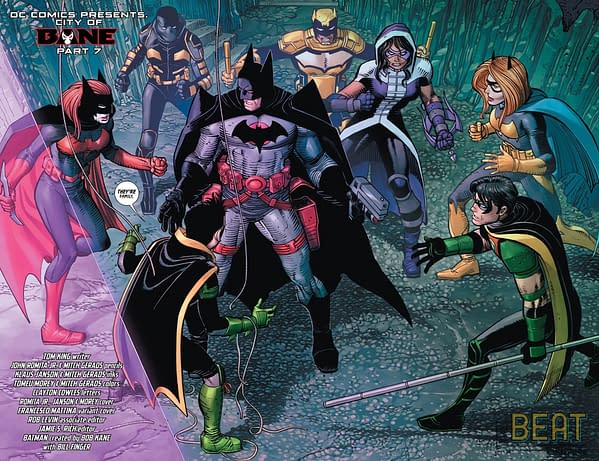 But back to the matter at hand, it turns out that Batman wasn't punching Tim Drake for the hell of it. It seems that Batman only beats his children… to communicate?!
Punching Tim in the face was a way to tell him and the other Batkids to be quiet, you see.
So all's well that ends well?
Batman #81 is in stores on Wednesday.
H/t The Beat for the EX-X-XCLUSIVE preview.
BATMAN #81
AUG190482
(W) Tom King (A/CA) John Romita, Klaus Janson
It's time for the big showdown. Batman is calling Bane out. But is the Dark Knight Detective ready to take on the foe who broke him worse than any other that came before? And what else stands in Batman's way, to put an obstacle between him and his enemy? Tread lightly, Batman, because not only do the lives of your son and trusted friends hang in the balance, but your entire home could collapse on top of you!
In Shops: Oct 16, 2019
SRP: $3.99