Which side are you on, boy, which side are you on?
Batman doesn't kill. Except a little bit when he started out. Oh and in the movies, he always kills there. He's like Superman in that regard.
And the Little Batmen don't kill either. Not even Damian and he really wants to all the time.
But in the last issue of Detective Comics #973, one of the Little Batmen did do a kill. That person was Batwoman and the person who had the killing done to them was Clayface. Who, as the comic underlines is an American solider-turned-superhero. And, as a result, has killed loads of people.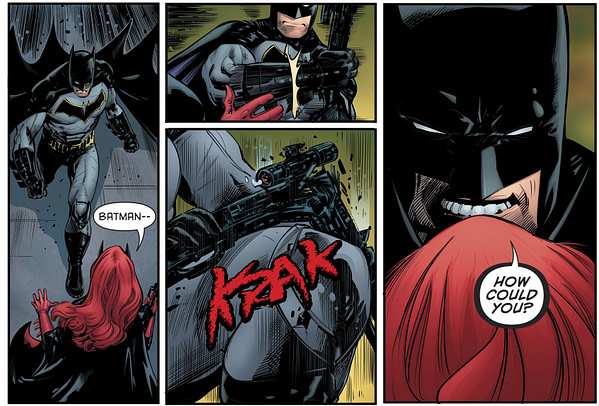 Closing the door after the horse has bolted?

Batman came her for a Monty Python Argument Sketch. Yes, he did.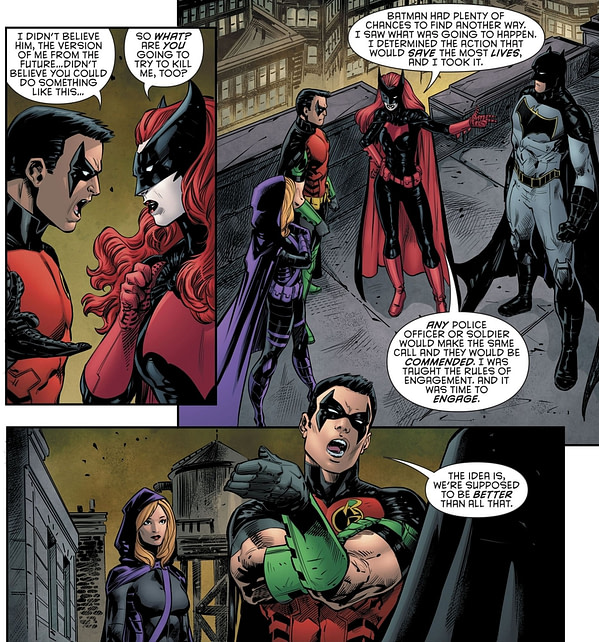 All that talk about policemen and soldiers being the real heroes has gone away then. Because it appears that the Batmen are the real real heroes. But does anyone thank them for their service? Or give them seating priority on planes? Not a bit of it.
Oh, and you know how the Superman symbol stands for Hope? And how the Batman symbol just stands for a Bat?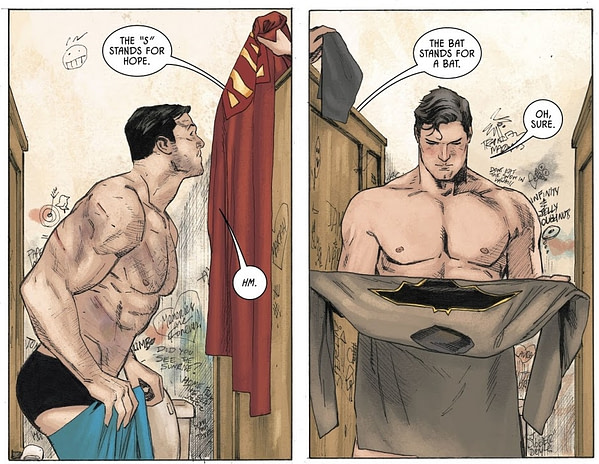 That's the one, from Batman #37. Well, expect a redefinition…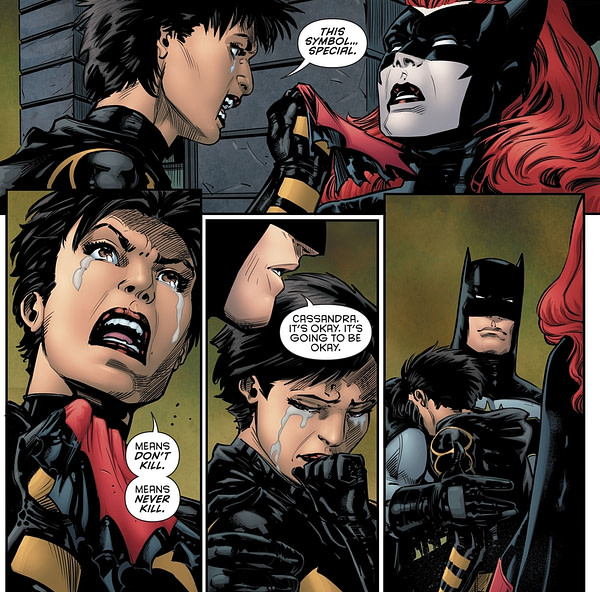 Okay so S stands for a shield. And the Bat stands for don't kill, never kill. Or DKNK. Got it. Unless you're Ben Affleck, then it's more of a guideline. But then everyone turns up!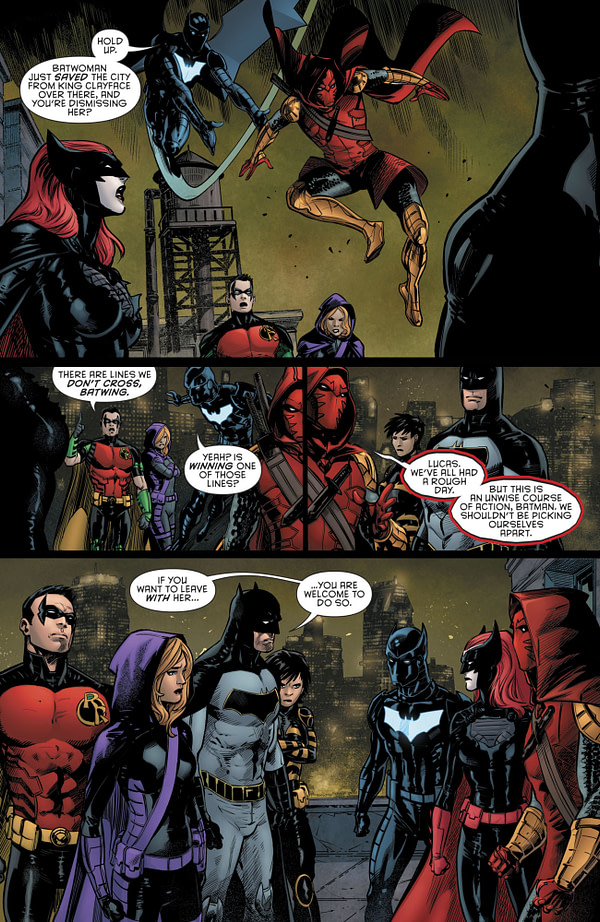 Bat Civil War! Superheroes fighting superheroes! Superheroes killing superheroes and then other superheroes putting that superhero on a superhero trial. That always ends well, right? And don't forget standing in easy defined groups on a rooftop so that everyone can face each other in a dramatic shot!
And can Batwoman's new replacement symbol stand for Always Kill? Just so there's some delineation.
DETECTIVE COMICS #974
(W) James TynionIV (A) Jesus Merino (CA) Guillem March
"KNIGHT'S FALL"! Can Tim Drake piece his dreams back together after Batwoman's fateful decision, or will the Gotham Knights go their separate ways?In Shops: Feb 14, 2018
SRP: $2.99