Paul Jenkins and Wesley St. Claire are launching a new series at AfterShock this Summer about a boy obsessed with conspiracy theories who learns that they're all true, sending him on a treasure hunt for an ancient secret. The comic is called Beyonders, and it la–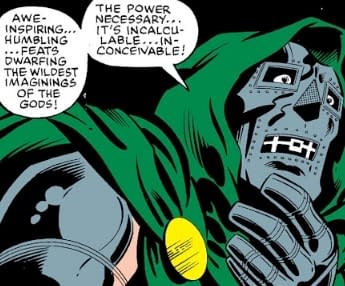 What? Alright, sure Doctor Doom. Whatevs. As we were saying, the series launches in August, and writer Jenkins had some things to say in the press release about what inspired him to co-create the book.
"People are greatly intrigued by mysteries, secrets, treasure hunts and conspiracy theories," Jenkins said. "I've had a lifelong love affair with treasure hunts and code-breaking mysteries, and I wanted to create the ultimate 'interconnected' riddle. Imagine a story where all of those riddles have one giant tapestry, and lead to one answer – that's what the audience wants!"
Sounds pretty int–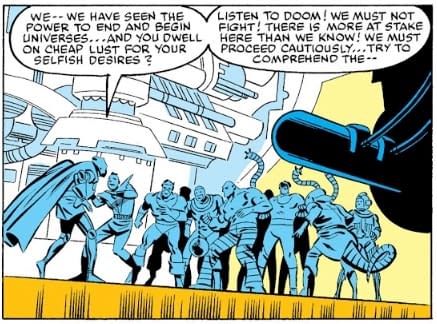 Ok, now we see what the problem is. Doom, you've become confused. We're not talking about The Beyonder, the extra-dimensional godlike being who gathered all of Earth's mightiest heroes and villains to do battle for the ultimate prize. We're talking about Beyonders, a new comic from Paul Jenkins and Wesley St. Claire at AfterShock Comics. One has nothing to do with the other, you see. Two totally different things.
Look, here's what St. Claire had to say about working on the project: "Beyonders has a well balance of intellectual concepts and complex plot points with humorous dialog and playful characters. If you're someone who loves conspiracy theories, treasure hunts and welsh corgis you will definitely want to pick this one up."
So as you can see, this is–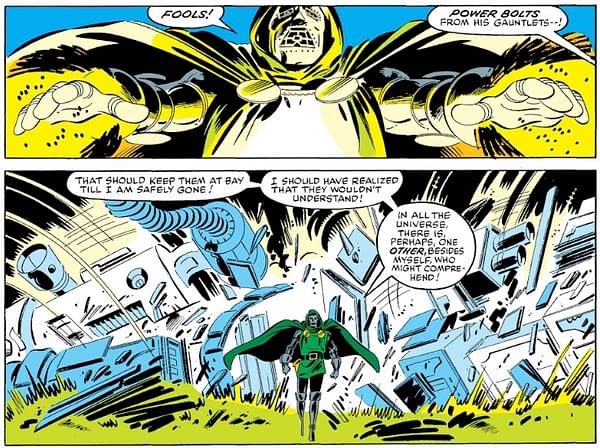 We feel like we're not getting through here. Listen, Doom. We understand why you might want to capture the power of The Beyonder for yourself, if he were indeed what we were talking about here in this comic book news article you've rudely interrupted. We get it. Power like that is very tempting. But what we're talking about here is not absolute power, but rather a new AfterShock comic book hitting stores in August. Surely you can see the difference. There's really nothing to be gained by… oh boy…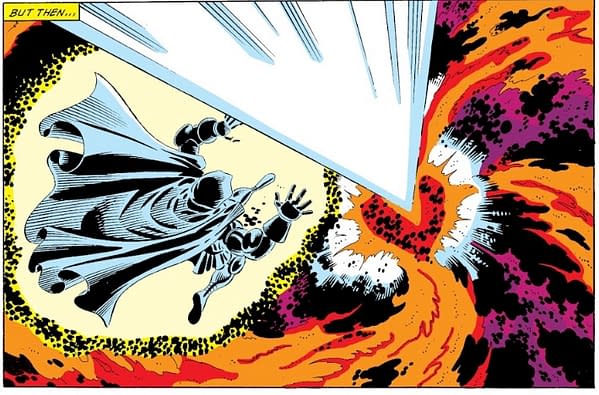 Now see, we tried to warn you. The power at AfterShock was just too much to handle, even for Doom. Just look at Jenkins and St. Claire gush about them in the press release:
"At AfterShock I get the chance to fully express myself and my ideas," said Jenkins, not blinking out a distress message in morse code as far as we could tell. "Obviously, other publishers are also supportive but AfterShock is something special – they always say yes to any good idea, and they don't fret or interfere with anything that may seem different or difficult. They fully support the creators' decisions. It's nice to be trusted."
"AfterShock has been great, they are laid back professionals and do a great job making you feel like you are a part of the AfterShock family," agreed St. Claire. "I think everyone should be checking out the AfterShock books at their local comic shops for sure, these guys are serious about their presence as a top comic publisher."
Besides, all of that was unnecessary. You could have just pre-ordered the comic from your local comic shop.

Well, no one said pre-ordering comics was easy. Beyonders #1 hits stores on August 29th. Check out the solicit and cover below:
BEYONDERS #1 / $3.99 / 32 pages / colors / on sale 8.29.2018
Writer: Paul Jenkins
Artist: Wesley St. Claire
Color: Wesley St. Claire
Letterer: Marshall Dillon
Cover A: Wesley St. Claire
Cover B: TBD

A young boy obsessed with crop circles and cryptography finds his boring life turned upside-down when he discovers that all of his conspiracy theories are true, sending him on the ultimate treasure hunt for an ancient secret spanning thousands of years. What is the connection between a lost mountaineer, an indecipherable manuscript, and the lost library of Alexandria? How is this connected to a one-eyed, flatulent Welsh Corgi and endless plates of corned beef sandwiches? Find out in…Beyonders!

From Paul Jenkins (ALTERS, Wolverine: Origin, Sentry) and Wesley St. Claire (FU JITSU, Teen Titans) comes the mystery series that HAD to be told at AFTERSHOCK!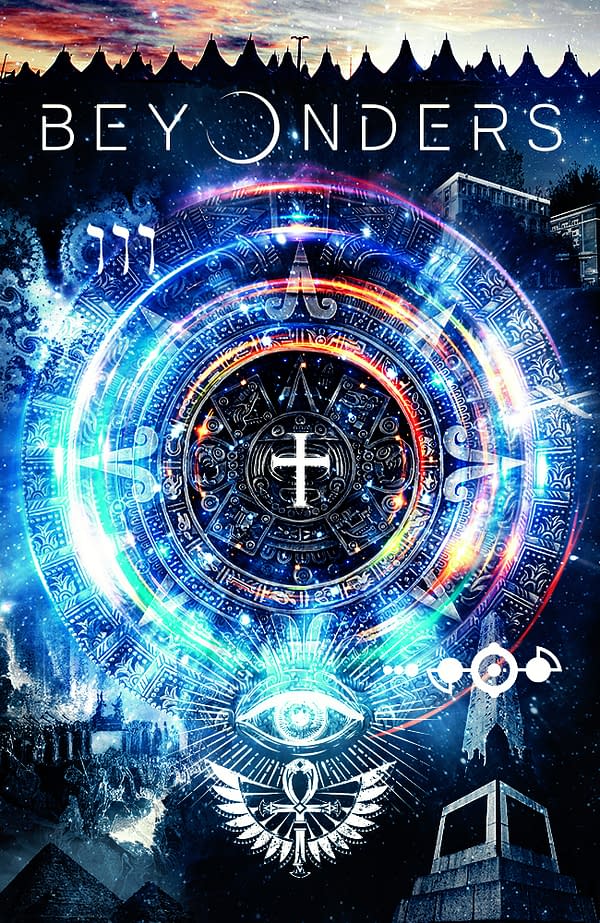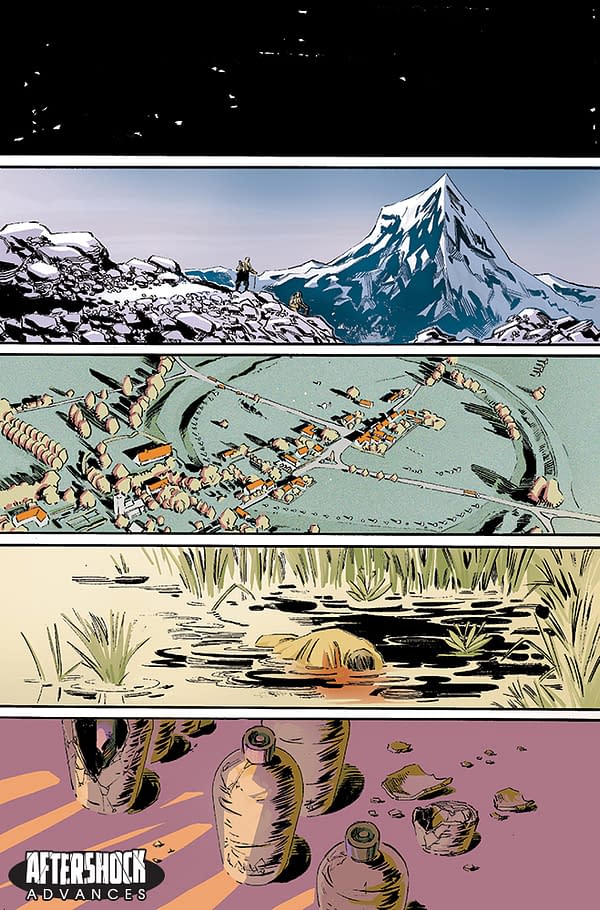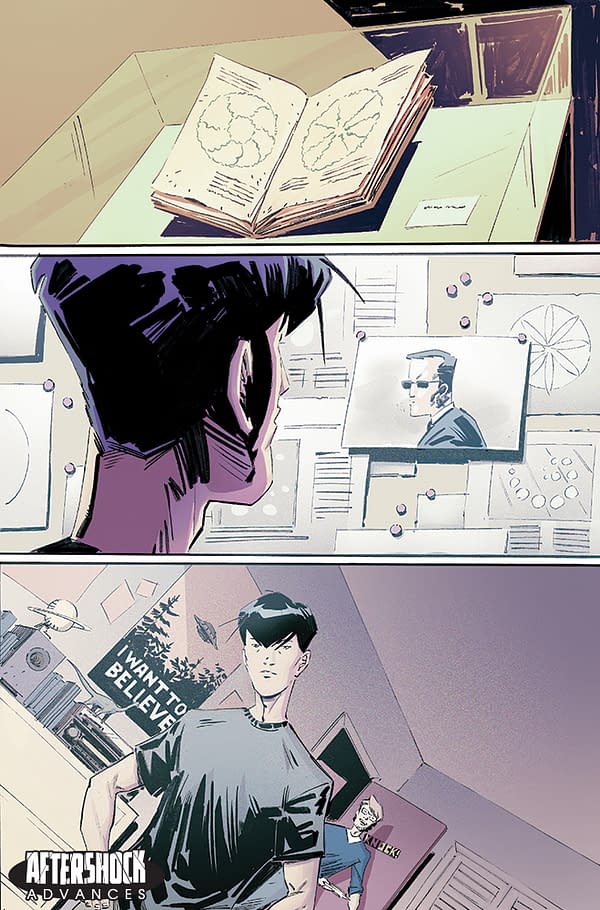 Enjoyed this article? Share it!