Bigfoot Frankenstein & Hath No Fury in Action Lab September Solicits
Action Lab has two books to launch in September, Bigfoot Frankenstein by Mark Bertolini and Claudia Palescandolo which makes a Frankenstein creature out of a bigfoot, and from their Danger Zone line, fantasy warring comic Hath No Fury by Steph Cannon, Luke Martinez and Judd Abinuman. Here are the full September 2021 solicitations.
BIGFOOT FRANKENSTEIN #1
ACTION LAB ENTERTAINMENT
JUL211222
(W) Mark Bertolini (CA) Claudia Palescandolo (A / CA) Vernon Smith
Witness the creation of a new kind of hero! When the last remaining tribe of Sasquatches is wiped out, the heir to the legendary Frankenstein name decides to do what they do best – create new life from the parts! Welcome Bigfoot Frankenstein to the world, but will he be a savior or a destroyer?
In Shops: Sep 29, 2021
SRP: 3.99
HATH NO FURY #1
ACTION LAB ENTERTAINMENT
JUL211224
(W) Steph Cannon, Luke Martinez (A / CA) Judd Abinuman
Hath No Fury is a fantasy story about two powerful women, each leaders of their people, who are forced into an unlikely alliance to save thousands from the depredations of a vicious tyrant. Thrown into an unfamiliar world and beset by dangers both magical and mundane, Freya and Yatzil will have to learn to cooperate to survive.
In Shops: Sep 01, 2021
SRP: 3.99
CITIZEN #2
ACTION LAB ENTERTAINMENT
JUL211223
(W) Charlie McFarland (A / CA) Aleksandar Jovic
Things get heated when the super-heroes turn out to be no good at their day jobs.
In Shops: Sep 01, 2021
SRP: 2.99
CRASH & TROY #3
ACTION LAB – DANGER ZONE
JUL211225
(W) Jarred Lujan (A / CA) Kyler Clodfelter
Crash and Jongil's beefy son go toe to toe while Delphi and Troy try to destroy the planet-ending Blackhole Manipulator on Wexia-2! Are they even getting paid for this?! No! Whatever! Live to see another credit or else it's the end of Wexia-1!
In Shops: Sep 22, 2021
SRP: 3.99
S FACTOR #4
ACTION LAB – DANGER ZONE
JUL211226
(W) Samuel George London (A / CA) Chris Panda
With the stadium in ruins, it's an all out brawl to see who wins the game of "life and death."
In Shops: Sep 15, 2021
SRP: 3.99
SAMURAI 2.0 #3 TO THE DEATH
ACTION LAB – DANGER ZONE
JUL211227
(W) Davide Villani, Marcello Bondi (A / CA) Mauro Gulma
It's a critical moment for the Resistance, and Ketsuo is about to lose control! A difficult situation arises that will call on Ketsuo's strength to overcome before he can get his revenge.
In Shops: Sep 22, 2021
SRP: 3.99
---
---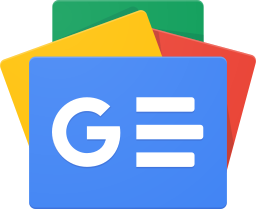 Stay up-to-date and support the site by following Bleeding Cool on Google News today!