IDW has revealed plans to publish a new Bill Sienkiewicz Artifact Edition hardcover in August, showcasing Sienkiewicz classic work on Marvel comics titles such as New Mutants, Moon Knight, and Elektra. With the New Mutants movie coming out early next year and inspired by the run of issues drawn by Sienkiewicz and written by Chris Claremont, it's the perfect time to dive back into that run, and while you could do it on Marvel Unlimited, that's unlikely to do Sienkiewicz's innovative artwork justice. So why not drop $125 on this gigantic hardcover instead?!
13th Dimension got the EXCLUSSSIVE solicitation reveal, and we've EXCLUSSSIVELY copied and pasted it below for you. Check it out!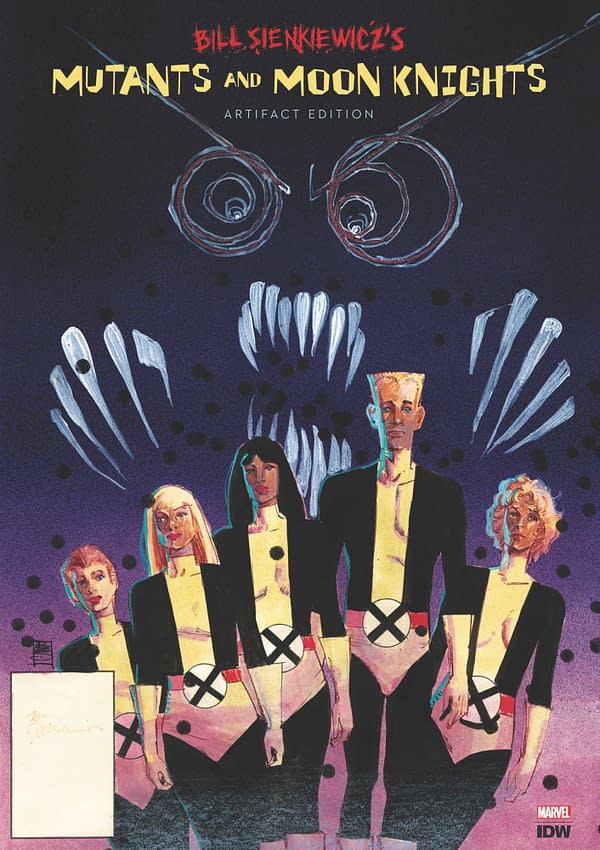 Bill Sienkiewicz's Mutants and Moon Knights Artifact Edition

Bill Sienkiewicz (a & c)

Bill Sienkiewicz is a modern master having worked on some of Marvel's most iconic comics of the 1980s: Moon Knight, The New Mutants, Elektra: Assassin, and much more! His unique style is unreplicable, yet so many artists have been inspired to emulate him. This collection is filled with some of his finest covers, pin-ups, and exceptional pages. All have been meticulously scanned from the original art and reproduced to the exacting Artist's Edition standards that have won IDW Publishing five highly coveted Eisner Awards (to date)!

HC • BW • $125.00 • 160 pages • 12" x 17" • ISBN: 978-1-68405-399-5
Enjoyed this article? Share it!