Posted in: Comics | Tagged:
---
The Bleeding Cool Top 100 Power List 2017 Countdown: #41-45
Every year, Bleeding Cool Magazine runs its Top 100 Power List of members of the comics industry. And every year we get told how wrong we are. Somehow, it's always for completely different reasons and from completely different directions. Why was X in when Y was not? Why is Z is high when W is so low? And neither U or T should be on this list after that incident involving V…
But that's part of the fun. This attempt to list the most powerful people working in the English-speaking comic book marketplace is, of course, flawed. It is judged by all manner of attributes, the ability to influence what comics exist and sell, but also the willingness to use that power in the industry to affect things, and the ability to retain said power if a job is taken away. Which is why you will see a number of people on a higher spot than their bosses.
The Power List rewards those who combine roles, creator, publisher, distributor, retailers, those who are double and triple threats, and also where power is concentrated in one person rather than being spread out among many. Some powerful organisations or groups, where power is diffused amongst many individuals, drop down or drop out altogether.
It does not measure talent or likeability, and it does not intend to represent diversity. All it does is note power, used for betterment — or detriment — in comics.
The list was created in consultation with a number of senior figures in the comics industry, and I thank them for their help. Although because they all disagree, they'll all think the final list is wrong, too.
Watch for a new batch twice a day. Maybe more as we get going. 41. Ta-Nehisi Coates – Writer of Black Panther, as well as a literary activist, he has brought attention to this comic like no other with, and with a film on its way and a run, we believe, on Captain America to follow, his voice is being amplified – and he has something to say.
42. John Romita Jr – One of the DC Masterclass artists, Romita is also working at DC Comics with up-and-coming artists, helping form the talent of the future as well as bringing his own creator-participant comic to New Age Of Heroes, while remaining the man who drew Kick-Ass.
43. Nick Landau – The owner of the Forbidden Planet chain of comic book stores as well as Titan Comics and Titan Books, no one else has quite a strong vertical line of ownership under one person. A walking marketshare perecentages point that all publishers must genuflect towards.
44. Dave Marshall – Editor In Chief of Dark Horse's line, one of the most established comic book publishers, still with a bevy of licenses, plenty of creator owned content a strong archive line, using game artwork books with a Hellboy year on its way.
45. Tom Akel – Head Of Content of LINE Webtoons, the Korean-based digital comic book distributor, that provides comic books, free, from major comic book talent, supporting original creator-owned comic books and even throwing in a Star Wars manga license for good luck.
Previous listings:
---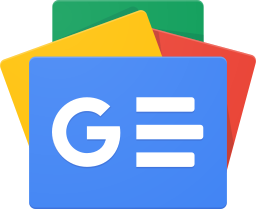 Stay up-to-date and support the site by following Bleeding Cool on Google News today!