Bong Joon Ho's Parasite Storyboards Released as Graphic Novel
It just won Best Film at the Oscars. Director Bong Joon Ho won best director. You may have noticed some press coverage. Well now, Grand Central Publishing has taken the bright idea to take Bong Joon Ho's famously meticulous storyboards and do the obvious with them. It has been observed that, in another time, Bong Joon Ho would have gone into creating manwha rather than movies. This is why. Parasite: A Graphic Novel in Storyboards takes his storyboards from the movie and presents them as a graphic novel.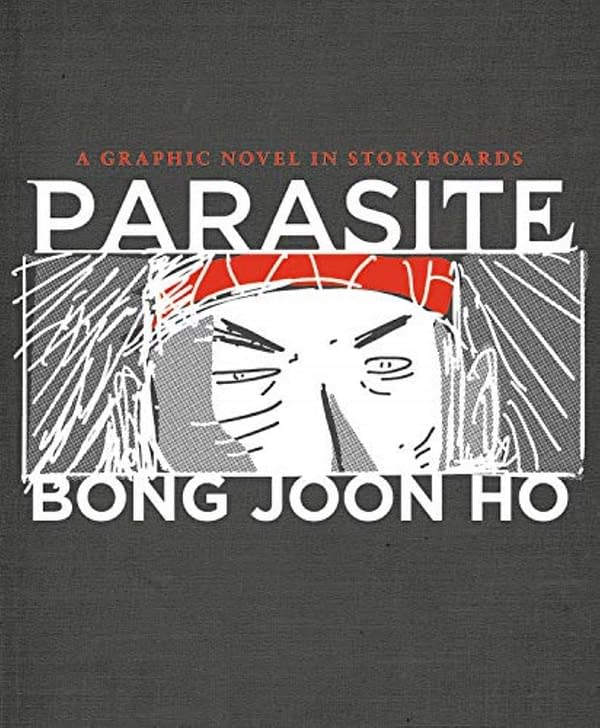 So metaphorical: the Palme d'Or and Golden Globe Award®-winning, Oscar®-nominated film as a graphic novel drawn by Director Bong Joon Ho himself.

In hundreds of mesmerizing illustrations, PARASITE: A Graphic Novel in Storyboards is a behind-the-scenes glimpse at the making of one of the best films in years and a brand-new way to experience a global phenomenon.

As part of his unique process, Director Bong Joon Ho storyboarded each shot of PARASITE prior to the filming of every scene. Accompanied by the film's dialog, the storyboards he drew capture the story in its entirety. Director Bong has also written a foreword and provided early concept drawings and photos from the set which take the reader even deeper into the vision that gave rise to this stunning cinematic achievement.

Director Bong's illustrations share the same illuminating power of his writing and directing. The result is a gorgeous, riveting read and a fresh look at the vertiginous delights and surprises of Bong Joon Ho's deeply affecting, genre-defying story.
Will this work? Here's a look at some of those storyboards. These have been released in other formats in the original Korean. How they will be adapted into a comic book format is yet to be seen.