Bookstores Will Sell More Comics Than Comic Stores in 2019
ICV2 recently ran a presentation to the comic book industry, ICv2 Insider Talks 2019 – The Future of Comics in the Age of Streaming, with a keynote speech from founder Milton Griepp that had two major takeaways.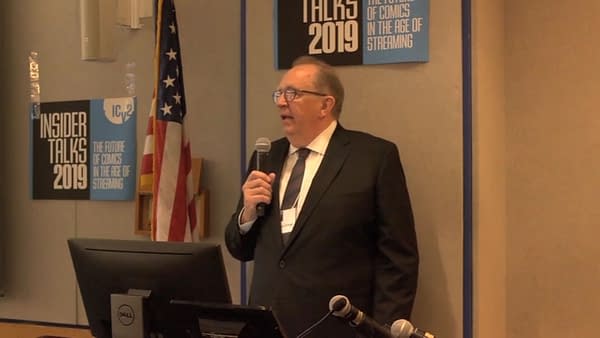 The first is that kids comics – stuff like Dav Pilkey's Dogman, Raina Telegemeir's Guts and Shannon Eric Hale's Friends, all combined, now sell more graphic novels/collections than superheroes do. No wonder the likes of Moon Girl, DC Superheroes, Titans: Raven and Ms Marvel want to try and get a crossover slice of that pie. In bookstores, manga and kids material has jumped 30% in sales in bookstores and over 100% in comic stores.
The second is the bookstores will overtake comic book stores for all comic book sales by the end of 2019. Now, there are more general bookstores than speciality comic book stores. But comic stores have a far wider range of material, and mostly contain content that isn't available in bookstores – at least not yet.
Last year 2018, all other channels than comic stores combined, including bookstores, digital and newsstand, managed to sell more comics than comic book stores for the first time since the rise of the direct market and the decline of the newsstand. But for 2019 it looks like bookstores will be able to do it on their own.
In bookstores, graphic novel sales have risen by double digits. But in comic stores, totting up sales of comics and graphic novels, the total is very very slightly down in the previous year.
Either way, this would be a first time for bookstores to sell more comics than comic stores.