Boom! Makes Kennel Block Blues Available For Free Before It's Published – With A Massive Watermark Okay, so I know a lot of retailers who aren't going to like this. But it's not quite the first time it's happened.
The first issue of Kennel Block Blues by Ryan Ferrier and artist Daniel Bayliss will be officially posted by its publisher Boom! Studios on Tumblr for free, a month before it will be published in print for $3.99.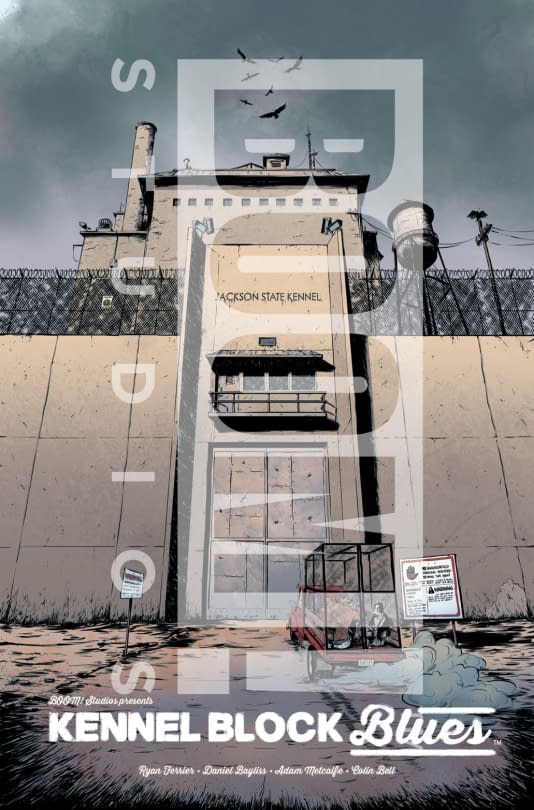 More importantly it is doing this before final order cut-off on January 11th, so retailers can reduce numbers without penalty if they wish. Or people can be so entranced that they can tell retailers to add the book to their order, so they can own it in print.
And without the massive Boom watermark on every page….
Oliver is a good dog. A family dog. But without warning, he's sentenced to Jackson Kennel, where he's instantly placed on Death Row with the rest of his fellow inmates, awaiting a lethal appointment on The Table if salvation doesn't come. He'll need help escaping the Kennel, but when the stress of prison life builds, he starts escaping reality instead, imagining a fantasy world of cartoon friends. It's time to break out…into a musical number?
It's currently up to page 7 with more to come. I'm thinking… Mark Millar's Unfunnies with slightly less rape?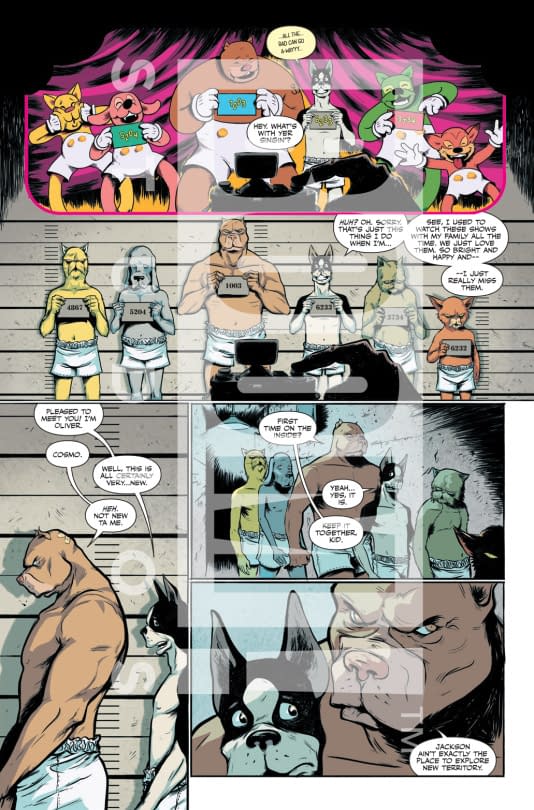 And look for someone colour correcting the pages to remove the watermark soon…