Brandon Thomas, Khary Randolph and Emilio Lopez's Excellence Gets Third and Second Printings…
Excellence is a recently launched comic book series from Skybound/Image Comics by Brandon Thomas and Khary Randolph, following the life of Spencer Dales, a young man born into a world of magic. His father belongs to the Aegis, a secret society of magicians ordered by their unseen masters to better the lives of others—those with greater potential—but never themselves. In Excellence, it's time for Spencer to follow in his father's footsteps, but all he sees is a broken system in need of someone with the wand and the will to change it. But in this fight for a better future, who will stand beside him?
Well, Skybound/Image Comics for a start. Which is why they are sending the first issue back to the mill for a third printing, and issues 2 and 3 for second printings, all available on the 28th August.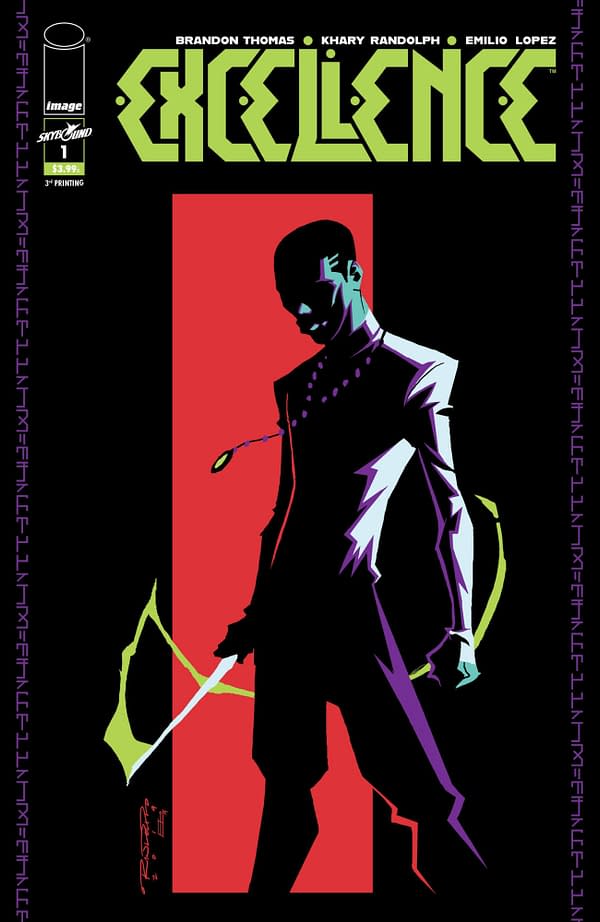 EXCELLENCE #1 3RD PTG
(W) Brandon Thomas (A/CA) Khary Randolph
In Shops: Aug 28, 2019
Final Orders Due: Aug 05, 2019
SRP: $3.99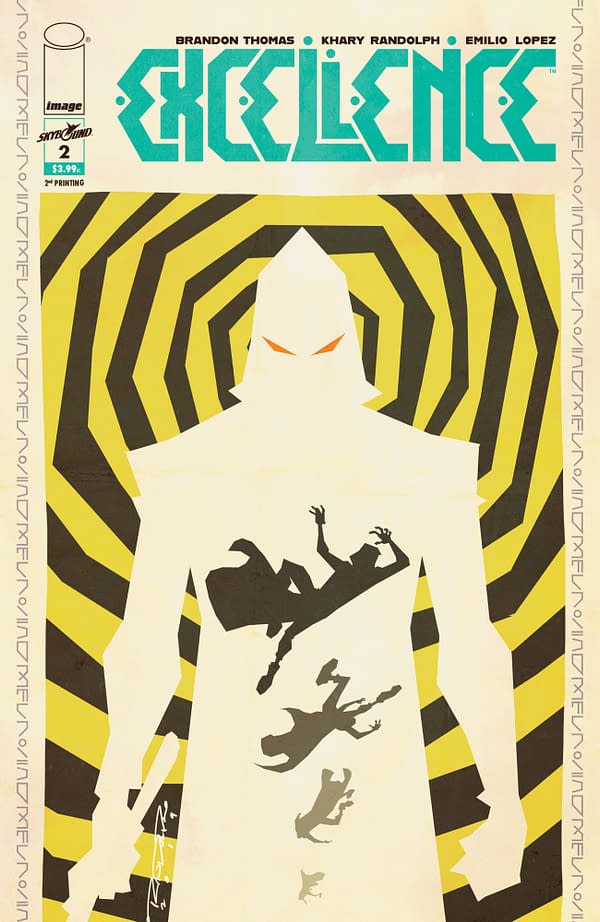 EXCELLENCE #2 2ND PTG
(W) Brandon Thomas (A/CA) Khary Randolph
In Shops: Aug 28, 2019
Final Orders Due: Aug 05, 2019
SRP: $3.99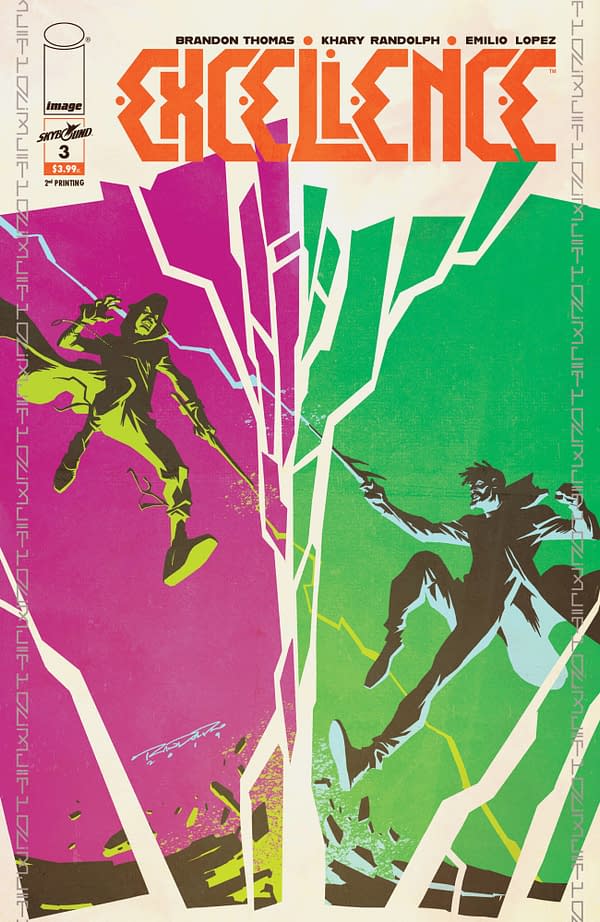 EXCELLENCE #3 2ND PTG
(W) Brandon Thomas (A/CA) Khary Randolph
In Shops: Aug 28, 2019
Final Orders Due: Aug 05, 2019
SRP: $3.99