Brett Booth and Norm Rapmund – the New Jim Lee and Scott Williams?
Yesterday saw the publication of Flash Forward #3 by Scott Lobdell, Brett Booth, Norm Rapmund, Luis Guerrero and Troy Peteri. It saw Wally West, The Flash, the fastest man in the Multiverse unmoored from the restrictions of Speed Force, amping up his power levels and going toe-to-toe with the JL Dead, a parallel universe that had Batman become a vampire to tackle Dracula, the plot of the Batman: Red Rain graphic novellas by Doug Mensch and Kelly Jones. In this version of those stories, however, it seems that Batman went on to infect the rest of the Justice League – in a parallel with the Scott Snyder storyline of The Batman Who Laughs infecting DC superheroes with Dark Dimension versions of each other.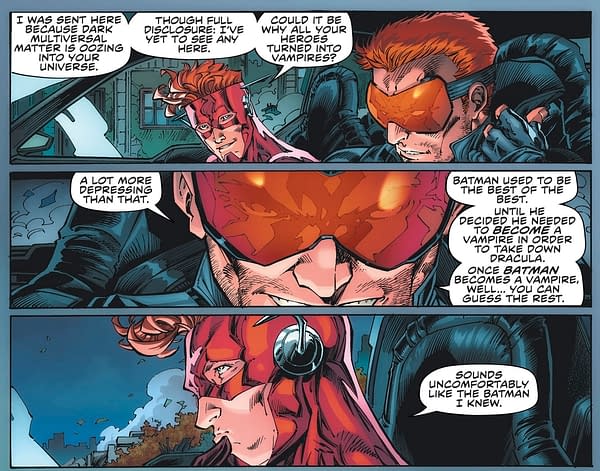 But while reading Flash Forward #3 – and getting all those flash backs – I realised that what was also flowing out on the page were panels that reminded me of Jim Lee and Scott Williams' work, principally on the likes of All Star Batman And Robin The Boy Wonder and Superman Unchained a decade ago. Jim Lee is less of a regular artist these days, as Publisher of DC Comics his attention is often drawn elsewhere. But Brett Booth and Norm Rapmund, always of that school, have upped their game with this series and are creating something that ticks the same bozes as Jim Lee used to do. And with Scott Lobdell, a former Jim Lee collaborator, giving them similar tricks to do, such as the heavy-lit arrival page of a familiar character in new garb, combat at close quarters, and very kinetic angles.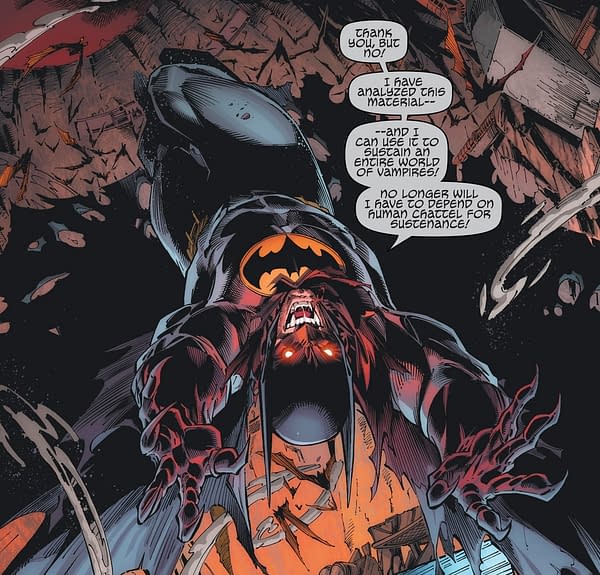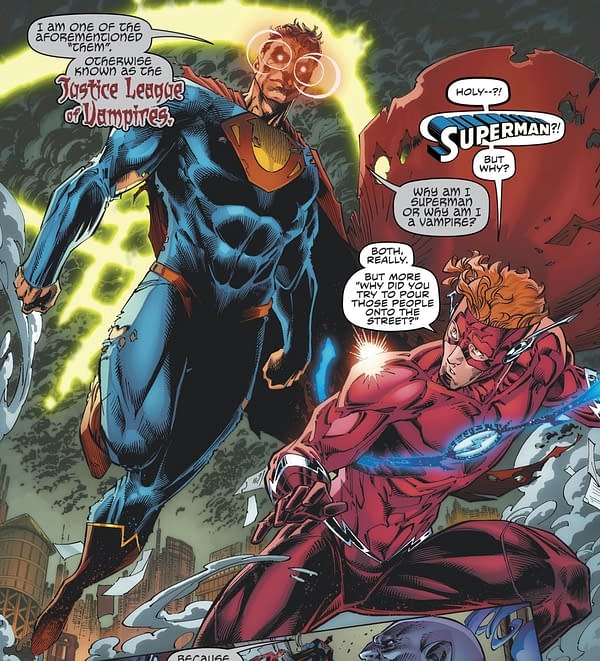 See what I mean? I mean there's a lot that comes down to Luis here as well. But Brett Booth has tried to get work at Marvel Comics on this basis, to no avail.
DC's gain, Marvel's loss it seems. I made enquiries of Marvel Comics at the time and was told that his style was deemed old-fashioned. We should all be so old-fashioned…