Posted in: Comics | Tagged:
---
Brian Bendis – With Ivan Reis and Joe Prado on Superman for 2018
Brain Bendis has left Marvel Comics, after decades as an exclusive writer, and a major creative force guiding the publisher in comics, movies, TV and games.
And now he is at DC Comics.
I am told from sources spinning out of a recent Brazilian comic convention that Brian Bendis' first announced, most prominent title with the publisher, will be the Superman ongoing book, with Brazilian artists Ivan Reis and Joe Prado on art, best known for their work with Geoff Johns on Green Lantern, Blackest Night, Brightest Day, Justice League and Aquaman.
This also underlines battle-lines between DC co-publisher Dan DiDio and DC President Geoff Johns. I have been told that Johns has approached artists he has been associated with at DC Comics to ensure he promises to line up work between them so that they don't work with Bendis. With Reis and Prado, it seems, he didn't provide a convincing enough argument.
We have spoken about Team DiDio and Team Johns before, with DC Rebirth seen as a real triumph of John's approach over DiDio's New 52 – but with Johns more involved with films, with DiDio's New Age Of Heroes books about to launch, including Immortal Men, Damage and Silencer – and Scott Snyder stepping up and taking on more of a comics guidance role, the power plays at DC Comics are all over the place right now.
And into it all, steps Brian Michael Bendis, brought in after conversations with the other DC President, Diane Nelson. Working on Superman with Reis and Prado. Nothing could be a stronger shot across the bows against Geoff Johns, that someone is taking his toys away…
Ah well, it wouldn't be Christmas without a bit of a ding-dong. Fa la la la la la, la la la la…
2018 is already looking interesting. Superman by Ivan Reis and Joe Prado from Superman Unchained a few years ago…
---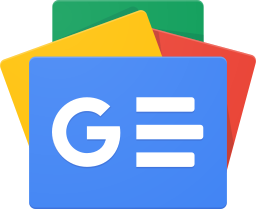 Stay up-to-date and support the site by following Bleeding Cool on Google News today!