Today sees the publication of the final issue of Event Leviathan by Brian Bendis and Alex Maleev. It would be safe to say that while DCeased did a lot better than DC Comics anticipated, Event Leviathan performed a lot worse.
Still, it appears that Bendis is doubling down. And as Event Leviathan reveals the secret identity as, basically, who everyone guessed it would be after the previous issue, it ends promising more.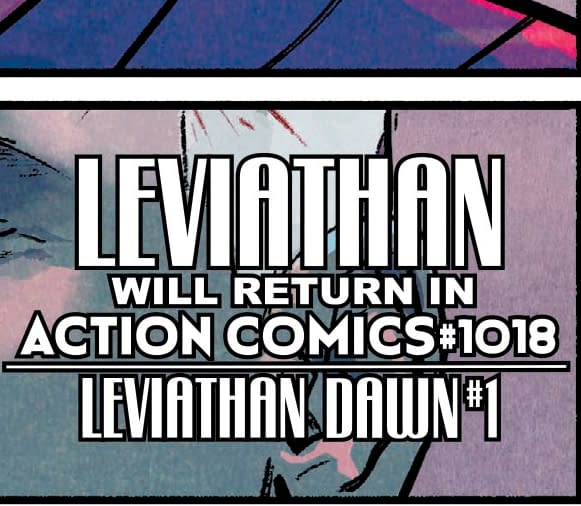 That the story will continue in Action Comics #1018 and an unannounced series, Leviathan Dawn #1. Probably for February? Here's the current listing for Action Comics #1018… might it need a change?
ACTION COMICS #1018
(A) Brian Michael Bendis (A/CA) John Romita, Klaus Janson
One of the biggest Superman stories of all time continues in "Metropolis Doom" part two! War and chaos strikes the heart of Metropolis. The Invisible Mafia, Lex Luthor, and the Legion of Doom all stand their ground to take over Metropolis. Superstar writer Brian Michael Bendis reunites with comic art legends John Romita Jr. and Klaus Janson to bring you a Superman story for the ages! Guest starring the Justice League, Young Justice, and more!
In Shops: Jan 01, 2020 Final Orders Due: Dec 02, 2019 SRP: $3.99
Doesn't sound very Event Leviathan-ny. But does the events of Event Leviathan #6 suggest how Superman will lose his secret identity again? Which is meant to happen in Superman #18 next week?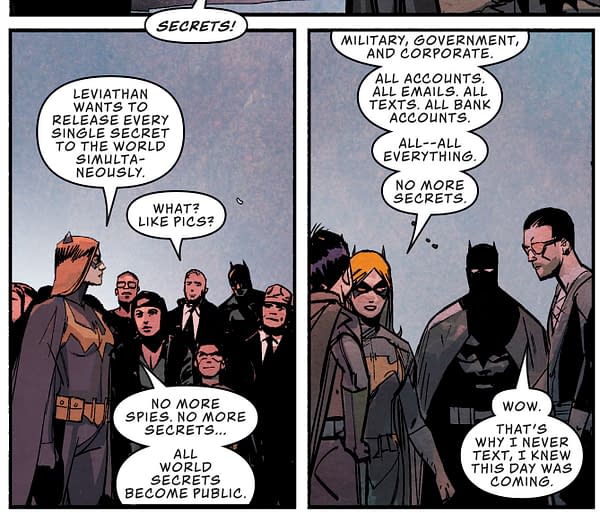 Just a thought… though Superman #17 by Bendis, Kevin Maguire and Sean Parsons has an entertaining conversation between Lois and Clark that happens after the events of Event Leviathan. But before Batman #77. Somehow.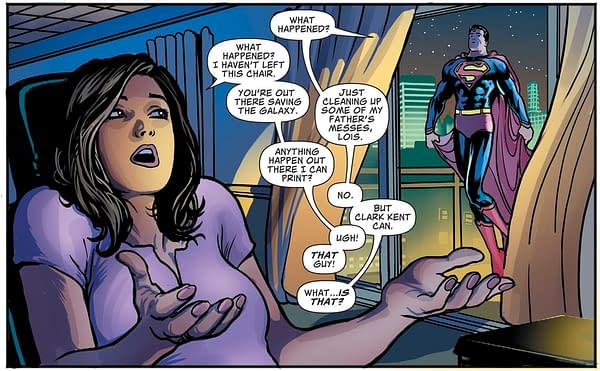 …regarding a certain identity…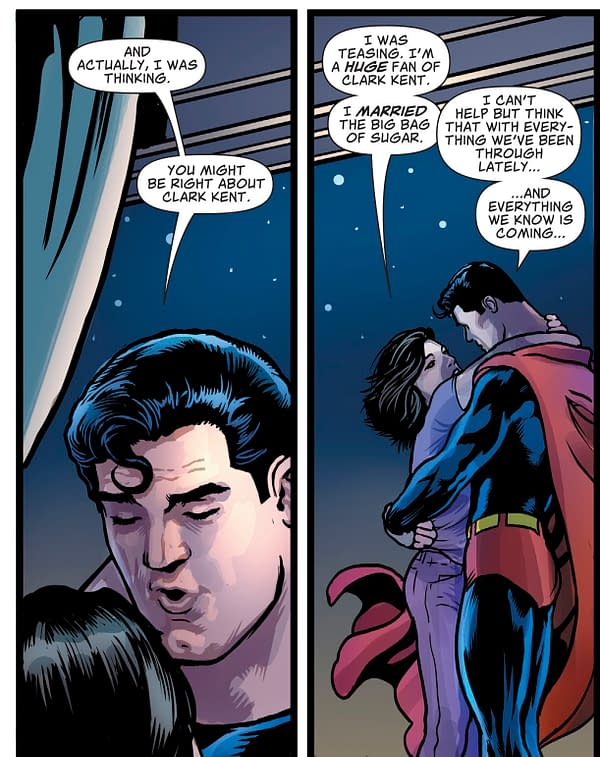 …which ends with a page released all over the place earlier last month…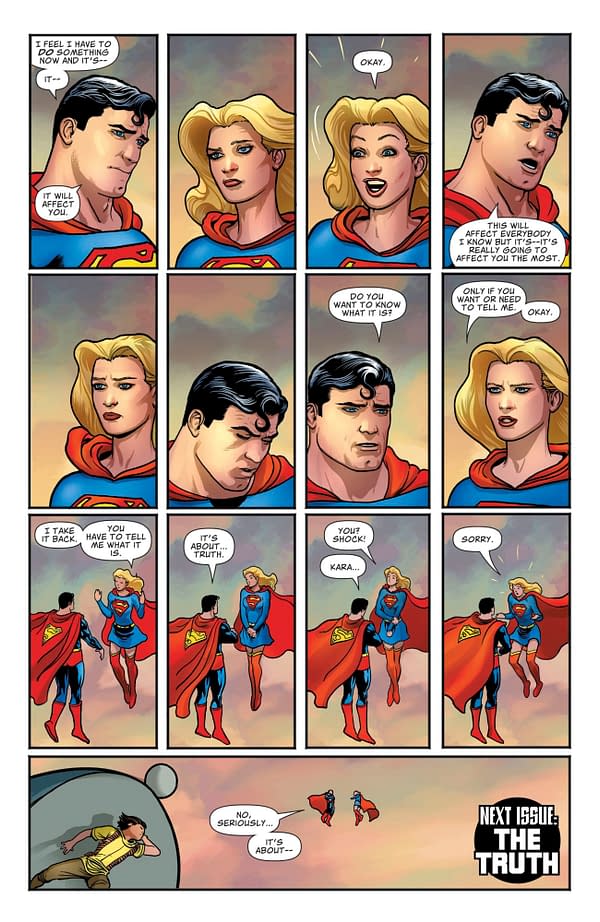 Could he be beating Event Leviathan to the punch?
SUPERMAN #17
(W) Brian Michael Bendis (A) Kevin Maguire, Sean Parsons (CA) Ivan Reis, Joe Prado
Superman's new Fortress of Solitude sits in the most remote corner of the Bermuda Triangle. Constructed using Kryptonian technology far beyond anything our world knows, filled with intergalactic, pan-dimensional secrets from all over the Multiverse…how could it possibly be missing?In Shops: Nov 13, 2019 SRP: $3.99

EVENT LEVIATHAN #6 (OF 6)
(W) Brian Michael Bendis (A/CA) Alex Maleev
From the Eisner Award-winning team of superstar writer Brian Michael Bendis and groundbreaking artist Alex Maleev, the shocking conclusion to the biggest DC mystery of the year! Who is Leviathan? What do they want? How have they dismantled the most powerful secret agencies in the world? And what's their next deadly move? The greatest detectives of the DC Universe descend on Leviathan, and all the answers are revealed! Don't miss the shocking conclusion of this storyline!In Shops: Nov 13, 2019 SRP: $3.99

SUPERMAN #18
(W) Brian Michael Bendis (A/CA) Joe Prado, Ivan Reis
With Superman's family scattered across the galaxy, our hero must confront some of his greatest concerns about himself and his place in the galaxy. Legendary artist Ivan Reis joins writer Brian Michael Bendis as they introduce the biggest change in the Man of Steel's life ever!In Shops: Dec 11, 2019
Final Orders Due: Nov 18, 2019 SRP: $3.99
Enjoyed this article? Share it!