Bryan Hitch has been counting down for a while now, with lots of speculation as to what the countdown might be for. In covering the countdown, Rich wondered if the countdown was to "News that he's going fully independent from Marvel?"
Hitch himself confirmed that this is indeed the case, as he tweeted earlier today that,
"In two days time, an amazing decade at Marvel closes for me. What a wonderful time to have joined the party. Very proud and honoured."
He has not said yet what his plans are for the future, only that,
"So naturally new horizons beckon. Boy ate they something. See you there."
The "Boy ate they something" line sticks out as a hint to something, which has led Ethan Van Sciver to post some speculation of his own, as he has commented,
"Now look, I don't know ANYTHING. I keep my eyes on my own paper and don't ask for info about other stuff DC is doing unless I think I want it. But gee. This line is weird: "Boy Ate They Something." B.A.T.S. (don't know why "ain't" is "ate", but whatever.) It would be nice to have Bryan over here drawing Batman, yes?"
When will we know what his plans are? Tuesday, January 3.
Then, we'll get to see if this is in Hitch's plans.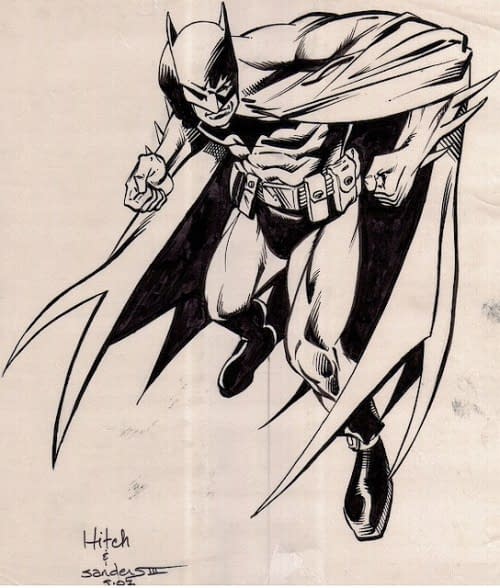 Enjoyed this article? Share it!