PAX South 2016: Deckbound Unbound: The Evolution of the TCG
Chris Ahrnsbrak writes for Bleeding Cool from PAX South,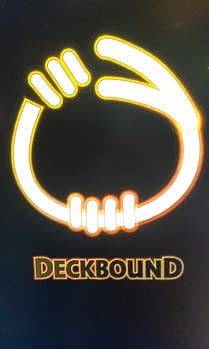 When describing anything new, breaking it down into a single high concept isn't always easy. A fresh entry into the growing TCG market, Deckbound, defies most traditional classifications. It's one part tower defense game, another part classic quest game… and all tied together by uniquely-powered TCG-style cards that level up like an RPG character and interact with any game in the Deckbound cycle.
Deckbound is a series of browser-based individual free-to-play games and more, each one building off core character and cards to build your collection. Individual cards come from multiple sources. Cards can come from the Nomad Pool, a kind of shared market of cards provided by the company for their players available for borrow or for purchase, allowing players to test out concepts and card abilites they like that might suit an individual playstyle. Cards can also be purchased outright, with each card unlocking a unique set of powers.
"What we wanted was to create digital, player-owned assets, something players could own," explained Gareth Jenkins, Founder and Lead Developer of the Deckbound series of games– but something, he said with a bit of a smile, that didn't take up the same amount of room as boxes upon boxes of standard TCG cards. In theory, outside of starting with the Nomad Pool, "You'll still have to buy cards, but they're all player-owned." In an era where proprietary software and unique user interfaces is all the rage, Deckbound's practical use of standard browsers was refreshing to see. Jenkins commented, "We deliberately chose browser-based [interfaces] for ease of programming between the multiple games. It's also a good way of showcasing them." It also, Jenkins suggested, provides a way to play across multiple platforms– mobile or PC-based– without having to create an app, though one is very likely to arrive in the future.
The basic premise of the collection is simple. Cards have unique powers which, once minted in a similar format to how cryptocurrencies such as Bitcoin are created, have unique powers and abilities. Not all powers and abilities on any given card will be unlocked at creation, either. "You might get a card that has multiple powers and abilities," Jenkins said, "but [those] cards will need to be leveled up to unlock further abilities." And unlike standard TCG games, the cards will not have differing levels of rarity; the attributes and powers themselves will be more or less rare, depending upon what's generated when the card is minted. "There will be a lot of customization on individual cards; we're hoping that it will encourage lots of trading to play to the abilities on an individual card." The current parts to the Deckbound game cycle are:
Deckbound Heroes: The first game in the cycle is a tower defense-styled game in which one mixes and matches abilities to create a deck to take down your opponent in a best of 3 or best of 5 setting. Variable maps with capturable, damage-dealing bases alongside variable powers and multiple game mechanics mean the game will generally never be the same twice. A playable demo at the show displayed of the browser-based interface and graphics while showing off the ease of play between two players. Heroes is currently in closed alpha, with plans for open beta and possibly full launch in midsummer 2016.
Deckbound Quest: A somewhat turn-based RPG, described almost in the style of classic Final Fantasy console RPG's, in which one can take a party of three of the very same characters from Heroes and further level them up in an exciting new direction. Quest was currently unavailable for preview, but is scheduled to go into alpha later in 2016.
The third game in the Deckbound cycle is yet to be announced in any form; further news, suggested Jenkins, should be available by the time Gamescom rolls around midsummer.
Information on the Deckbound game, including ways to apply for the alpha, the beta, and ways to pre-purchase cards to help fund the development of the games can be found at Deckbound.com.
---
---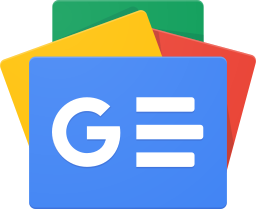 Stay up-to-date and support the site by following Bleeding Cool on Google News today!