Posted in: Comic Spoilers | Tagged: amy jo johnson, becky g., bill hader, bryan cranston, Dacre Montgomery, David Yost, elizabeth banks, films, Jason David Frank, Ludi Lin, mighty morphin power rangers, naomi scott, power rangers, power rangers spoilers, rita repulsa, RJ Cyler, spoiler, spoilers, zordon
---
Massive Mighty Morphin Spoilers For The Power Rangers Movie, Revealed With just a few weeks left before the major property reboot movie Power Rangers is released, Bleeding Cool has been hearing the word about what fans can expect from the movie.
Perhaps most importantly, our source assures us that the film is good! It is enjoyable fun and while it is different to the original series, there are plenty of fun nods to reference it. Beyond this, however, there will be massive spoilers for the movie. Which is why this article is not on the front page of Bleeding Cool or being shared by our Twitter or Facebook accounts. You have to actively want to search for this to find it. Also, regarding spoilers, we have redacted a few, so if you intend to go into Power Rangers completely unspoiled and wanting to be surprised by plot twists as much as by the quality of the film, then turn away now. Come back afterwards and see how we did.
You have been warned! Power rangers spoilers come next. Like, seriously, huge River Songness…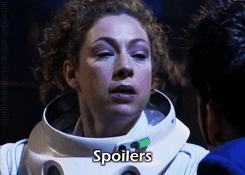 Have some Bryan Cranston Power Ranger monsters as a final warning! Okay, first up, let's address the long held rumour that has circled the project for some time. We hear the film does indeed start with a flashback thousands of years earlier.
And we see that, yes, Rita Repulsa is indeed a Green Power Ranger, with full armour, helmet and the works.
We see her betraying her team and fighting against the Red Ranger as he buries the power coins, until his armour comes off revealing him to be…
Zordon.
So, yes Bryan Cranston is indeed playing a Power Ranger as well as Zordon. Say his name.
There is, however, no mention or appearance of Lord Zedd, another long running rumour that has followed this project. Sorry.
For those wondering if this project may do a Star Trek and reveal this movies' Billy (RJ Cyler) to be gay in honour of the original Blue Power Ranger/Billy played by David Yost, they do not.
Billy's sexuality may not be mentioned or covered, but Trini (Becky G.), the Yellow Ranger, is queer in this new continuity.
For those who like Easter Eggs and classic callbacks, Amy Jo Johnson and Jason David Frank, original Power Rangers, make a brief cameo.
Rita Replusa does utter the phrase "Make my monster grow!", Alpha 5 says "Ai ai ai", and Jason declares "It's Morphin' Time!"
We also have a brief reprise of the original theme music, updated, as the Zords run into battle.
There is also a mid-credit scene in this film, which sets up both a sequel and a new character who doesn't appear in the film: Tommy Oliver.
Finally, there are two big shockers in this film.
First, Zordon has an ulterior motive. We are not spoiling it here, but he is not as entirely the benevolent sage that he was in the original show.
And secondly…a Power Ranger dies.
Yup.
I blame Logan.
---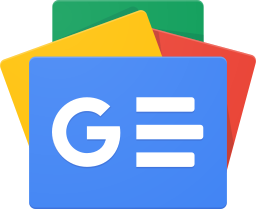 Stay up-to-date and support the site by following Bleeding Cool on Google News today!