The Changing Creative Teams of Omni, Published by Humanoids Tomorrow
This week sees the publication from Humanoids of Omni, the new series from the publisher's H1 shared superhero universe line, showrun by Mark Waid. But it has had quite the creative churn from announcement to publication.
Initially, it was promoted thus: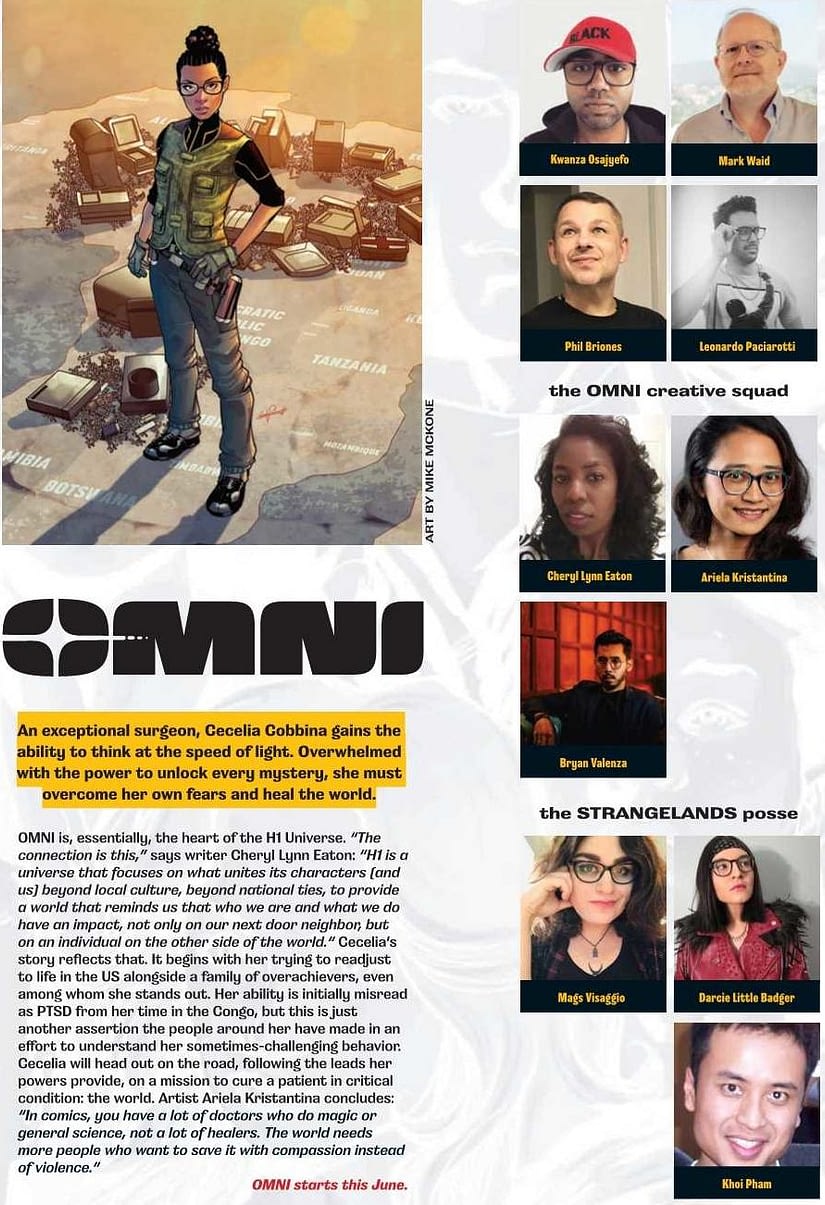 By writer Cheryl Lynn Eaton of Bitch Planet and Batman: Secret Files, artist Ariela Kristantina of Deep State, Mata Hari, InSEXts and Summit, and colourist Bryan Valenza. But at the Diamond Retailer summit, everything was changing…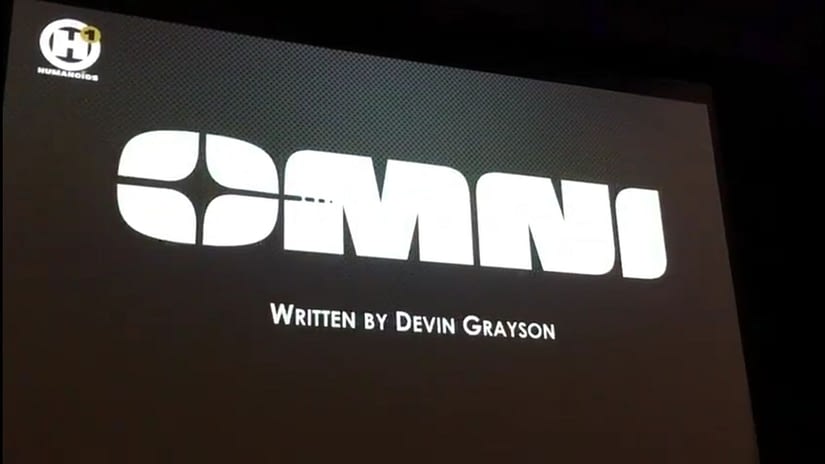 Writer and artist dropped. Just writer Devin Grayson. of Nightwing, Gotham Knights, Catwoman, Titans, X-Men Evolution, Ghost Rider and Relative Heroes. While the website…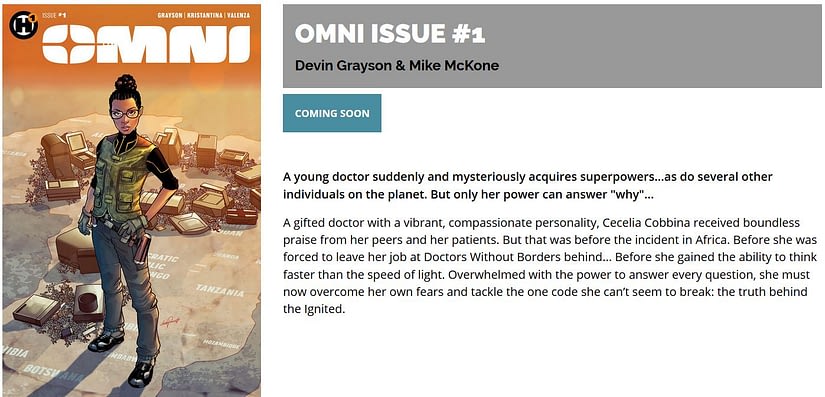 …had Devin Grayson and Mike McKone.
Tomorrow it is finally published. Mike McKone is still doing the cover. But Kristantina, is as gone as Cheryl Lynn Eaton, now drawn by Alitha E. Martinez, artist on Black Panther and the World Of Wakanda, Superb, Iron Man and WWE Superstars.
And while the Diamond Comics listing has changed, to reflect this, the cover image they use still lists Kristantina… Though the ones in promoted previews have been amended…
OMNI #1 (MR)
(W) Devin Grayson (A) Alitha Martinez (CA) Mike McKone
A young doctor mysteriously acquires superpowers and quickly discovers that she's not the only one. There are people all over the planet Igniting with powers, but only her power can answer "why"…
Cecelia Cobbina is a gifted doctor. Vibrant, compassionate and praised by both her peers and her patients. But that was before the incident in Africa. Before she was forced to leave her job at Doctors Without Borders behind. Before she gained the ability to think faster than the speed of light. Overwhelmed with the power to answer almost every question, she must now overcome her own fears and tackle the one code she can't seem to break: the truth behind the Ignited.In Shops: Aug 14, 2019
SRP: $3.99