Did you buy any comic books from ComiXology, the digital comics publisher and distributor today? Especially for Uncanny X-Men #22, published from Marvel Comics today? That's what one Bleeding Cool reader (who works for the BBC no less) did today and had quite the sticker shock when his receipt came through.
Uncanny X-Men #22, which is a $3.99 comic comes through to the UK as a £2.99 digital comic – which is usually a bit of a discount given the usual post-Brexit exchange rate, and that digital comics have a 20% sales tax added when print comics do not.
But for our intrepid digital comics, they found themselves charged £8.99.
He is naturally appealing the price and the current listing has the title back down at £2.99 – but it might be worth people just checking their ComiXology statements today a little more carefully than usual…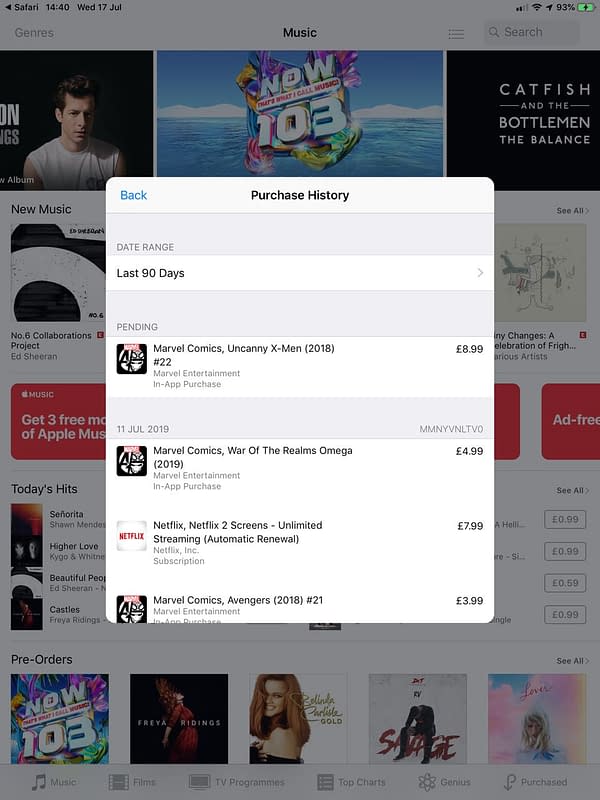 Enjoyed this article? Share it!