Chip Zdarsky Star Wars Vader Down #1 Spotlight Variant On Sale For $10,000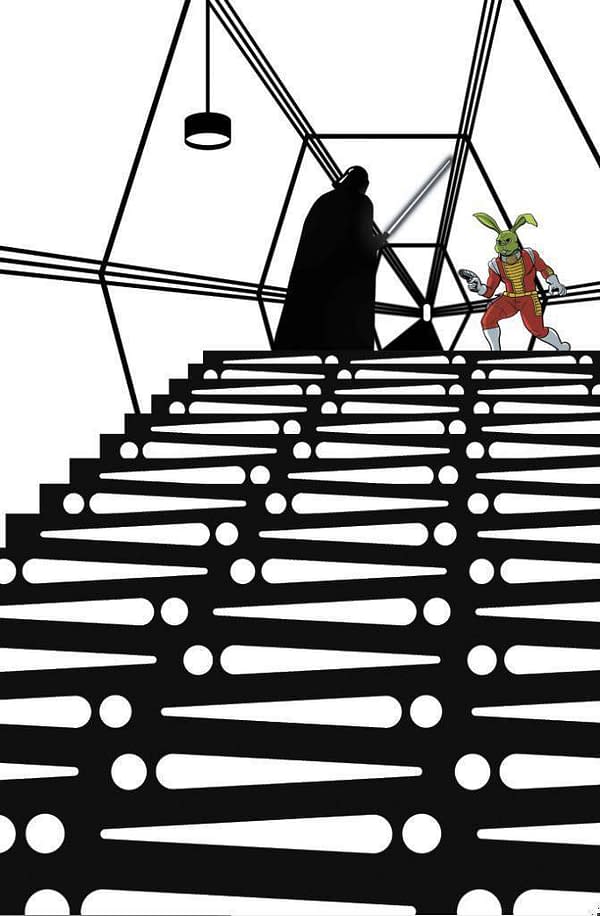 It was done as a joke. To parody DC Comics' 1:5000 original art sketch cover by Jim Lee for Dark Knight: The Master Race #1.
But it will actually exist. A Chip Zdarsky Jaxx Spotlight variant of Star Wars: Vader Down #1 that is limited to 1 in every 4999 copies ordered by a store. Stores have to order 5000 copies to get one.
And it is now on sale on eBay for a starting price of $4999.99 and a Buy It Now price of $9999.99.
There are no other copies offered for sale. It is not sure how many retailers have even ordered that many copies. Maybe those that have a colour exclusive variant, a sketch cover variant and who ordered another 500 standard copies on top…. but there won't be many.
So… how much would you pay?