Posted in: Comics | Tagged:
---
Chuck Dixon – The Most Published Comic Book Writer Of All Time? 40,000 Pages On September 6th
On September 6th, DC Comics publishes Bane Conquest #5 by Bane creators Chuck Dixon and Graham Nolan. At that point, Dixon states, he will be the most prolific comic book writer of all time, with a total surpassing 40,000 pages, according to his statistician Jared Mitchell, passing the record previously held by Paul S Newman. Comicvine lists that Dixon is credited in 1681 individual issues, though that is likely to include duplicates and miss out non-categorised titles. But it includes 106 issues of Robin, 89 issues of Detective Comics, 77 issues of Nightwing, 50 issues of Airboy, 49 issues of GI Joe, 47 issues of Green Arrow, 46 issues of Birds Of Prey, 36 issues of Robert Jordan's Wheel of Time: The Eye of the World, 35 issues of Simpsons Comics, 31 issues of Punisher War Journal, 25 issues of Marc Spector's Moon Knight, 24 issues of Way Of The Rat, 22 issues of Catwoman, 22 issues of Sigil, 21 issues of Crux, and plenty of Conan, Punisher War Zone, Punisher, The Nam, Brath, Alien Legion, Marvel Knights, GI Joe Special Missions, Spongebob Comics, Evangeline and many, many more, including the recently topical Clinton Cash graphic novel.
In comparison, The Guinness Book of World Record of 1998 named Paul S. Newman the "Most Prolific Comic Book Writer", recording over 4,100 published stories from 1947, totalling about 36,000 pages.
Is it time for the Guinness Book to update that particular record?
---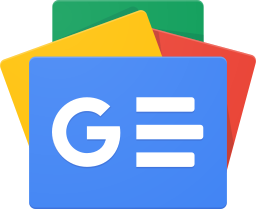 Stay up-to-date and support the site by following Bleeding Cool on Google News today!