Rod Lamberti of Rodman Comics writes weekly for Bleeding Cool. Find previous columns here.
Free Comic Book Day is this weekend. From what I am being told locally we are the only ones promoting it currently. Granted that is what I am being told, so it could very well be wrong. That said a quick search online by me showed zipped recently mentioned about Free Comic Book Day. Avengers Endgame is quite the subject. Actual comics, such as Free Comic Book Day not so much. That is not good in my mind. Bleeding Cool has ran articles about FCBD not too long ago at least.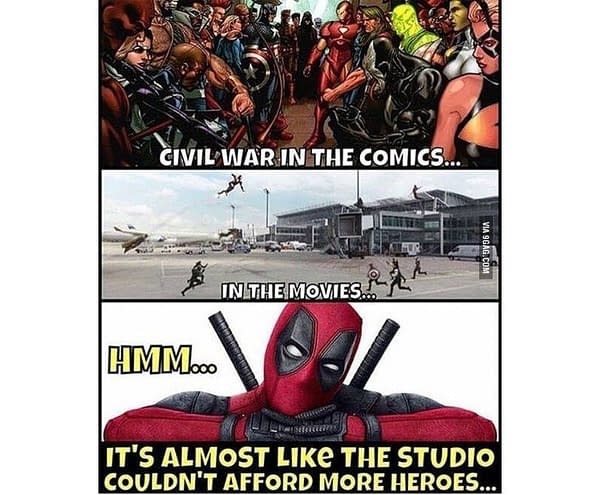 We are going to try to promote it. We are going to try a coupon idea to get people to come back after Free Comic Book Day. After years of seeing people here just once a year to get free comics on free comic day we are going to have a coupon given out to everyone who comes in on Free Comic Book Day. The coupon is good for one free Star Wars comic or Star Wars related comic on a return visit on another day with any purchase during the same month. Star Wars Day also is on Free Comic Book Day this year. We want return traffic and people actually buying from us. We are a business.
Saturday is our biggest sales day of the year. No sales, no giving away comics. So what happened? Wizards of the Coast, the makers of Magic the Gathering put out a product over the weekend that was in heavy demand. Their new set War of the Spark sold very well. Free Comic Book Day is going to have to work at beating out last Saturday because it was that good.
Wizards of the Coast years ago had their own version of Free Comic Book Day where once a year people could come in and get free Magic packs, Magic Celebration it was called. It was just like Free Comic Book Day for us. Lots of people showing up just to get free material. Wizards of the Coast one year decided just not to do it anymore. No announcement or anything. The Magic players did not even notice. It felt like I was the only person to remember it. Magic sales were unchanged. If Free Comic Book Day were to have its last year this year would anyone notice next year? Would it just silently fade away? Would comic sales be unchanged?
Free Comic Book Day. What does that mean to people? To people that are not into comics they hear or read the word "Free". Which means pay nothing. As in stop in and get free comics and leave with out paying a dime. Take the store for everything they can. That is not a good narrative. There is a reason there is not any stores called Free R Us.
Our next sales day after Free Comic Book Day will be in July. It will beat Free Comic Book Day's sales with out having to give out anything for free as it has in the past.
The definition of insanity is doing the same thing over and over again and expecting a different result. If this year after the month of May is over and nothing has changed after having Free Comic Book day then we will need to do something different for next year. Currently the plan is if our coupon plan does not create new customers we will not buy any comics for 2020's Free Comic Book Day. We will give out comics for the day because it will be expected of us, though it will be different comics than ones we buy just to give away. Some will call us cheap, some will be happy to be able to get comics that all the other stores that had Free Comic Book Day did not give out. We will try something new and see how it goes.
Make no mistake, I wish Free Comic Book Day the best of luck and hope it makes all the comic stores that are involved in it lots of money. For us we can have a sale, promote comics, without spending money by buying material to give away.
After so many years why is Free Comic Book Day unable to change and improve for the times?
Enjoyed this article? Share it!