Comics Folk Wake Up To Weird Britain, And React To The UK General Election Results So, the UK had a General Election. Everyone either won or lost.
I tried to explain the result, in an article called Welcome To Weird Britain, last night. Not sure how well I did. But I wish I could have used this photo from Theresa May's own seat results.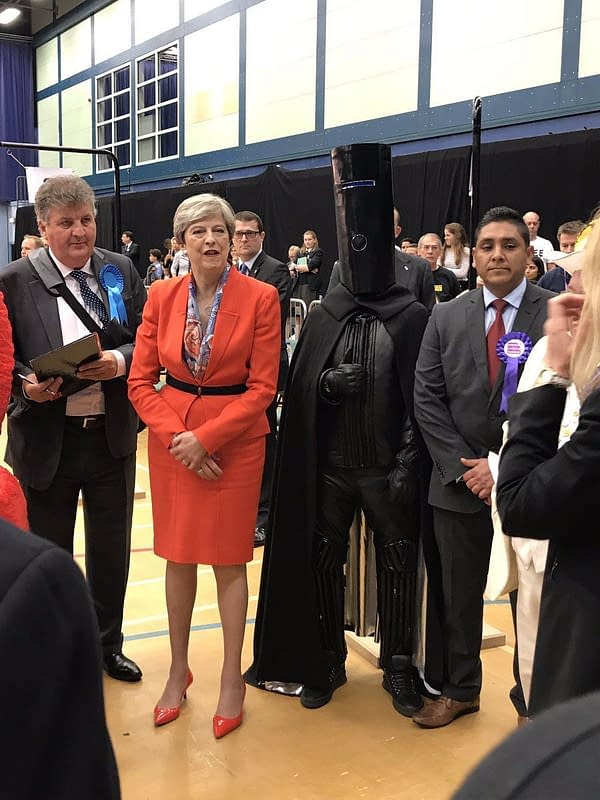 She might resign. She might not. Corbyn hasn't resigned. Paul Nuttall has.
But all sorts of comics folk wanted to chime in.
https://twitter.com/WhatRobinDoes/status/873066318873755654
https://twitter.com/andydiggle/status/873116767828103168
https://twitter.com/PopCultureHound/status/873118000416661505
I'm off to Brighton for the ICE comic con. As are a couple of folks mentioned above. I'm sure this will keep on keeping on.