Posted in: Comics, Marvel Comics, Stan Lee | Tagged: Comics, HRL, marvel, Marvel Comics, stan lee
---
Comics Industry Expresses Concern Over Stan Lee's Current Situation
Max Anderson has been Stan Lee's minder for over a decade. He runs Stan Lee's Collectibles, which sell a number of Stan Lee signed collectables, the Stan Lee Museum and works with Stan's company POW.
https://twitter.com/TheRealStanLee/status/79748560488370176
He is also by Stan's side at all his signings, stage interviews and appearances around the world. However, I understand that in recent days, Stan's other business partners and associates have prevented Max from visiting or communicating with Stan in any way. And the latest news from the Daily Mail, which seems to be being briefed from one side of this conflict, is that Max has now been fired, along with Stan Lee's lawyer, although the lawyer denies this. And a number of comics industry people are increasingly concerned with the situation and have expressed that worry to Bleeding Cool.
That includes veteran comic book creator and legal activist, Neal Adams, who asked me
Can somebody tell me what's going on with Stan Lee?

Max Anderson has taken care of Stan Lee like a mother all through his senior years. Some people don't like Max because Max protects Stan just like a mother, but that's his job. Some people don't like that Stan treats Max well financially and so Max has money. Well, dammit folks, Max is supposed to have money. That's Stan Lee's decision.

Somebody is keeping Max from Stan and I know Stan must be the worse for it and so I'm worried very much for Stan Lee. I wasn't worried when Max took care of him. So what the hell is going on?
I have received similar concern from high levels at Marvel Comics, including from those who don't like Anderson, but do appreciate what Max has done for Stan, keeping him active and alive, as both a manager and a close friend to the man.
While I understand that there was friction between Stan Lee, JC Lee, Max Anderson and other business partners, the loss of Stan's wife Joanne Lee seems to have brought things to a head.
The Daily Mail has exclusively run a number of reports alleging that Stan Lee abused and harassed nursing and healthcare individuals, and Max Anderson was first intimated and then named as being involved with these incidents, even being the instigator. And of a further incident at Stan's home.
They also brought up charges from Anderson's past on domestic abuse involving his wife in 2002 and his son in 2010, the first of which he spent time in jail for and the second of which, he was on probation. I understand that Stan was aware of these convictions.
However, regarding the recent Stan Lee allegations, there have been no charges made. And the concern I have received from comics industry folk who know Stan and the situation is that it is not just that Lee is being kept from Anderson, but that Lee is being kept from anyone. His next two planned comic convention appearances have been cancelled, officially due to pneumonia, but it is hard to see how, in the current situation, Stan Lee would be appearing anywhere in the foreseeable future without Anderson.
I understand that police are treating issues around this as a civil matter rather than one of criminal concern. But it's something that is mattering to a lot of people right now.
And exactly from which side these Daily Mail stories are coming from is also an issue…
---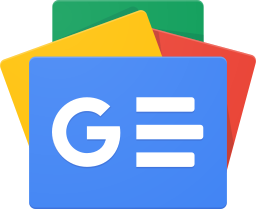 Stay up-to-date and support the site by following Bleeding Cool on Google News today!