Posted in: Comics, Comixology | Tagged: amazon, comixology
---
A ComiXology Beta Tester Talks To Bleeding Cool About The Update
Bleeding Cool has been reporting on concerns about the ComiXology switch to the Amazon website and structure over the past week. We have reported on the dropping of the ComiXology website comic book reader. It will be ComiXology App only on mobile devices and tablets, or using the Kindle reader on the desktop – which was not designed for reading comic books. The second big issue is for the non-Americans only, as they are no longer able to subscribe to digital series. For some undisclosed reason. Which is a pain for many and may well lead to reduced income for publishers and creators. But as the ComiXology App was also updated, a stream of other complaints came in, talking about how people's libraries had been removed, downloads deleted, the speed of reading delayed, and ease of use decimated. Comixology representatives have not returned e-mails, but the ComiXology customer support Twitter account has been very active. Bleeding Cool will be looking at these issues through the day, but we thought we'd start with an account from a ComiXology Beta Tester who told Bleeding Cool;
"I probably shouldn't say anything because I signed an NDA, but that beta was a giant clusterf-ck, and they didn't listen to a single thing we said in feedback because of course a lot of us betas hooked up through Reddit. The only real change was adding the "in progress" option, so… thanks for giving us what we had but still making it worse? I've sunk a LOT of money into ComiXology over the past ten years, and I'm ready to give it up. I'm angry as hell about this. Seriously, my life is falling apart, and reading comics was my escape, but I've been up since three, bought the new issue of Nightwing, and I still haven't finished it nearly three hours later because the app not only keeps freezing but drained my iPad battery so quickly just trying to download maybe ten books that I went from 76% to 18% in two hours without all of the books even finishing. These aren't just "kinks in the rollout" or whatever they want to call it. These are the same damn issues that were in the beta. They didn't listen, and I know this because I had a Zoom conference with them, and the woman who interviewed me was so defensive and unwilling to listen to feedback that it was obvious they could not have cared less about what the fans actually wanted. I had not one single positive thing to say about that beta but plenty of reasons why the old app was great and a couple of things that could have made it better (like more customization in the library and a parental filtering system so my kids can read comics on my account without opening Preacher or something). I guess I hoped that after the new release got delayed for months that they actually did decide to make some changes, but no. I was right before. They didn't give a sh-t, released something that nobody wanted that barely works, and I should have just quit buying from them back in October when I saw what they were turning into."
We will be looking at these issues and others through the day and invite ComiXology representatives, if they would like to talk further about the current issues, to reach out. We would be happy to report the perspective on the other side of the digital divide.
---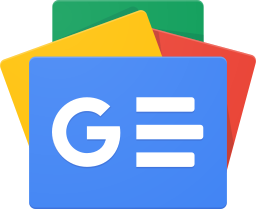 Stay up-to-date and support the site by following Bleeding Cool on Google News today!