Yesterday, the UK Government announced that they would be bringing forward the planned removal of the digital reading tax. Last year, after what seemed like years of absorbing the tax and exchange rate movements, ComiXology upped its prices in the UK by up to 70% and European prices rose to match.
Bleeding Cool ran a story about this earlier today and reached out to ComiXology for comment and to ask when or if they would be passing the digital tax saving into customers. We advised Bleeding Cool digital readers in the UK and the US to hold on from purchasing anything until the matter was clear.
Which it now is. Previously ComiXology we're charging £1 to $1, despite an exchange rate or £1 to $1.25 or $1 to 80 pence. But now that is the price ComiXology are charging.
So the 99 cent DC Digital First titles were 99 pence but are now 79 pence. While the $3.99 comics which were £3.99 are now £3.19. That's a 20% drop across the board. However before the change last year, a $3.99 comic would sell for only £2.49. That the current price is not lower is down to ComiXology still factoring the crashing of the value of pound sterling, four years ago.
A government insider tells Bleeding Cool that they are "absolutely delighted that Amazon is passing on this saving directly to consumers, at a time when we all need home entertainment and money is tight for so many people."
If you live in the UK and bought any digital reading products today before the prices changed, you might be able to get a partial refund if you contact ComiXology or Amazon. But that only works for today, the tax was applicable and in place for yesterday's digital sales. So, will this mean an uptick in digital comic book sales in the UK this week?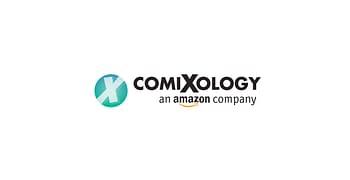 Enjoyed this article? Share it!