Does D23 Signal the Return of Captain Mar-Vell, Warlock and Magus at Marvel? (Spoilers)
This is a dangerous combination of speculation, joining the dots and blatant spoilers. If you are interested in comics such as Incoming, Marvel History Of The Universe, Marvel Comics #1000, and the like and want to avoid spoilers this week, may I suggest you look elsewhere? Because, as a result of this weekend, it's about to get all spoilery down here. Thanos would not approve.
There is something in the air regarding the return of Captain Mar-Vell, Magus, Warlock and all manner of cosmic stuff from the Jim Starlin side of the Marvel Universe.
This weekend at D23, the teaser of Incoming suggests a new story for Hulking, uniting the Kree and Skrull Empires, and potentially taking on his foretold status as a new Captain Mar-Vell or Captain Marvel.
The panel also gave away copies of Marvel Comics #1000, now selling for around $300 on eBay ahead of this Wednesday's general release.
Now in upcoming issues of the Thanos series, it is teased that the Magus is returning. The nemesis and universal opposite of Adam Warlock last seen in Infinity Wars.
Magus was last seen in Infinity Wars, breaking out of his cocoon stripped of his memory and being greeted by Gamora. We have yet to see what happened to him since that meeting.
Adam Warlock is intended to be a big part of Guardians Of The Galaxy Vol 3, which means the character's whole history could be eviscerated.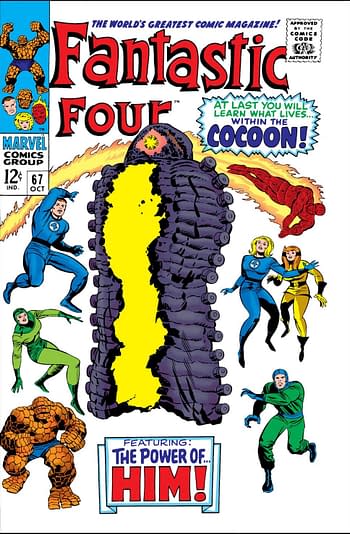 Originally created by Stan Lee and Jack Kirby for the Fantastic Four as Him, he was born from a cocoon, created by mad scientists The Enclave.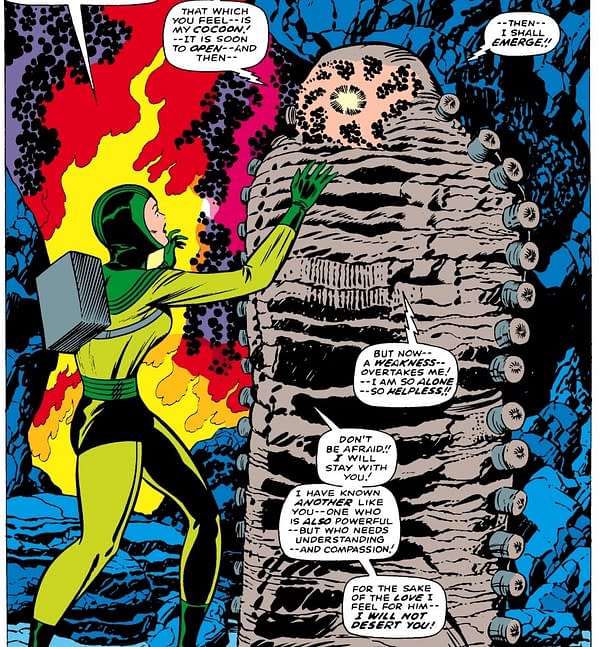 Only to turn on his creators and go all cosmic on us.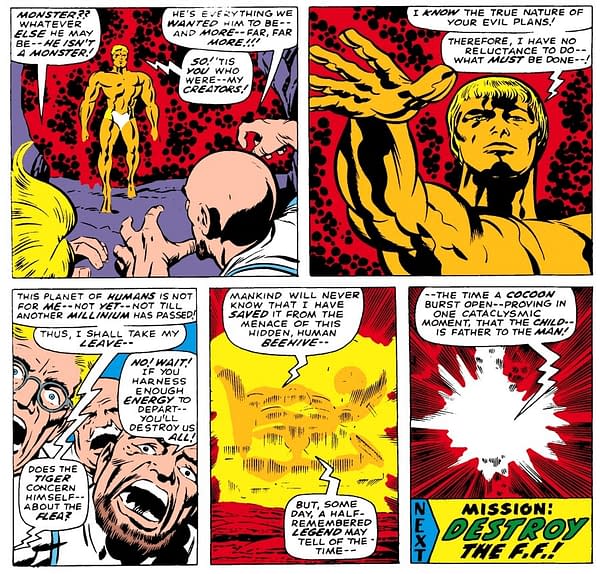 He would later appear in issues of Thor, wooing Lady Sif as a mate. But in Marvel Premiere #1 in 1972, Roy Thomas and Gil Kane saw him changed to Adam Warlock, with Jim Starlin then taking him on in the hippest series of the day, The Power Of Warlock, eventually culminating in the Infinity Gauntlet.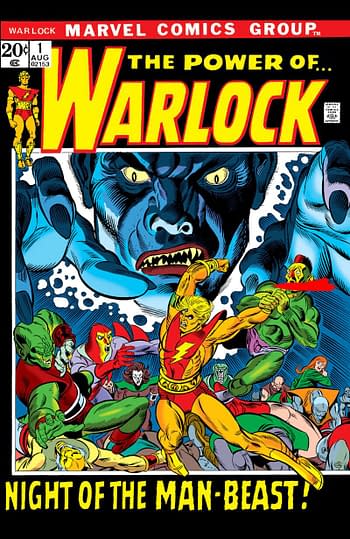 In recent issues of Guardians, we have returned to the Magus' Universal Church Of Truth who, without the Magus, are up to their old tricks, possessing many characters including Peter Quill's father. Bringing back a certain cocoon…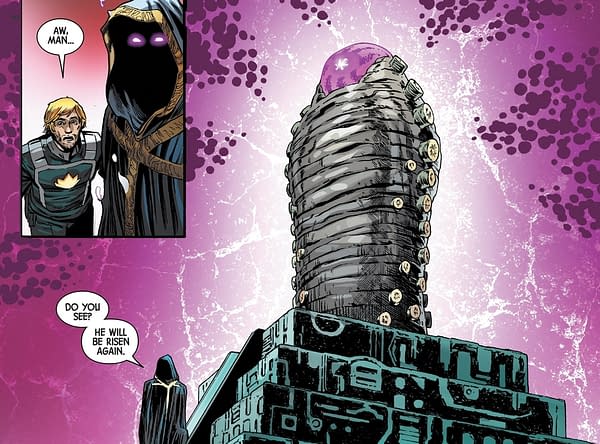 Once again. This would not be the first time as Star-Lord points out…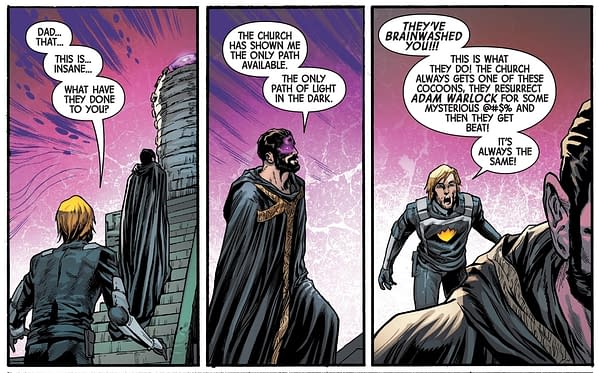 But this is not Adam Warlock. And…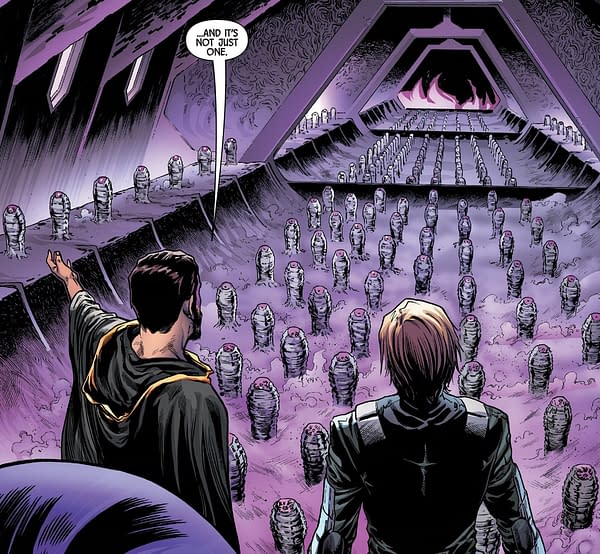 Multiple cocoons. With an upcoming cover of Guardians #11 suggesting that a Kid Magus figure may be coming to town. But how may kid Maguses?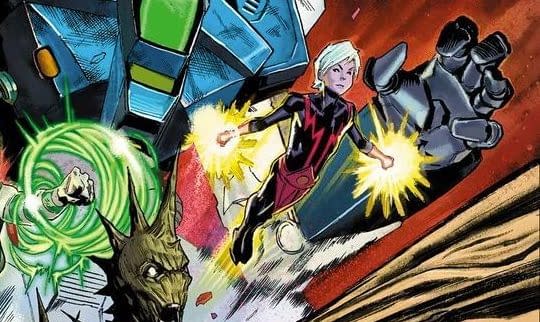 And we have also mentioned that Marvel Comics #1000 released at D23 would integrate three groups as being the same – the Scientist Guild from Marvel Comics #1 who witnessed the birth of the Human Torch, the Three Xs from subsequent issues of Marvel Mystery Comics and the Enclave, the scientists who originally created Adam Warlock.
But what we didn't mention (until just now)…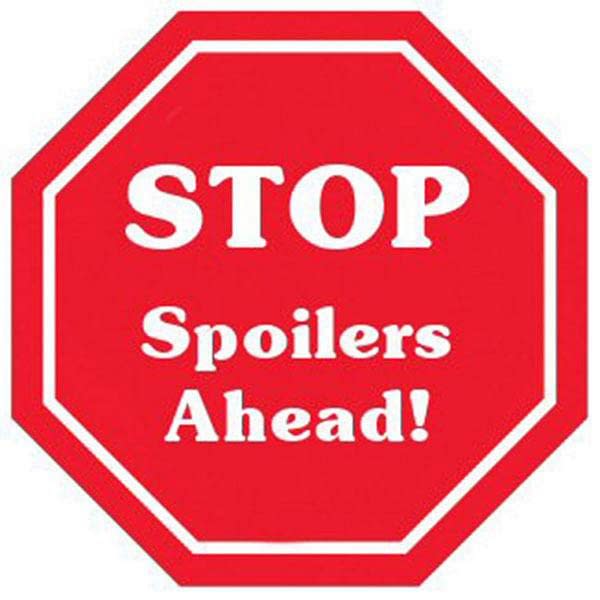 Is that in Marvel Comics #1000 we have the return of a new Enclave born out of the old. Up to their own Adam Warlock-creating tricks. And also tying their work into the multidimensional traveller Korvac – also created by Jim Starlin. Time for another origin to be rewritten? Is Marvel Comics #1000, out on Wednesday, a cocoon full of new life, about to blow?
And how much of all of this will be seen in Incoming?
THANOS #6 (OF 6)
(W) Tini Howard (A) Ariel Olivetti (CA) Jeff Dekal
• The grand finale of this cosmic epic!
• Thanos has set into motion the chain of events between him and Gamora that will inspire loyalty, bloodshed and betrayal across the galaxy…but what does the Magus have to do with it?
• And more importantly…are you ready to witness the beginning of Thanos' end?
Parental Advisory In Shops: Sep 25, 2019 Final Orders Due: Sep 02, 2019 SRP: $3.99

GUARDIANS OF THE GALAXY #11
(W) Donny Cates (A) Cory Smith (CA) Geoff Shaw
• The Universal Church of Truth is ready to raise their new messiah and beckon the cosmos into a new era!
• As his body begins to shut down, will Rocket be able to stop them and save the Guardians in his final moments?
• Or is this the end of the galaxy as we know it?
Rated T+In Shops: Nov 13, 2019
SRP: $3.99

MARVEL COMICS #1000
(W) Various (A/CA) Various
THE GREATEST TALENT EVER ASSEMBLED FOR ONE STORY!
THIS IS THE BIG ONE! In celebration of Marvel's 80th Anniversary, we have gathered together the greatest array of talent ever to be assembled between the covers of a single comic book! Names from the past, from the present, and even the future! Every page is filled with all-new work from this cavalcade of comic book luminaries!
There is a mystery that threads throughout the Marvel Universe – one that has its origins in MARVEL COMICS #1 and which unites a disparate array of heroes and villains throughout the decades! What is the Eternity Mask, and who is responsible for the conspiracy to keep it hidden? And what new player will make their startling debut as these secrets are peeled away?
Featuring the entirety of the Marvel Universe of characters!
Rated T PERFECTBOUND FORMAT!In Shops: Aug 28, 2019 SRP: $9.99