Talking to The Hollywood Reporter, Dan DiDio and Jim Lee talked about expanding the publisher's appeal and demographic. And that included their recent deal to place exclusive anthology titles within Walmart.
DiDio said "Our hope is to build that out; right now, it's four books — if we can expand that up to eight, that's a big win for us. If we can secure ourselves not just in the 3,000 stores we're in right now, but with a wider footprint within Walmart, that's an even bigger win".
And DiDio doubles down on how this is indeed aimed at the existing direct market comic book buyer – at least partially – "The goal is to build an alternate style of periodical, which acts as an entry point for new fans, with new material to excite existing fans as well."
So.. which four titles would you pick? Wonder Woman? Harley Quinn and The Suicide Squad? Green Lantern? Super Sons? Sandman? Any suggestions?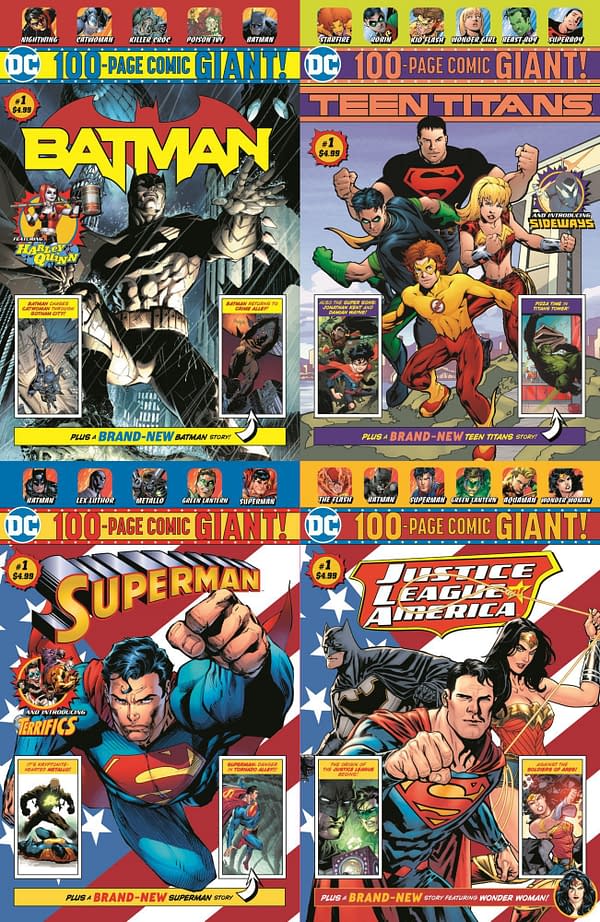 Enjoyed this article? Share it!