Posted in: Comics | Tagged: Angoulême, Comics, entertainment, france
---
Daniel Clowes, Riad Sattouf And Joann Sfar Withdraw From Angoulême Grand Prix As No Women Are Nominated (UPDATE) The Angoulême Grand Prix is the most prestigious award in the comic book medium, recognising a creator's contribution to the artform over their life. This morning, we ran the long list of thirty names, which will be whittled down to a shorter list to vote upon.
The only thing was, no one seems to have thought that any woman might be deemed worthy for the list this year.
In its history, only one woman has won the Prix, Florence Cesta, while Claire Bretécher also won a special anniversary award. Others have been nominated though, including Marjane Satrapi and Posy Simmonds.
Not this year though.
The French group BD Egalite has called for a boycott on voting for this year's list. In response, Riad Sattouf posted on Facebook that he was withdrawing from the Prize, saying,
It bothers me, because there are a lot of great artists who deserve to be there. So I prefer cede my place to for example, Rumiko Takahashi, Julie Doucet, Anouk Ricard, Marjane Satrapi, Catherine Meurisse (I'm not gonna make the list of all the people that I like)…
And Dan Clowes has withdrawn his name for consideration saying
I support the boycott of Angouleme and am withdrawing my name from any consideration for what is now a totally meaningless 'honor.' What a ridiculous, embarrassing debacle.
Already there is pressure on others nominated to consider withdrawing their names too
UPDATE: Joann Sfar has joined those asking for their name to be withdrawn.
I can't respond to all emails received in response to the initiative of Riad Sattouf. Of course, I support a thousand percent the approach of riad. No author may not wish to appear on a list entirely male. It would send a disastrous message to a profession that on all sides being feminized. Of course, I request that my name be removed from the list of appointed. I am sure that all the authors appointed will have the same reaction.
---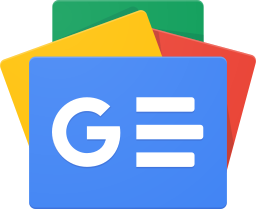 Stay up-to-date and support the site by following Bleeding Cool on Google News today!