Bleeding Cool ran an article the other week about French comics writer David Blot, and his graphic novel published eight years ago called 'Yesterday' – and how it bears very similar aspects to the current movie by Richard Curtis and Danny Boyle, 'Yesterday'. A coincidence, of course, we would never say otherwise. Danny Boyle could get Daniel Craig round to beat us up and everything if he wanted.
In our article, we stated that Blot had planned the story as a trilogy but that the publisher went bust. But, after making the original graphic novel available free in French and English digitally, it looks like someone, somewhere has expressed an interest in seeing more.
Blot has provided us with this image…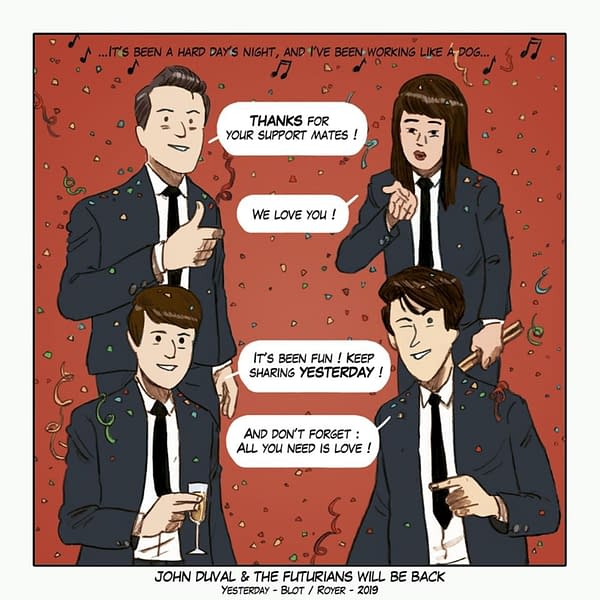 Promising that time traveller John Duval and the Futurians – the band who play the Beatles songs before the Beatles have got round to writing them – will be returning.
Any guesses for the name of the followup graphic novels? A Day In The Life? Strawberry Fields Forever? When I'm 64? Get Back?
Enjoyed this article? Share it!