The new Bulletproof Coffin The Thousand Yard Stare one shot came out last week. But Gosh Comics have plenty of copies left.
Which is handy as, this afternoon in London, they will have  David Hine and Shaky Kane signing copies today from 1pm to 2pm.
When indie publisher Image Nation hires Shaky Kane to write and draw his own comic book, the artist finally finds himself free from the tedium of visualizing the geriatric ramblings of washed-up hack, David Hine. See the awful consequences as jealous rivalry leads to a bloody showdown on the convention floor.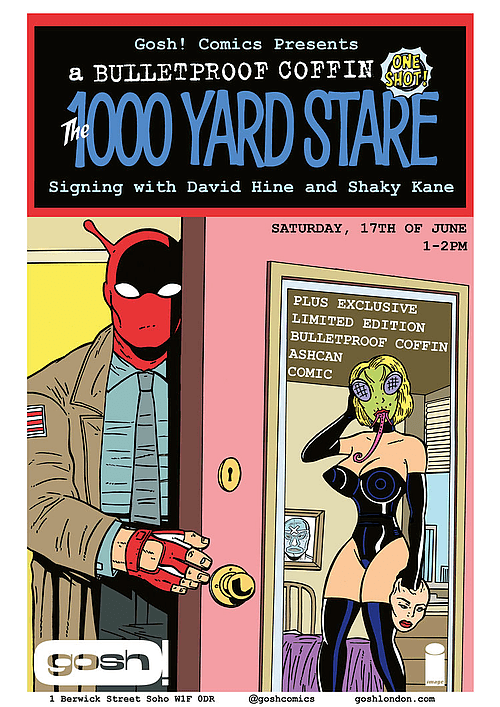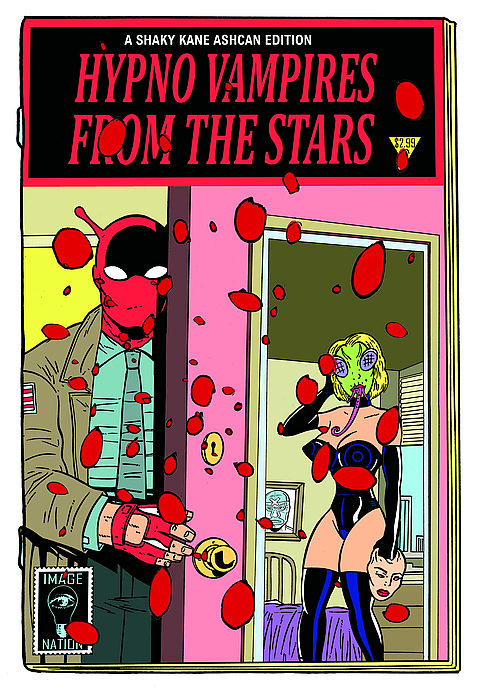 You can get a copy free with Bulletproof Coffin TP Vol 01, or buy a copy on its own for £5 while stocks last.