DC Comics Cancels Dan DiDio and Kenneth Rocafort's Sideways
Once more, the publisher of DC Comics, Dan Didio has had to cancel one of his own comic books. It happened with Infinity Man and the Forever People in 2014, and it has just happened with Sideways, which will see its final issue published in February 2019.
Created with Kenneth Rocafort as part of the artist-first New Age Of Heroes line, Sideways was an attempt to create a Spider-Man-like series for the DC Universe. It is also exceptional in that the creator lead artist stayed with the book through it's run. Jim Lee didn't even make it through an issue of Immortal Men…
The character also had a boost with a Sideways Annual co-written by Grant Morrison, as well as a journey to the Dark Matter Universe of Metal, from whence the character's powers were born.
Here's the final issue solicitation.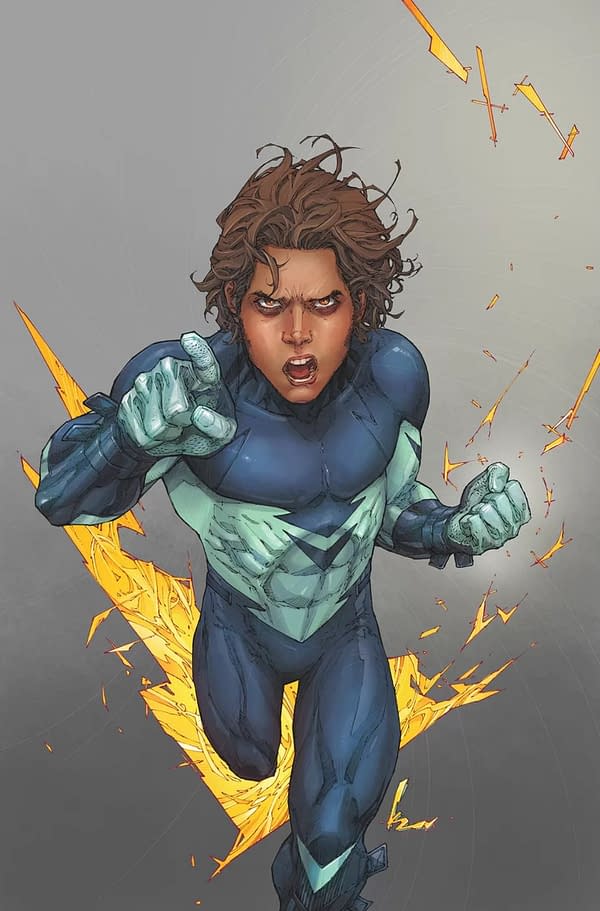 SIDEWAYS #13
art and cover by KENNETH ROCAFORT
written by DAN DiDIO
Secrets are revealed and new mysteries emerge as Derek uncovers his mother's killer and the origins of his powers in this, the final chapter of his story, for now.
ON SALE 02.13.19
$2.99 US | 32 PAGES
FC | RATED T
FINAL ISSUE