Posted in: Comics | Tagged: comic harassment
---
DC Comics Removes Max Landis Superman Story From Holiday Special – Physical and Now Digital
A few weeks ago, DC Comics published the DC Holiday Special 2017, in print and in digital form.
DC UNIVERSE HOLIDAY SPECIAL 2017 #1
Written by GREG RUCKA, TOM KING, DENNIS O'NEIL, JEFF LEMIRE, MAX LANDIS, CHRISTOPHER PRIEST, SHEA FONTANA, JOSHUA WILLIAMSON and others!
Art by STEVE EPTING, RAFAEL ALBUQUERQUE, BILQUIS EVELY, OTTO SCHMIDT, NEIL GOOGE, FRANCIS MANAPUL and others
Cover by ANDY KUBERT
DC Comics' finest talents have assembled to bring you a holiday special like you've never seen before! Join Superman, Wonder Woman and the Flash as they deliver powerful messages of hope like only The Worlds Greatest Super-Heroes can! Plus: Sgt. Rock fights the Nazis on Hanukah, the Teen Titans take on the literal ghost of Christmas past, and Swamp Thing battles that creeping feeling of existential dread! And don't miss the legendary Denny O'Neil's return to comics with an all-new Batman story!
ONE-SHOT • On sale DECEMBER 6 • 96 pg, FC, $9.99 US • RATED T
It included a story by Max Landis and Francis Manupul. However, that was only in the digital version. The printed version had a reprint of the 1969 story The Silent Night of The Batman by Mike Friedrich, Neal Adams and Dick Giordano instead. And the DC website listing had Landis and Manapul's names removed as well.
Which was curious.
What was more curious was that at a later date, a ComiXology update was made and the digital copy saw the Landis/Manapul story removed and replaced as well. Something not consented to by those who had already bought the comic.
It suggests that DC made the decision to pull the story as the book was going to print, but forgot to change it in the digital version of the comic until it was published- and they realised they had an issue.
DC Comics did not reply to enquiries made yesterday. But then, it was Christmas Eve.
Could this have been a pre-emptive strike by a publisher knowing that certain stories about Max Landis' behaviour were about to come to light? The comic sees Superman being merciful to a first time offender who shows talent, making sure he pays for his crimes, but giving him hope, support and forgiveness for the future. Could DC Comics have seen the irony?
DC Comics has previously cancelled a Superman comic book written by Orson Scott Card after stories about his beliefs and financial support hit the media, and recently and the Superman Group Editor Eddie Berganza was fired over repeated sexual harassment allegations.
---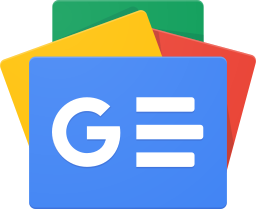 Stay up-to-date and support the site by following Bleeding Cool on Google News today!