Deep Dive Daredevils – Some Serious Underwater Love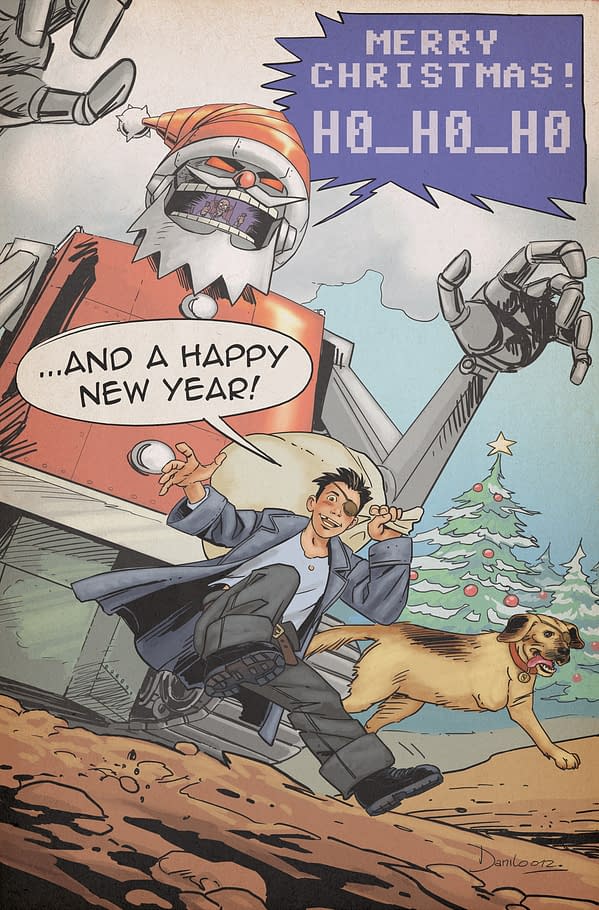 Matthew Heistand writes;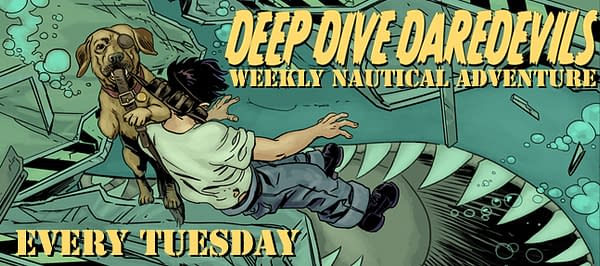 First, a little backstory before I tell you about my webcomic, Deep Dive Daredevils, and why it's pretty much the perfect comic to read with family, friends and children of all ages this holiday season…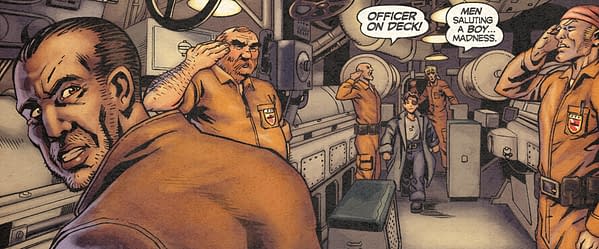 Yes, three dudes do indeed write this comic, and we call ourselves The ThreeOneFive. It's weird and certainly unconventional, but then again so are we. I've known Evin Dempsey and Dan Fifield since high school. We've always done creative things together, and we also share an abiding love for comic books, board games, and storytelling. About seven years ago we decided to take the plunge and make our own comics.
After a bunch of false starts and some successes too (our 12 page short, Baby Girl, was a featured back-up in Joe Keatinge's Hell Yeah issues 3-5), I believe we've finally hit our stride with the Deep Dive Daredevils. It's a love letter to two of our favorite things, Golden Age comics and Star Trek, and follows the crew of a submarine and their bizarre undersea adventures. We thought it would be interesting to use Golden Age/pulp styling in a story, which was meant to be consumed digitally. Old school meets new, if you will. Digital pulp.
To pull that off we needed an artist who could tick multiple boxes; someone who could bring that old school feel without sacrificing modern storytelling techniques. But more importantly, we needed a partner, and that is all too rare a thing to find when you are an unknown group of writers on the fringes of the comics industry.
So, let's just say we got really lucky when Danilo Guida answered our want ad. He ticked all the boxes, and from the start Danilo was super-professional and enthusiastic about the project. He is a great illustrator/storyteller, and it is unbelievably freeing to know that anything you write will be executed with skill and beauty. And, undeniably, the man can freaking draw boats!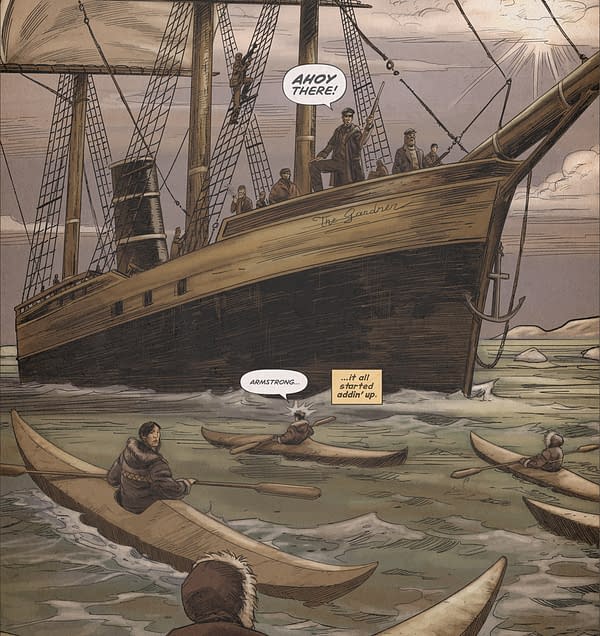 Danilo's artwork, along with Fonografiks' (Saga, Luther Strode, Nowhere Men) classic lettering and faux aging of the pages, make Deep Dive Daredevils better than the sum of its parts.
The first story, Secret of the Beaufort, is 40 pages long and just wrapped up its one-page-a-week serialization, which started back on April 17th. It's set amongst the glaciers of the Artic Ocean, where an ancient curse pits the crew of The Custer against a rampaging werewhale! Hijinks and sci fi adventure ensue…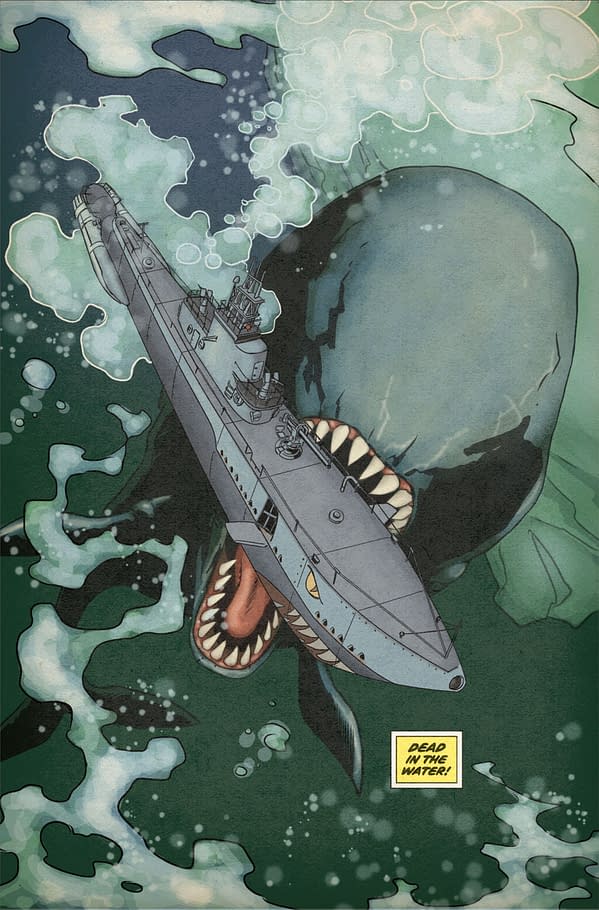 But, at its core, the story is really about the unintended consequences of a meeting between disparate cultures. It's about forgiveness and goodwill toward men. It's about the folly of revenge, and the power of courage and kindness.
If that isn't in the holiday spirit, I don't know what is. Deep Dive Daredevils is suitable for all ages, so gather round with grandma, grandpa, your kids, and your favorite nieces and nephews and give it a read. www.deepdivedaredevils.com. Welcome aboard adventure!