Did Captain America's Weirdest Tale Help Inspire Avengers: Infinity War?
One of the best things about watching the Marvel Cinematic Universe and DC Extended Universe movies is figuring out where it all came from. These cinematic continuities have always been a thing somewhat apart from their comic book origins out of necessity, but even when they seem to radically depart from comic book continuity, you'll often find that those departures are still inspired by specific visuals and themes from specific vintage comics. Call it a remixed continuity, of sorts. Zack Snyder's DC film work contains countless dozens (hundreds?) of such scenes pretty obviously inspired by specific comic book covers or moments, which have gone relatively unnoticed. I keep promising BC EiC Kaitlyn Booth that I'm going to do a series of posts about that, though it'll take me some time to unwind it all. Those films are frankly kind of astonishing from that perspective alone.
But on the subject of Marvel film vs comic book continuity, I think it's possible there's a rather important but weird set of circumstances that takes place across several of the Marvel films that is loosely inspired by one very obscure, very weird tale from the late golden age. If you haven't seen Avengers: Infinity War, there are mild spoilers below.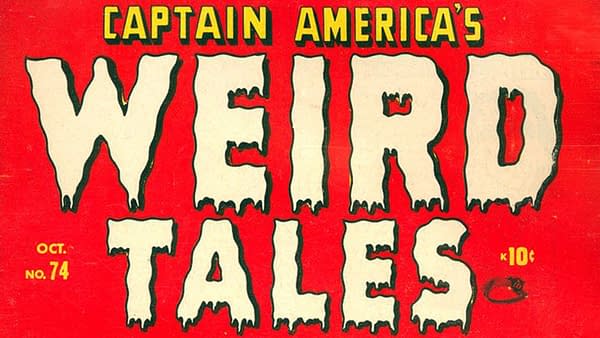 Captain America Comics #74 can make a serious claim to being the strangest, most obscure Captain America comic ever published. The comics industry was moving away from super-heroes and towards horror at the time, which accounts for the "Weird Tales" in the title on the cover, and the seriously weird tale contained in the story itself. Even those collectors who have managed to obtain this rare prize have never known quite what to make of it, as evidenced by the auction description from tonite's Comic Connect session:
Yeah, your eyes aren't deceiving you, that's a Captain America comic. With the Red Skull on the cover. But, you know, horror. Trying to dress up the Super Soldier like he's some kind of Halloween novelty act. It's depressing but true: by the late 1940s, superhero comics were suffering a dramatic drop in sales, as young readers matured into dimestore novels, newspapers, and radio comedies, and the new batch of kids, jaded by years of dad-less wartime existences in crushing poverty, proved too cynical to buy into the exploits of costumed do-gooders. DC responded by sacking nearly their entire cape lineup and retreating to funny animals and westerns, while Timely noticed the sudden rise in interest of horror comics and rebranded their entire line as Weird this and Astonishing that. This is the beginning, a truly bizarre amalgam of 1940s hero adventure and newfangled horror storytelling, as this really odd cover wraps around three gruesome tales that have, well, almost nothing to do with Cap. Like, at all. Dark days ahead. Thanks to low print runs, these issues, catnip for hardcore Cap fanatics, are crazy hard to track down, so when you see one, jump on it!
Obscure as it is, the setting and theme of Captain America Comics #74 seems a little familiar to us now: It's the late 1940s, and the Red Skull has found himself in some sort of strange purgatory world. A plunge off of a daunting cliff into the abyss has grave importance to the story — and implications for the future of those who visit this place.
To be clear, there are many differences in the details, but the overall concept and visuals — and that cover — bring to mind the cloaked figure of the Red Skull on Vormir, and the plunge over the cliff into the abyss here has a terrible importance of a different kind.
There's no soul gems involved here to be certain… just a battle for your soul itself. And overall, this eerie little forgotten Captain America and Red Skull story has a familiar ring in the context of the Marvel Cinematic Universe.
I'd also suspect that there's a few collectors out there who have been on the hunt for a copy of this caliber for quite some time as well. Let's give it some context: there are 3,686 copies of Avengers #4 (first Silver Age Captain America) on the CGC Census, and it is an important and in-demand key comic. There are 65 copies of Captain America Comics #74 on the CGC census, and while fewer people have even heard of this weird little Captain America comic, I think that's likely to change soon. Still not soul gem hard-to-get perhaps, except that the copy in tonite's Comic Connect session is the second highest graded copy on the CGC Census at CGC 7.5, so unless you've mastered that time-travel trick like they pulled on in Avengers: Infinity War, it might be awhile before anyone gets a shot at another this nice.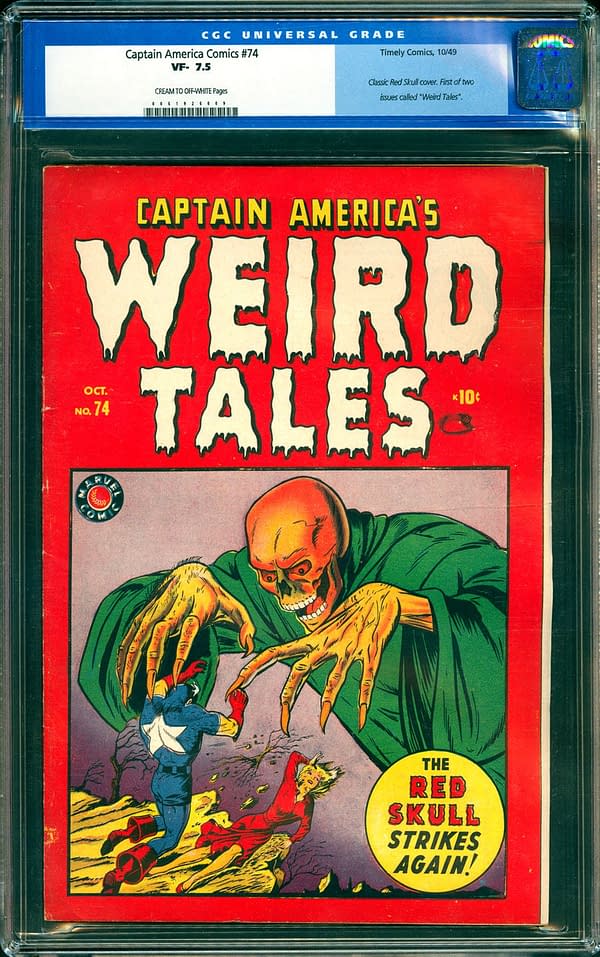 Affiliates of Bleeding Cool buy from and/or consign to ComicConnect.
---
---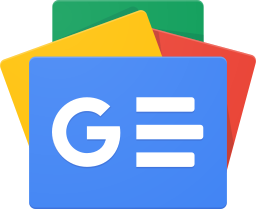 Stay up-to-date and support the site by following Bleeding Cool on Google News today!