Global entertainment Superstar Donny Cates has pretty much conquered Marvel Comics, with a Venom book with Ryan Stegman basically verified to be better than Watchmen and spawning a super-mega-crossover event, plus his fingers in the pie of Marvel's cosmic universe as well. So it's no surprise that Cates would feel like he's in a position to offer advice to rival publisher DC Comics, and Cates' advice is simple: it's time for Superman's secret identity to go.
Clark Kent as Superman's alter ego has been around as long as Superman, and in fact some might argue that being raised by Ma and Pa Kent is what truly makes Superman who he is. But according to Cates, "the whole Clark Kent/Secret Identity thing is past it's (sic) expiration date" and "needs to go."
Also, Cates thinks Superman wears too many clothes.
But before you go getting mad, it's worth noting that Cates only offered these opinions when prompted by the Let's Talk Justice League Twitter account's request for people's most controversial opinions about Superman.
And for everyone yelling at me about the secret identity thing: the prompt WAS to tell my most *controversial* opinion.

Worry not, im in no position to harm your precious DC characters.

…yet.

— DONNY⚡️CATES (@Doncates) June 1, 2019
Controversial? Maybe. Especially in the wake of the BatPenis. But would we read a comic by Cates at DC about a nude Superman who reveals his secret identity to the world? Of course the @#$% we would.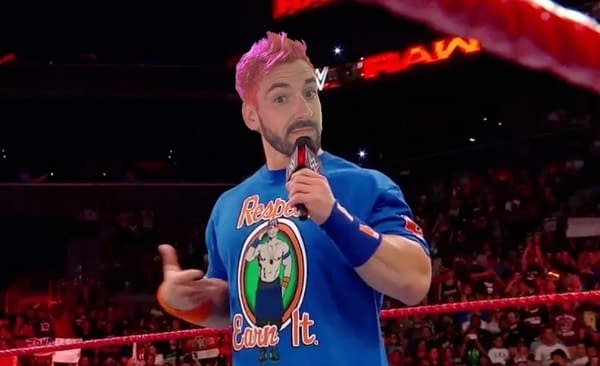 Enjoyed this article? Share it!