Annually C2E2 and the Hero Initiative host the drink and draw the night before the show starts. It's held at the Hyatt attached to the McCormick Center at the entry to the show floor.
For a $25 donation you get to have a randomly picked artist draw on a coaster as you watch. It's a great chance to chat with the artist and watch them draw.
I got in line last night at the 8:00 start time and I have to say the crowd was large, it was 10:30 by the time I got to the front of the line and got my coaster done. Be sure to check out the Hero Initiative they donate all of the money to artists in need.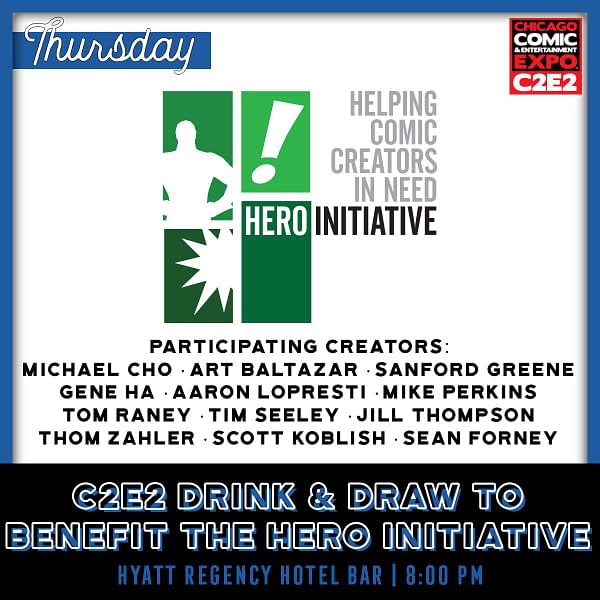 Enjoyed this article? Share it!