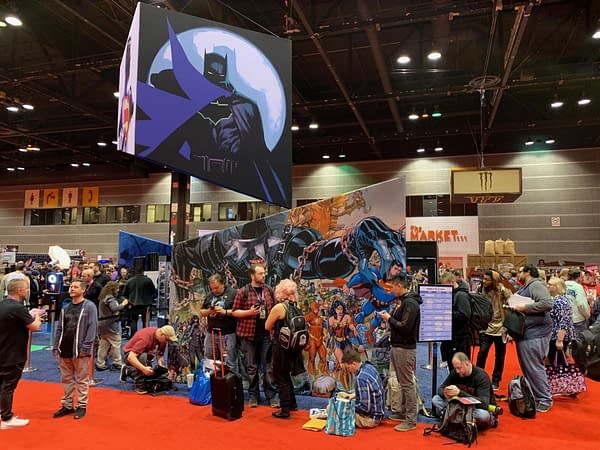 Day 1 of C2E2 is in the books. DC had a strong presence, giving away comics all day for free to anyone who walked by the booth, including issues of Harley Quinn, Wonder Woman, and Dark Knight Metal to name a few.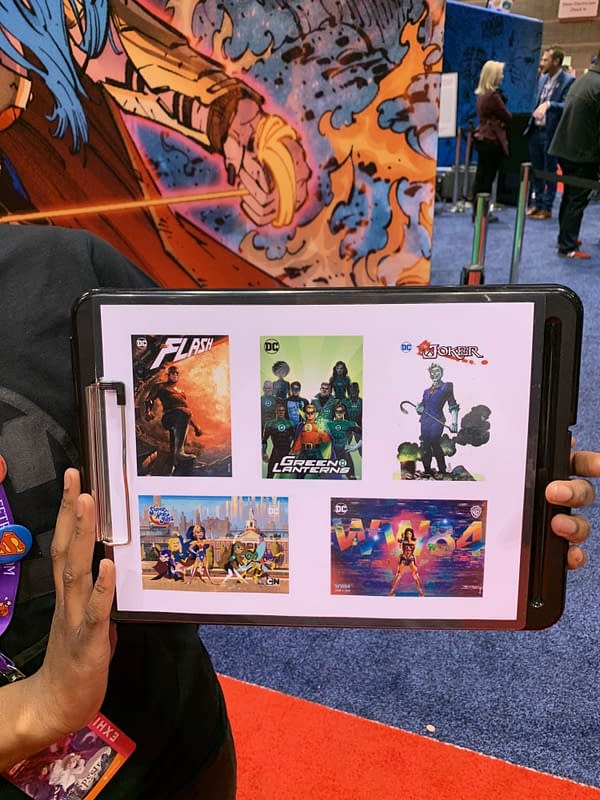 In addition you could get you photo taken in a choice of scenes that were added by computer after getting you photo on a green screen.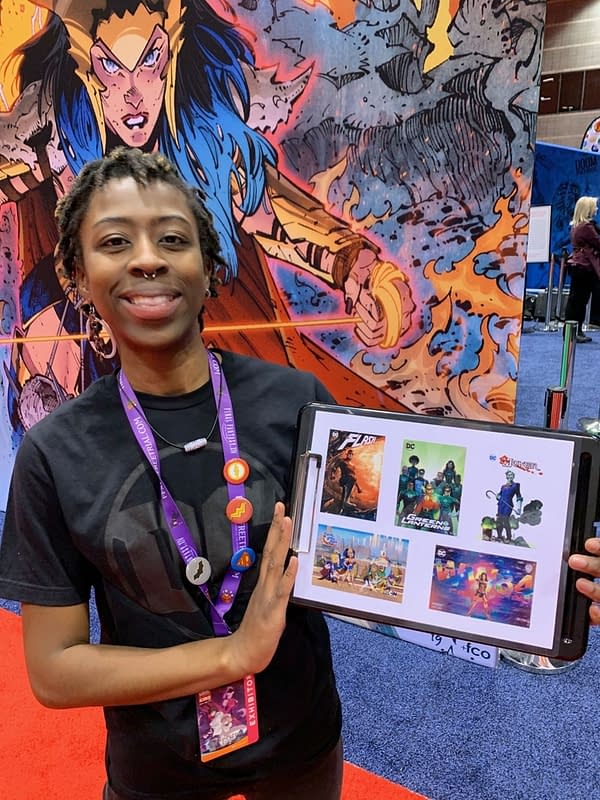 As you can see this was the Mike Perkins and John Timms signing and they were also happy to sketch for fans as well.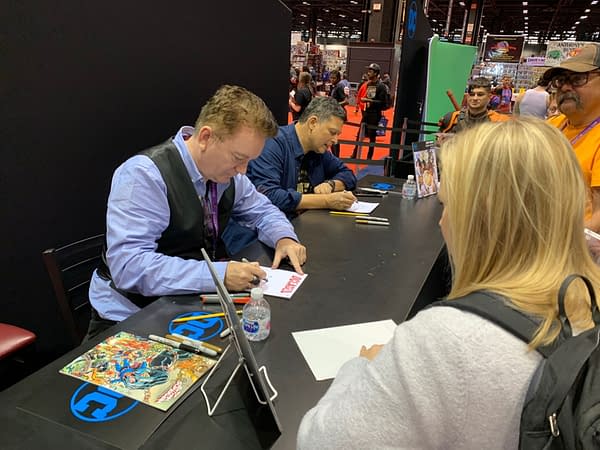 As you can see one fan got Mike Perkins to do a great Joker Sketch for her on her DCEASED blank.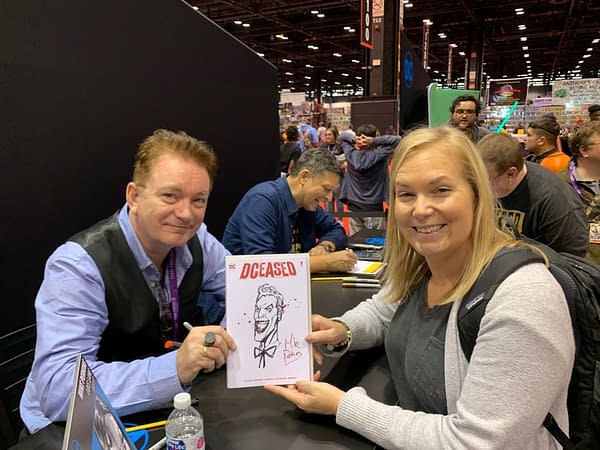 As they said everything is Free at DC booth, signatures, photos, comics, pins, and great conversations as well.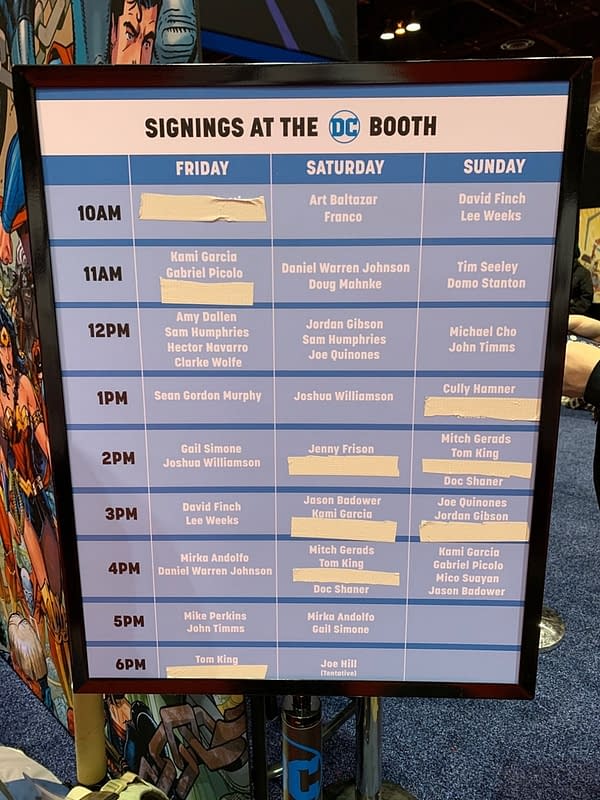 Enjoyed this article? Share it!