In April, Punisher Max villain (and not the Heart song that is definitely about a vibrator) Barracuda will make a Marvel Universe proper debut in a new mini-series by Canadian Hero Ed Brisson and Art-Cred-Man Declan Shalvey aptly titled Punisher vs. Barracuda. The five-issue prestige series (prestige being a term which here means "with at least three variant covers") takes the titular Punisher to Miami, Florida where Barracuda has just broken out of jail.
The solicit isn't very kind to the fine state of Florida, referring to it as "a gangland filled with extremely dangerous and sadistic killers." Actually, that's kind of taking it easy on Florida, now that we think about it.
Check out the solicit below, and Marvel's full April solicitations here.
THE PUNISHER VS BARRACUDA #1 (of 5)
ED BRISSON (W) • DECLAN SHALVEY (A) • Cover by RYAN STEGMAN
VARIANT COVER BY GABRIELE DELL'OTTO
VARIANT COVER BY DECLAN SHALVEY
VARIANT COVER BY Daniel ACUÑA
THE BADDEST OF THE BAD ENTERS THE MARVEL U!
Barracuda, terror of the legendary PUNISHER MAX run, makes his Marvel Universe debut in this prestige miniseries from creators Ed Brisson and Declan Shalvey! While Frank Castle closes the case on a mob hitman hiding out in the Deep South, a brutal jailbreak in Miami catches his eye. But one of the escaped prisoners is the man known only as Barracuda, the most sadistic and dangerous of killers in a gangland filled with extremely dangerous and sadistic killers. Lock the doors and prep the morgues; war is coming to Miami!
32 PGS./Rated Parental Advisory …$3.99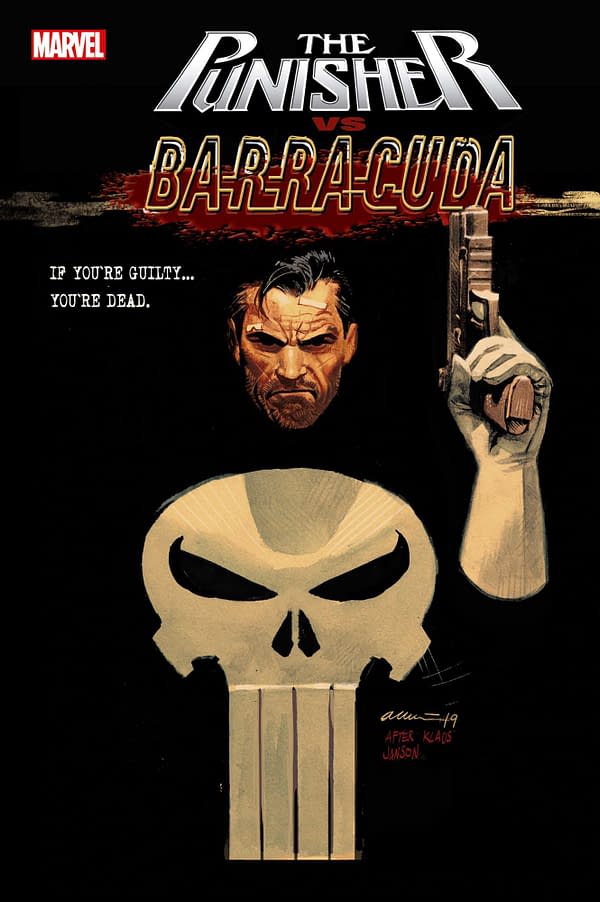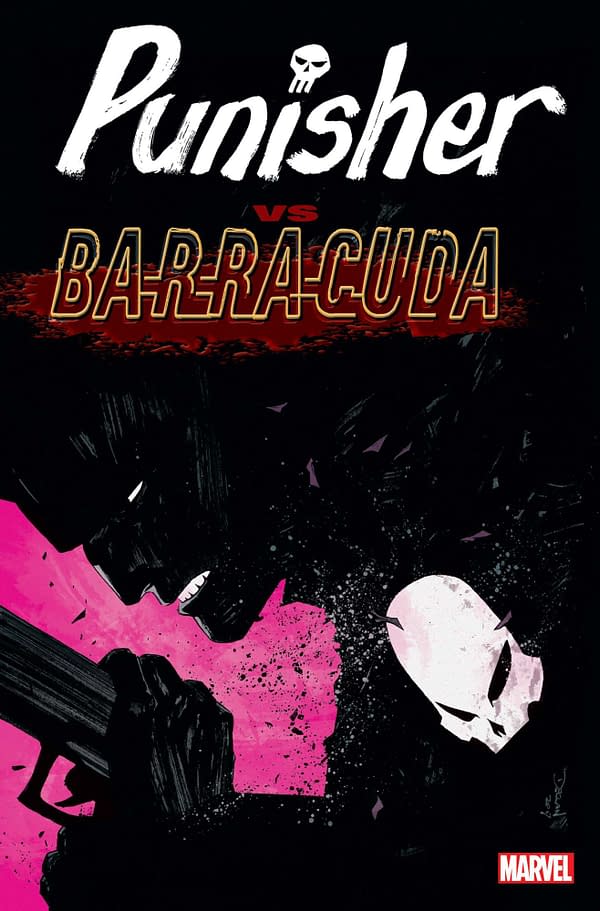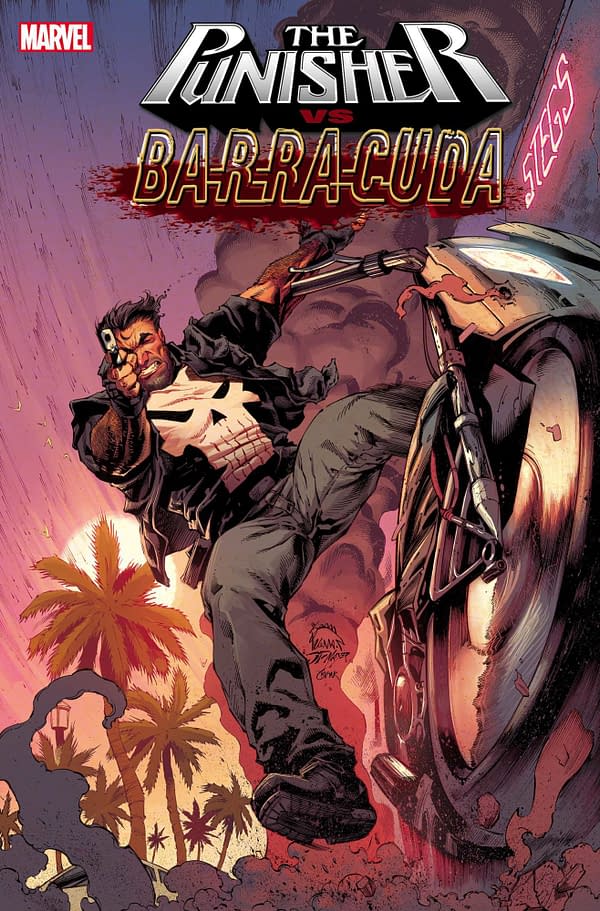 Enjoyed this article? Share it!